By John K. Fulweiler
When you read this, the holiday wrapping and New Year's happenings will be lost in a frothy wake of tinsel and eggnog. Memories of your overstuffed cousin and cloying father-in-law ("Call me 'Pop'") are harder to shake. Sometimes, you get marked up most by things you have to tolerate with a grin and a nod, which observation brings me neatly around the windward mark and headed downwind. Staggering upright, let me list the annoyances flooding past my legs during last year and, yeah, you legal wonks, I worked a few maritime legal bytes into the mix, so go grab a can of bulkhead remover and relax.
Sailing magazines (other than this fine publication). In my opinion, all the glossy sailing magazines should be rebranded as 'brochures' for I perceive them to be nothing but marketing pieces. Is every boat swell? The most I seem to read by way of discontent is commentary about the sightlines or a winch not being in a great position.  Some of the articles are so dumbed-down, I question whether a clever author simply shape-shifted some column on home repair, swapping "nails" for "sails" and adding a line about seabreezes. How about someone writing from the heart with an opinion and enough Jack or Johnny in him or her so the writing is blunt and helpful and true?
Late middle-agers tilted back in their Audi or BMW sedans trying to see how close they can get to my bumper. For sweet's sake, what gives? I'll get into the right lane once I clear this semi and you can rush on. I'm not your first choice for navigator what with my mathematical challenges, but it doesn't take more than casual observation to realize your daily commute isn't affected by passing me and running a red light. You're just not making up time unless the voyage is cross-country. I imagine slowing to a stop in the passing lane, unfolding myself from the Merc wagon and walking back to ask these titans of middle management how come they haven't figured this figuring out yet. (And no, I won't being doing that, but I want to!)
Other lawyers. I don't intend this as an indictment on the legal practice because there are good and sportsmanlike attorneys in the mix; it's just I perceive others are not. The American Bar Association needs to stop churning out new attorneys and focus on educating its flock to counsel pragmatism as much as it promotes victory.  And the clients of lawyers too; try a sail change every once in a while and consider finding resolutions instead of burying the weather rail all hell bent on holding your position.
Boats at berth. Those of us lucky enough to breathe the rarified air of vessel ownership do so for many reasons. A lot of it is about a dream, whether to cross the Atlantic or simply to navigate friends and family around the Bay under a summer's sky. However, when I visit marinas and drive past mooring fields, I see boats (lots of them) sitting there. Don't let that happen. Get out there. Get a sail raised and crack a beer and smile at how the odds of life on this blue planet have favored you.
Corporate shade. On the whole, none of us are particularly good at appreciating the creep of change. We're dulled to how much the individual is losing to a culture of corporate collectiveness. We're all distracted by a false sense of the individual while true privacy and the true characteristics of a strong self are homogenized through corporate influence. I know I sound like a late-night AM radio talk show (or worse, someone who calls into such a show!), but take time to consider the differences between a sailor in the 1970s and a sailor today. Think about all the talent and self-reliance that's been lost. Think about whether your favorite 'App' is worth having your life tracked, clocked, collated, metered and catalogued. And when you're trapped inside by a winter that's looking long and cold, give John D. MacDonald's "Travis McGee" series and Richard Stark's "Parker" series a read. Those two authors long ago saw what I'm talking about and wrapped their discontent into some great stories.
Tomorrow I climb aboard my wife's over-horsed carriage and tear up the highways on a road trip to her Arkansas family. Yeah, I'll be the obnoxious middle-aged, left lane polluting noddle, but like how it is with the Vendée Globe, a little bit quicker on a thousand-mile trip means something. No worries, I won't crowd up on anybody and don't you either.  Let's give that old chestnut, civility, a chance to take root in 2018!
Underway and making way.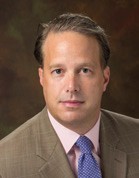 John K. Fulweiler, Esq. is a Proctor-in-Admiralty representing individuals and small businesses in maritime matters including personal injury claims throughout the East and Gulf Coasts and with his office in Newport, Rhode Island. He can be reached at 1-800-383-MAYDAY (6293), or visit his website at saltwaterlaw.com.