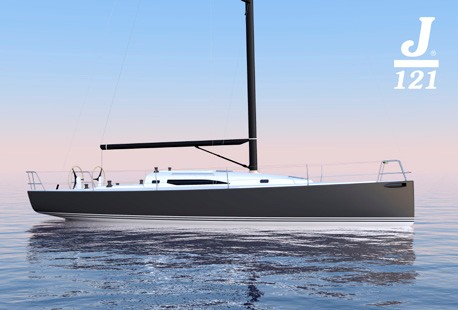 Newport Exhibition Group, owners and producers of the Newport International Boat Show, have announced the results of the 2017 Newport For New Products (NFNP) Awards. Judged on Thursday during the show's opening day and announced at an awards ceremony on Friday, September 15, the 12th annual NFNP winners are:
The new J/121 is a 40-foot offshore speedster that can be day-raced or distance-sailed by a crew of five or less. Features include a low drag, efficient hull with high form stability and exceptional balance, a rig, sail and deck plan that simplifies sail handling, a versatile, ergonomic cockpit and a spacious open interior. It's the best short-handed J Boat ever and excels as a family daysailer or weekender.   ©JBoats.com
Best New Electronics Product       
SkyMate mazu iPad app and mSeries hardware
Best New Boating Operation, Maintenance or Safety Product     
North Sails 3Di NORDAC
Best New Sailboat       
J/Boats J/121
Best New Powerboat 35' and Over
Zeelander Z55
Best New Powerboat Under 35'     
Hinckley Dasher
People's Choice Award
Sabre 45 Salon Express
Green Award – Boats  
Hinkley Dasher
Green Award – Products      
Arid Bilge Hydrocarbon Notifier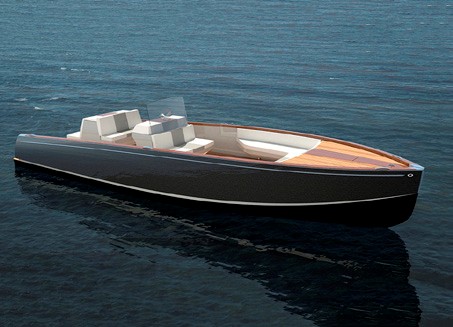 NFNP entries were open to domestic and foreign products launched in the U.S. after April 1, 2017 that made their boat show debut at Newport. Show attendees selected the People's Choice Award winner; all other category winners were selected by a team of industry experts on the basis of innovation, value to the consumer, safety and aesthetics.
Best New Powerboat Under 35' and Green Award Winner: Hinckley Dasher Designed from the ground up for fully electric propulsion, Hinckley's new Dasher features the company's silent Whisper Drive system powered by dual BMW i3 lithium ion batteries. The lightest Hinckley Yacht ever created, the 28'6" Dasher has a carbon-epoxy composite hull and carbon stringers.   © HinckleyYachts.com
"This was a year of true innovation," said Nancy Piffard, show director of Newport Exhibition Group. "We are honored to have these new and exciting introductions launched at the Newport International Boat Show." For more information, visit newportboatshow.com.