By John K. Fulweiler
Monsieur Marley was spot on when he sang about how everything is just for a while.  ("Real Situation," Uprising by Bob Marley & the Wailers on Island Records, 1980) He's a right Rastafarian, but I can't catch his tune. All my life (and it's a problem) I build and create for some sort of transatlantic passage when I know my voyage is just a port-to-port call. I reach for 3M's 5200 when simple caulk would do; I spin a lock washer on when it'll be thirty years before that nut ever backs off; I spray the third coat; I rig a secondary fuel filter. Heck, it's like I'm prepping for a lifetime when I'm already more than halfway through the one I've been allotted. Problem is, anything less works at me.
Sometimes – Nay, a lot of times – boat owners will call my office and unfold unfortunate scenarios involving uninsured losses associated with newly purchased vessels. These are vessels that maybe weren't put together right and have been a problem since purchase. The problems run the gamut from exhaust riser corrosion and fiberglass delamination to stress cracks and rudder quadrant failures. And in every scenario, the boat's been back to the dealer or manufacturer a half-dozen times chasing this or that, and all for naught. "It's just not the boat I thought I was buying," is the kind of refrain I hear.
Thing is, there are remedies available. Unlike the woman who's violated the navigational warranty in her insurance policy, I have some sharp tools to reach for when you tell me the boat you have isn't the one you bought. One of the sharpest is the Magnuson-Moss Warranty Act, a federal law. Most new boat builds come with a warranty and this Act steps into the fray when the warranty repairs aren't fixing the problems. The Act allows for a refund or a replacement when your boat can't be repaired after a reasonable number of attempts and like catalyst is to cooking epoxy, the Act's kick is the ability to recover attorneys' fees. Typically, a downstream purchaser of a vessel can still look to this Act if the original warranty was transferred to her as part of the sale.
In addition, some state law remedies may be available under what's commonly referred to as "lemon laws." These state laws don't always apply to boats, so it's important to read and understand the state statute before picking a path forward.  There's also the potential for remedies arising under the Uniform Commercial Code allowing a boat owner to not only pursue claims for breach of express warranty, but breach of implied warranties of merchantability and fitness for a particular purpose.
The point is, an admiralty lawyer has some options in assisting an owner with a defective vessel. For the owner, the key in these situations is perspective and planning. No one should chase a claim on principle, because principle is a fluky wind that won't have enough juice to get you back to the mooring. That is, no matter how hot you are right now, you're going to run out of principle and so the strategy you elect in remedying your vessel problems should be analytical.
I say, wade gingerly into the admiralty litigation waters. Consider first making a list of all the defects you've identified on your vessel, along with the dates on which repairs were attempted. Next, arrange the list weighing the most serious issues (say, delamination) ahead of other issues (like a faulty windshield wiper). This list will help keep you honest and allow you to objectively measure the scope and seriousness of your craft's ailments. Plus, arranging the list by date will help you separate that feeling your vessel is always breaking down from the reality.
If your vessel is tendered for repairs, you may wish to consider following up in writing to confirm the date the defect was identified, the date the vessel was tendered for repair, and the outcome of that repair effort. Consider too that in many situations, the less said, the better. Long narratives of your hours-long wait for a tow and stories of missed vacations might best be summarized in simple sentences.
That boats aren't cars is obvious in the cool light of day, but when passions are hot and the family is grumbling about why you didn't spring for the pool instead of this forty feet of floating finance, take a breath. Carefully consider the kind and history of your vessel's troubles, and don't hesitate to contact a maritime attorney as a sounding board. Any admiralty attorney worth their salt will take your call and give you, at least, a gut check on the situation.
Of course, if all else fails, Bob Marley is there to remind you that everything is just for a while.
This article is provided for your general information, is not legal opinion and should not be relied upon. Always seek legal counsel to understand your rights and remedies.
Underway and making way.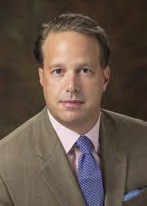 John K. Fulweiler, Esq. is a licensed captain and a Proctor-In-Admiralty. His legal practice is devoted to maritime law and he represents individuals and marine businesses throughout the Atlantic and Gulf Coasts. He does not represent insurance companies. He may be reached anytime at 1-800-383-MAYDAY (6293), or at his Newport, Rhode Island desk at 401-667-0977 or john@saltwaterlaw.com.