By John K. Fulweiler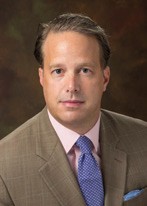 Long summer days breed a fatuous attitude. You can't be blamed for the effect of big tilting sunsets and beads of sweat banding your icy drink which loosens everyone's gait and slows the roll of even the most industrious. It's that time of year that reminds me of slipping down the front of a breaking swell where everything is pitch perfect and time affords you the courtesy of a lengthening just long enough for a few neurons to capture its memory. Still, the ocean waters don't share your sympathies and all the trips and traps waiting to spill the unwary remain, making it worthwhile to spend a few words focusing on how to avoid calamity.
Admittedly, calamity is too broad a word for the fleet moments we'll lend this issue and our focus is on maritime legal calamities. The prudent mariner, though, will lend additional consideration to such issues as man overboard drills, whether that flare pack is up to date, and all the other similar odds and ends we're each guilty of hardly considering until it's our only option. That is, take time to walk through your sailboat questioning the what-ifs and making sure you're prepared to meet the ocean's vagaries.
On the maritime law front, now is a good time to grab your insurance policy and give it a read. Boring, indeed, but a better undertaking today than when your vessel is flooded with seawater. Pay particular attention to the amount of insurance available in the event of a constructive or total loss (usually set forth on the declarations page) and whether insurance coverage is provided for salvage services and pollution. Marine insurance is so very different from your automobile coverage that you also need to carefully review what obligations it imposes on you as the vessel owner. Does the policy contain a navigational warranty requiring you operate your vessel only within a certain locale? Does the policy have a lay-up warranty, typically requiring the vessel not be used during a certain period of time? My point is that insurance policies are like the fish traps littering the New England coastline in that you can sail right into a problem without realizing what happened. In this way, read and understand what your marine policy of insurance expects of you and speak to your insurance broker or admiralty attorney if you have questions or concerns.
Remember too, as a vessel owner you must typically maintain a seaworthy vessel if you expect to receive insurance coverage. If you have a survey report in hand identifying renewals or actions that should be taken, hop to it brother and don't let those items remain unaccomplished. Similarly, replace that leaking bilge pump, fix those weepy bellows on your "dripless" shaft seal, and replace that starboard turnbuckle that never looks right. What you don't want (and apologies for undermining any fatuous feelings), is to have to testify at a deposition seeking to compel your marine insurer to cover your claim that you didn't do such-and-such repair and you didn't get time to fix that item. You get the picture.
Setting the paper trap aside, don't forget your obligations under the Rules of the Road. Sometimes, and I'm not throwing shade here, sailboats will tend to hold course until the bitter end which whilst virtuous in many aspects of life, doesn't likely fit with your navigational obligations. All vessels must take action to avoid collisions and you should review the Rules of the Road to understand how this works and how any action to avoid collision must be made in "ample time." If you have a zippy tender, slow down and pay attention to the speed requirements. Throwing a wake? You own that wake and when it causes Mrs. Howell to fall and pops a cleat on Thurston's vessel, you're very likely on the hook. For your guidance, wake damage cases can be relatively easy to prove and somewhat difficult to defend.
Sure, we could unfold the dangers of boating while intoxicated, but I'm trusting you appreciate its dangers and the penalties that follow. Slightly less obvious are claims of negligent entrustment that can come barreling down on you when your child or friend borrows that same zippy tender and has an accident. Take care in lending your vessel to others.
A long time ago, I spent every day of the summer on the water. I met characters like the fellow with cowboy boots soled in topsider treads, keened up at white bright sails heeling us over at ridiculous angles and padded around docks barefoot. There was an air of contentment in it all and a sense I was somehow stealing moments others were missing. I likely was, but I was always balanced by the little things that reminded me the ocean is neither sentimental nor particularly kind. Keep that in mind and I'm certain your summer will be ballasted down with great memories and warm feelings.
This article is provided for your general information, is not legal opinion and should not be relied upon. Always seek legal counsel to understand your rights and remedies.
Underway and making way.
Admiralty attorney John K. Fulweiler, Esq. practices maritime law on the East and Gulf Coasts. As a former partner of a Manhattan maritime firm, John now helms his own practice located in Newport, Rhode Island where he helps individuals and businesses navigate the choppy waters of the maritime law. John can be reached anytime at 1-800-383-MAYDAY (6293) or via e-mail at john@fulweilerlaw.com.