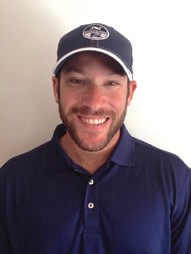 Zeke Horowitz has joined the North Sails One Design Team at the company's flagship loft and sales office in Milford, CT, and will work closely with North One Design's Brian Hayes and sail designer Ched Proctor.
"It's very exciting for me to welcome Zeke to our team," said North Sails One Design president Tim Healy. "Zeke is only a few years removed from college sailboat racing, but he already boasts a tremendous resumé and his talents fit perfectly with our commitment to providing the best support and experience for our clients. Zeke will be helping sailors in many of the classes we represent and his experience and racing success in several classes will reinforce our support for one-design sailors."
Horowitz grew up in Sarasota, FL and began racing Optimists at age 9. He attended the College of Charleston and was team captain his senior year, leading the Cougars to their first ever ICSA Team Racing National Championship. As an assistant coach with the Yale University sailing team, he helped the Bulldogs win the ICSA Team Racing Championship and the ICSA Coed Fleet Racing Championship. He has won six national championship titles in various classes and disciplines, and he's currently active in the national team racing circuit as well as racing J/70s, Etchells, Flying Scots, Vipers and Lightnings.
"I am overwhelmingly excited to be joining the North Sails One Design Team," said Horowitz. "I look forward to working with this incredibly friendly and talented group of people, and to be immersed in this sport which I am so passionate about." Horowitz can be reached at 203-877-7627 or zeke.horowitz@northsails.com.