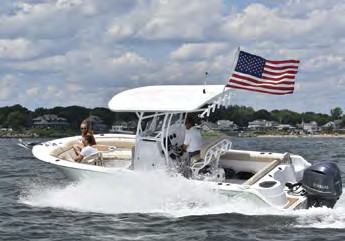 In-Command Seamanship Training, located at Wickford Boat Rentals in Wickford, RI, has been certified as a US Powerboating Training Center, one of only 34 in the continental United States. In-Command Seamanship Training Center supports the mission of US Powerboating by providing recreational boaters of all skill levels with access to hands-on, on-the-water training and educational courses.
Among the certifications available at In-Command Seamanship Training Center are the US Sailing/US Powerboating Safe Powerboat Handling Certificate (NASBLA Approved) and the Rhode Island State Boating License, required for anyone born after January 1, 1986. In-Command also offers Youth Start Powerboating Right classes in coordination with local schools and the Rhode Island Marine Trade Association (RIMTA) with their goal of creating employment opportunities for youth in the marine industry.
Women In-Command classes offer a fun, stress-free environment for women of all ages and skill level. Personalized instruction and family lessons are also available.In-Command provides Advanced Powerboat Handing skill development aboard their training fleet or privately owned vessels. In-Command provides training on a wide variety of propulsion platforms including single screw, twin screw and joystick configurations. The company has also introduced Fractional Captain and Crew Services for owners of yachts who would like to enjoy their vessels with family and friends without the distractions of operating it themselves. For more information, contact In-Command founder Captain Dave Fetherston at 401-295-0050 or info@incommandri.com, or log onto incommandri.com.