Benefits of a professional surveyor's advice in potentially saving a boat, protecting the owner's assets, and ensuring safety of friends and family while on board
By John B. Wenz, AMS®
Experienced boat owners are savvy to the many reasons that a pre-purchase survey is considered a necessity. But there's another scenario where the findings of a marine surveyor can be tremendously useful, and even life-saving, and that's when an insurance company requests an updated marine survey.
In my own professional marine survey practice, I would receive inquiries, often in the spring, from boat owners who were asked to provide a current survey report as a condition for policy renewal. Although a boat owner may initially be concerned that a surveyor will find problems that could cost money to address, the true purpose of an insurance company survey is to ensure the ongoing safe condition of the vessel and safety of those onboard, and to prevent a loss before one occurs. Let's take a quick look at three reasons why an insurance company survey benefits a boat owner.
Identifying Maintenance Issues
It's no secret that boats and their equipment seem to get more complicated with every new season. Aside from increasingly sophisticated engines and electronics, boat owners have grown to expect all the comforts of home.  And boats exist in a world that isn't the friendliest to electricity, machinery, and personal possessions. Equipment wears out and breaks down in a marine environment. Statistics show that more than two-thirds of boat sinkings are preventable, with more than one half of those due to maintenance-related causes. For a variety of reasons, potential problems can go unseen or neglected or deferred, even with some of the most basic systems and components on a boat. For example, during one survey, I once found a "dripless" stuffing box with a significant leak that could potentially have led to a loss if unaddressed. The boat owner mistakenly thought the stuffing box was "maintenance-free."
Complying with Current Standards
A marine surveyor's role is to inspect your boat with respect to the rules and standards created by the American Boat and Yacht Council, the National Fire Protection Association, and the Code of Federal Regulations in regard to recreational boating. A proper survey report will reference those standards, and make recommendations for compliance. Now here's the tricky part: standards change as the boating industry learns from experience. What might have been considered "safe" when your boat was built may now be considered hazardous as a result of accidents or failures. The standard for safe grounding of inverters, for instance, has changed significantly since these devices first became available. Older installations might represent a serious electrical hazard, and the details are not apparent to the untrained eye. This is not meant to say that your insurance company will require you to bring your boat up to comply with every change, but safety hazards should be identified so they can be eliminated or minimized, wherever practical.
Second Set of Expert Eyes
Many boat owners are "hands-on" people, and they do an acceptable job of "yacht husbandry"; seeing to the cosmetic and the mechanical needs of their prized possession. But as a long-time yacht captain of a number of "gold-platers," I can tell you that before I would leave the yard in the spring, I would often go through my boat together with the service manager or yard owner to ensure nothing was overlooked. It is the smart and prudent thing to do. Keep in mind that marine surveyors are on and off all kinds of boats every day, so they know what to look for, what fails, and what might be hidden even though the particular equipment or component may look right. Detecting corrosion is a great example of this situation.  There are very subtle, telltale signs of stray current or galvanic corrosion that are not readily apparent if you don't know where to look or what to look for in particular. A corroded through–hull fitting that fails could result in a disastrous loss without any notice.
Since the marine surveyor's job is to "observe, report, and recommend," the boat owner will come away with a report that includes a list of the surveyor's specific recommendations. Based on this report, the insurance company underwriter will determine which of the recommendations are going to be necessary to maintain coverage. Any required recommendations will help ensure that your vessel remains shipshape.
We can all agree that preventing a loss before one occurs is in everyone's best interest, from both a safety and financial perspective. Boat owners don't want to see their prized boat or yacht damaged, or worse, and certainly no one wants to see someone injured. In general, fewer claims also help to keep insurance premiums affordable for all boaters. Take it from me: We surveyors care about protecting the lives and assets of our customers. That's why many of us are in this part of the business. We love boats, boating, and the many friends we have in the boating community.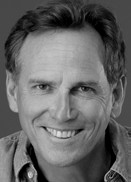 John B. Wenz, AMS® is a SAMS Accredited Marine Surveyor and Senior Underwriting Surveyor for ACE Recreational Marine Insurance®. He is a graduate of SUNY Maritime College, spent many years as captain of several notable sail- and motor yachts, and was tender driver for Dennis Conner's successful Stars & Stripes America's Cup team.