By John K. Fulweiler
The ocean breeds a contempt for authority. Not the sort of contempt you punctuate with a Molotov Cocktail, something milder. I sense those taking to the sea who enjoy the voyage more than the destination chase the high of being unbridled. No yellow lines corralling their path, no tolls, no routine of business and a momentary shedding of life's leash. I know it's not the only reason you smile into the wind or grin at hearing the grunt-grunt noise of the mainsheet taunting the winch, but I'd venture the freedom of our navigable waters is a big piece of the picture. And so with your thoughts now heeled over and foaming at the bow, let me don my admiralty attorney regalia and capsize your craft. Indeed, the ocean commons are actually more regulated than you realize.
First, they're the Rules of the Road. A lot of us float around thinking we know these directives, but they're more involved and nuanced than you may appreciate. Setting aside the myriad mandates on lights and shapes, did you know a sailing vessel is sometimes required to keep clear of other vessels such as those engaged in fishing? Are you aware of the number of degrees abaft the beam each of your sidelights need be? (It's 22.5 degrees on either side.) My point is there's a lot of information in those approximately 216 pages and it's worth breaking out your teenage Scotch, propping feet in front of fire and giving them a read. At a minimum, it'll help kindle thoughts of summer days to come.
Second, there's a fair bit of law criminalizing actions unique to the sea. There's a law prohibiting someone from tying up or anchoring vessels in a navigable channel so as to block the passage of other vessels. And no doubt the marine insurers are particular fans of the possible life sentence for someone who intentionally sinks a vessel. Indeed, while your state may be allowing it to all go up in smoke, Cheech and Chong risk losing their vessel to a forfeiture action if illegal drugs are found aboard. Then there's my current favorite penalty concerning the operation of a submersible (or a variant thereof ) without nationality. Yes, unless you satisfy one of the exceptions, idling around in your own submarine could land you in the pokey for up to fifteen years.
Thirdly, as a bespectacled old partner was ought to say, there's the standards promulgated by various agencies from the American Boat and Yacht Council to the International Maritime Organization. The kind and quantity of circuit breakers you should install aboard your vessel are as tightly tallied as the manning requirements for ships. Your yacht is likely subject to numerous standards for design, construction, repair and upkeep, all of which are worthy of a working knowledge.
Lastly, let me not have you forget the gaggle of rules and etiquette accompanying your social interaction with other boaters and wildlife. No Wake and manatee protection zones crowd up against vessel traffic separation, no discharge and security zones. There's a VHF marine radio channel for distress, others for gabbing and certain channels on which to hail your marina. Don't anchor near the eelgrass, take your trash ashore and hail the honey wagon if the holding tank is full. Why there's burgees to be strung at certain heights, ensigns to be doffed at sunset and fenders to be hurried into the lazarette once clear of the dock.
You can't help but like John Mansfield's Sea Fever poem. It's overplayed and overused but like my Allied Seabreeze, it's spun together with enough toughness to withstand the assault of time. His cadence makes it so you don't even have to know much about the sea to still get momentarily lost in its salty fever. So like he preaches, go down to the sea and that vagrant gypsy life, but keep an eye on the rules and don't lose sight of the playing field's boundaries.
This article is provided for your general information, is not legal opinion and should not be relied upon. Always seek legal counsel to understand your rights and remedies.
Underway and making way.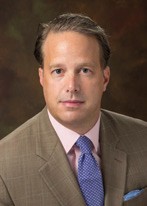 Admiralty attorney John K. Fulweiler, Esq. practices maritime law on the East and Gulf Coasts. As a former partner of a Manhattan maritime firm, John now helms his own practice located in Newport, Rhode Island where he helps individuals and businesses navigate the choppy waters of the maritime law. John can be reached anytime at 1-800-383-MAYDAY (6293) or via e-mail at john@fulweilerlaw.com.