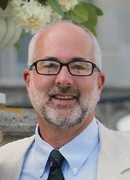 The Composites Alliance of Rhode Island, headquartered in Bristol, RI, has hired marine and composites industry veteran Tripp Estabrook as Project Director. This is a new position created to take this recently formed organization to its next stage of growth. The Composites Alliance of Rhode Island is a partnership of approximately 50 composites companies in Rhode Island, along with stakeholders, that are working together to market and develop this statewide sector.
"Tripp Estabrook is a vital building block toward establishing the infrastructure the Composites Alliance of Rhode Island needs to fulfill its mission and move forward," said Wendy Mackie, CEO of the Rhode Island Marine Trades Association, which has worked as a partner to help launch this new organization. "We now have the expert who can match the strong and diverse capabilities we have here in Rhode Island to the composites services and products needed in the marketplace."
Estabrook will serve as a sales professional representing Rhode Island's composites industry. He will be responsible for identifying and pursuing new business opportunities and will work closely with a steering committee comprising state business leaders and owners to set strategic goals and action plans. "My career in the industry has given me the opportunity to develop skills in project management, customer service and product development—along with entrepreneurial experience," said Estabrook. "I look forward to tapping all these skill sets to help grow this statewide business sector."
Rhode Island boat builders were among the early pioneers building successfully with composites and are revered for their innovation and design work. Composite materials and building methods are used for applications including alternative energy, architecture, green technology, defense, construction, aerospace, industrial & recreational marine, underwater submersibles and transportation. For more information, visit ricomposites.com or contact Estabrook at tripp@ricomposites.com or 401-474-4322.
Cynthia Goss contributed to this report.