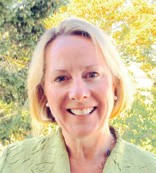 Brad Read, Executive Director of Sail Newport in Newport, RI, has announced the appointment of Carole Corriveau as the new Director of Philanthropy to help the non-profit organization's future growth and philanthropic programs.
Corriveau brings more than 15 years of development experience to Sail Newport, with a focus on growing and transforming development programs for multiple non-profit organizations.
"I have long been a fan of Sail Newport and been amazed at the scope of services they provide," Corriveau said. "From partnering with the MET school to get kids on the water for the first time to running world class sailing events, and everything in between, Sail Newport exists to make sailing and Narragansett Bay accessible for our community. I am thrilled to be part of the team."
"Carole has tremendous experience and she will help Sail Newport achieve our exciting plans for the future growth and expansion of public access and community programs," said Read. "We are thrilled to have her onboard."
Corriveau previously served as Chief Development Officer at the Massachusetts-based Manomet Center for Conservation Sciences and in similar roles at Bradley Hospital, Home & Hospice Care of Rhode Island, Bay Farm Montessori Academy in Duxbury, MA, South Shore Hospital in Weymouth, MA and with BankBoston.
For more information about Sail Newport, visit sailnewport.org.