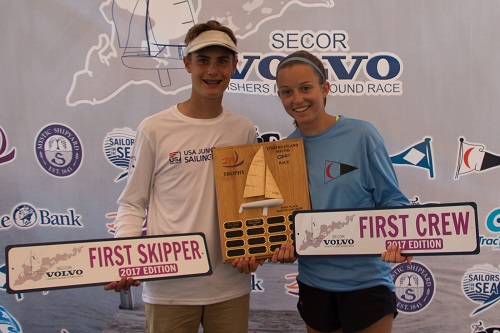 On July 7 & 8, 2017, 100 sailors between the ages of 12 to 18 and representing 15 yacht clubs competed in what has become one of the most eagerly anticipated  races in the Northeast. Sponsored by Secor Volvo in New London, CT and sailed in 420s, the Secor Volvo Fishers Island Sound Race is a challenging, two-day, club-to-club race along the shorelines of three states.
Eli Gleason and Kristen Healy of Niantic Bay YC are this year's winners.  
© Julia Parker Cronin/Outrageous Photography
Modeled after the 'round-the-world Volvo Ocean Race by founder and chairman Brandon Flack, this one-of-a-kind event includes "stopovers" at yacht clubs along the route.
This year's race started at Niantic Bay Yacht Club in Niantic, CT on Thursday, and the first of six legs brought sailors to Fishers Island Yacht Club in Fishers Island, NY. After spending the night on the island, teams sailed to Mystic Shipyard in Mystic, CT on Friday.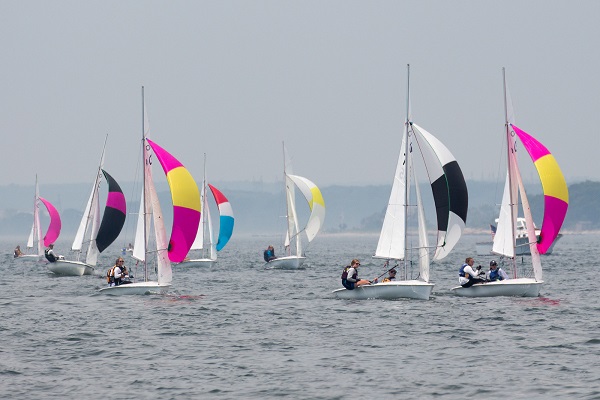 Light air prevailed for the 3rd Annual Secor Volvo Fishers Island Sound Race.  
© Julia Parker Cronin/Outrageous Photography
Like "the other Volvo," this circumnavigation of Fishers Island Sound features live-streaming video footage shot by drones, online access to real-time GPS race tracking, and a VIP spectators boat. Because much of it takes place on open waters, teams may encounter rough conditions and must make decisions including how to negotiate the area's infamously vexing tidal currents, this event is a tremendous confidence builder.
The Secor Volvo Fishers Island Sound Race is the world's first junior sailing event to achieve platinum level certification in Sailors for the Sea's Clean Regattas program. Organizers and participants implemented numerous best practices including banning the use of plastic water bottles, using recyclable dinnerware, and purchasing carbon offsets for travel to the race.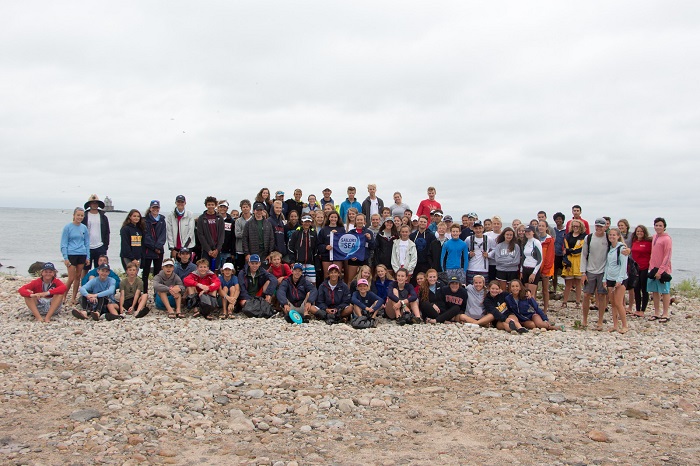 The sailors did a beach cleanup on Fishers Island before the start of Friday's racing.
© Julia Parker Cronin/Outrageous Photography
Complete results, photos and videos can be found at facebook.com/secorvolvorace.