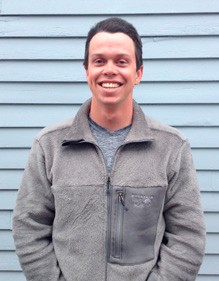 New England Science & Sailing (NESS), a non-profit ocean adventure foundation in Stonington, CT that serves communities in southern New England, has welcomed Taylor Martin from Fort Collins, CO as their new Adult Sailing Director. A leader on the Washington University sailing team, Martin will utilize his background in sailing instruction and program management to enhance the adult, family, and adaptive programs offered at NESS.
Martin developed a passion for sailing while working at Community Sailing of Colorado and while on the sailing team at Western Washington University. During his three years on the team, he served as Team Commodore and Team Captain. Martin is also certified as a USCG Captain, US Sailing Level One Instructor, and First Aid & CPR provider.
NESS offers a wide range of programming including instructional and recreational sailing for adults on their fleet of Sonars, as well as social programs including Thursday Sailing, Kayaking, SUP "Ladies Nights" and Sunset Cruises. Martin will focus on expanding these programs and strengthening NESS's commitment to provide more members of the community with the opportunity to sail.
NESS recently formed a joint partnership with Mitchell College in New London. Martin will be teaching for-credit sailing courses for Mitchell College, coach their varsity sailing team, and advise the student sailing/water sports club as part of the new joint initiative to create a robust water sports program at Mitchell and in greater New London. This partnership builds on an existing joint venture that uses Mitchell's docks and NESS boats for a newly formed varsity sailing team from New London High School and the Science and Technology Magnet High School of Southeastern Connecticut.
For more information, visit nessf.org.