By Dave White, Sail Black Rock Program Director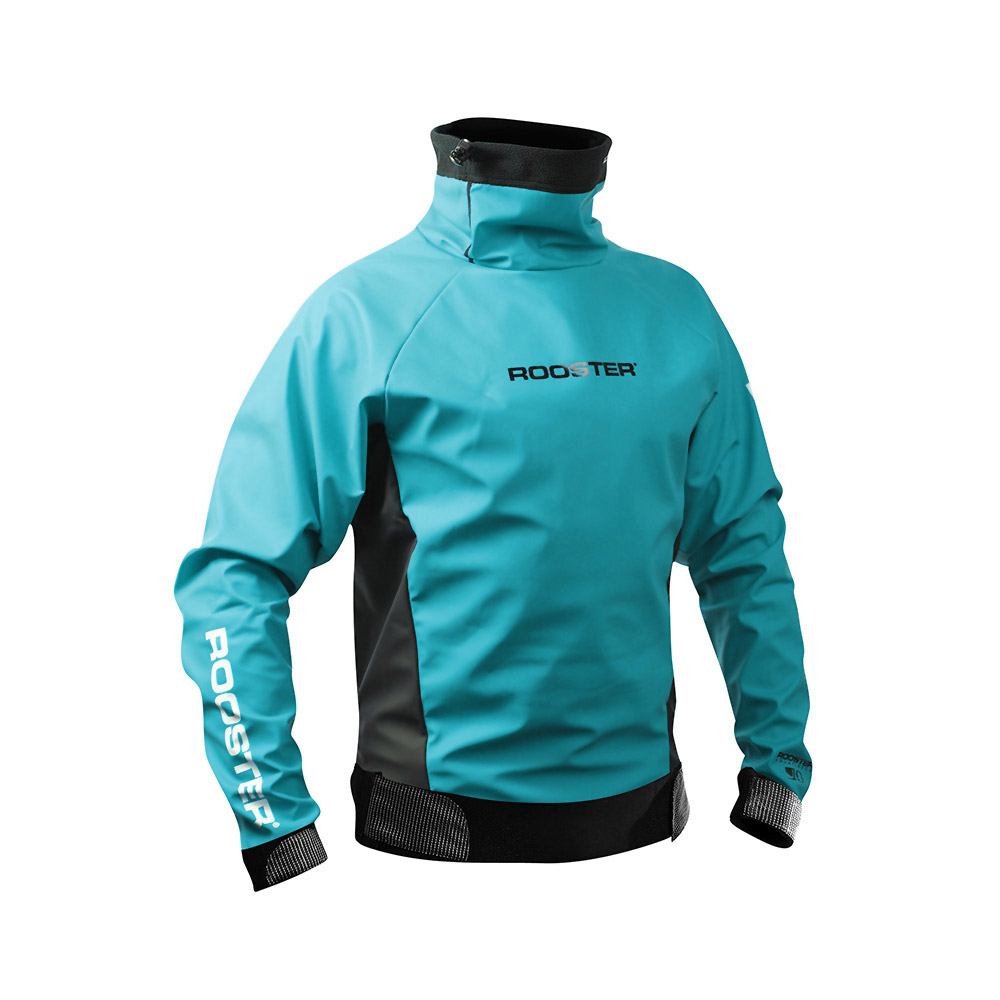 UK-based Rooster Sailing is the latest clothing sponsor for Sail Black Rock (SBR), which hosts the intercollegiate sailing teams of Fairfield University and Sacred Heart University at Captain's Cove Seaport in Bridgeport, CT. Following vineyard vines as the last SBR clothing sponsor and joining soft beverage sponsor Regatta Ginger Beer, Rooster will take an active role in helping promote high school and college sailing in the U.S. by assisting in the hosting of over 400 visiting sailors at SBR in 2017. 
Rooster Sailing is the newest clothing sponsor for Sail Black Rock, and SBR athletes are rocking the Aquafleece spray top this fall.   ©roostersailing.com
Rooster's products are unique, superior, technical gear designed specifically for high performance, serious sailing. Rooster's roots are in hardcore sailboat racing at many levels and the founders, who are still highly active in the sport, have developed proprietary products based on decades of experience in all types of weather and temperature conditions.
The Fairfield and Sacred Heart team members will be fitted with Rooster's flagship product, the Aquafleece spray top, along with other Rooster gear.  Aquafleece is a novel technical material developed by Rooster that combines the advantages of a waterproof, flexible, durable fabric with the warmth of a fleece lining. The Aquafleece spray tops are versatile wet or dry, in cool or cold conditions, providing dryness and warmth in a supple, great looking spray top. Once an athlete wears Aquafleece in racing conditions, he or she never looks back. It's truly one of those products the wearer wishes they had tried sooner.
"Our team is thrilled to have Rooster supporting our program this year," exclaimed Fairfield University team captain Lilly Vincens. "We can't wait to try the new spray tops in frosty conditions!"
Aquafleece comes in two materials; Aquafleece PRO and Aquafleece LITE, depending on the level of warmth required. The spray top design has a couple of versions for dinghy and keelboat sailors and is offered in conservative and vibrant colors including the latest release, teal. Combined with Aquafleece beanies, headbands, gaiters, balaclavas and the critically valuable, hand saving Aquaglove, a chilly weather sailor can stay toasty head to toe and concentrate on performing at peak levels. Coaching Fact: Warm, comfortable sailors are faster sailors.
In addition to the Aquafleece line, Rooster offers other technical clothing including the highly differentiated base layer lines of RaceSkin, HotStuff, ThermFlex, SuperTherm, and the proverbial "protect your assets" RaceArmour neoprene shorts. Another line for keelboat sailors includes the well-designed, excellent value Coastal Foul Weather Jacket & Bib Trousers and the super-popular, all-purpose (my favorite) Crew Jacket.
Complementing the technical clothing, Rooster Sailing is providing SBR with tall, highly visible race marks, which will enhance the racing experience for visiting regatta competitors and make it easier for the Race Committee to call OCS. In September, SBR is hosting several important regattas including the Sacred Heart Trophy, the Fairfield Cup, the high school Great Oaks National Qualifier and the inaugural Catholic Cup, open to all high school teams from the Northeast. Sailors who want to get an edge on their competition by being more comfortable on the racecourse should sail with a Rooster! For more information, visit roostersailing.com.