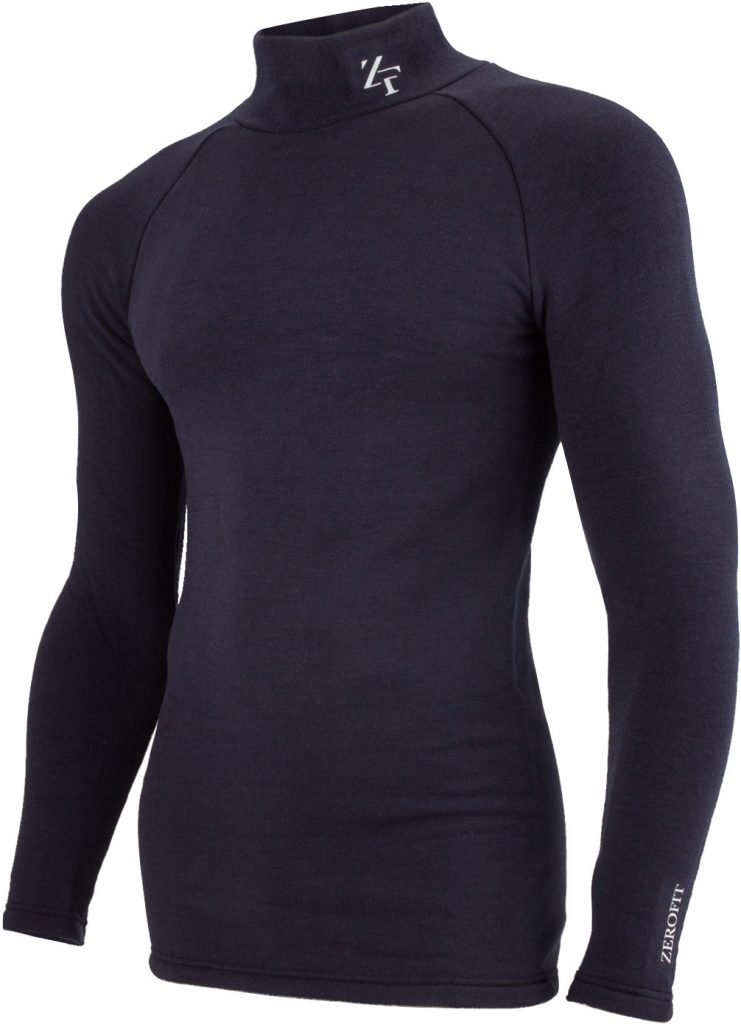 I like to frostbite but I confess, the clothing is always a work in progress. Some seasons you find a good setup, with the right layering, and if those work well, you simply modify what's on top for the conditions. The same goes for lots of heartier spring and fall conditions in our neck of the woods, and definitely for offshore in the spring or fall when it can be balmy by day and 40s at night. Then there are chilly, high apparent wind situations like foiling or even faster in iceboats.
If you do any of the above regularly, you know what I mean. Everybody recommends layering, but let's be honest, it's a nuisance. And if you are dinghy sailing in winter cold, well you really need to be wearing either a wetsuit or a drysuit so what you have on underneath is not getting peeled off easily.
OK, problem laid out. And I don't feel like things have progressed a great deal since the days of Patagonia Capilene. Sure, there are nifty modifications in super-thin wetsuits with fleece or other on the inside. In fact, my best piece, still hanging in the basement, came from a Pacific Northwest kayak store about thirty years ago and was the perfect blend of fleece and thin neoprene that actually did wick away sweat but kept you toasty. But it has a somewhat primitive cut, really good for the limited motions of frostbite dinghy sailing but not suitable for the ranges of motion on keelboats. Plus it seems to have shrunk. (Editor's note: when he last wore that piece he tipped the scales at 175 lbs…) So this review is about a firm that claims to have made big changes to the base layer product line, solving those heat regulating and ease of movement issues. Following is the company story as told by them. Then I'll give you my take.
"Zerofit was founded by Mr. Koji Higashi in his native Japan in 2005 and the brand was launched in the UK and Europe in 2018 before further expansion into North America in 2020. A passionate golfer and fitness enthusiast, Mr. Higashi was unable to continue to do the sports he loved when the weather turned extremely cold because he felt there was a significant lack of suitable clothing options to keep participants warm and their body temperature regulated."
OK, this guy likes to golf, and apparently, endurance sports too. The company sent me a pair of bottoms and a top in the Zerofit Heatrub Move Baselayer – $76 (might as well give you pricing) product line. It is the thinner of the two products and the claim is that it adapts as the day changes, which is typically the case on a New England winter sailing day. I wore them for the InterClub Nationals at Manhasset Yacht Club last spring. I wore a size Large for both the bottoms and tops, and they fit snugly. At first, I thought I might need a size larger. But once in place, they really did feel like the fabric was not "clingy. " It has a certain stretch that did not compress. Maybe there is something to their "three separate fabrics, along with a patented knitting process." It was a typical day in mid-April; kind of chilly, starting out at 38, and being early spring the water was at its coldest. The wind started out medium, then got lighter in the middle and then built back to a nice 12-14 as the temp climbed to 50. I wore these tops and bottoms under a salopette and spraytop.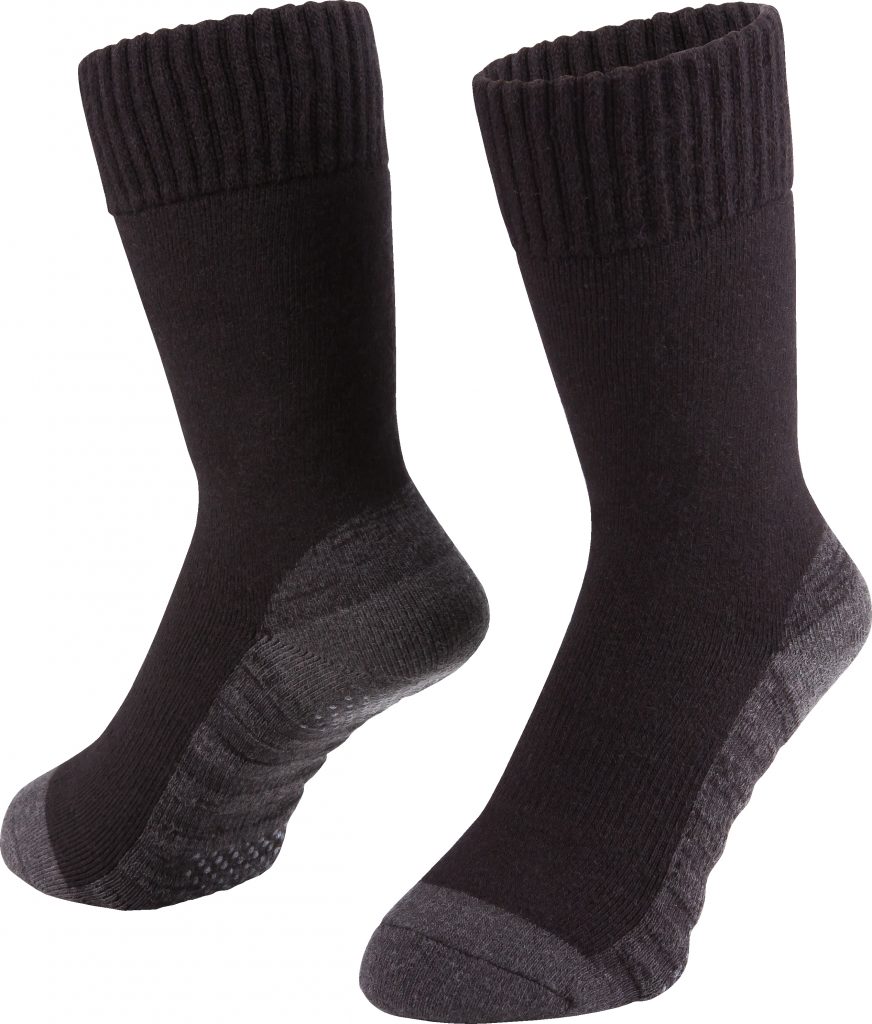 My typical complaint is feeling constricted by cold weather gear, from the skin up. The result? I had no recollection at all of how the Zerofit felt. I was totally focused on how brilliant I was catching that (crazy lucky) left shift in the corner at the last possible moment that vaulted us to the front. Then I was totally comfortable when we battled up the middle the next race to round in third and proceed to get passed on both sides, winding up 8th at the bottom. And as all of my crew, including my wife, can tell you, I am totally calm in those situations…like an iguana on a warm rock. This is, of course, not true. I yip and whine and yap like a starving terrier. So whether I was continually adjusting the sheet tension (turn off the ratchet!) or stomping my feet on that run like a five-year-old deprived of candy, I never noticed any dampness nor binding. Then as the day went on, and the wind built and we started to work harder, the gear did indeed let the sweat evaporate, which has been the goal and claim of base layers for many years. Well, the Zerofit Heatrub Move did as billed. I was not even damp at the end of the day, which is unusual for me. (Terriers are not just extremely annoying; they sweat too). The Zerofit folks credit this to a fabric composition of 50% polyester, 45% polypropylene and 5% polyurethane.
So that was a decent test of the thinner of the two products. Next up was the Heatrub Ultimate which goes for $99, and is billed as five times warmer than a sweater or fleece but much lighter. This product is indeed thicker and cut more like a sweater with a mock turtleneck. The unique claim of this garment is that it is composed of five fabrics: 68% acrylic, 21% nylon, 7% wool, and then 2% each of polyester and polyurethane.
The following week, I went golfing. I opted to wear the Ultimate over the Heatrub Move. I went with an XL for the Ultimate and again, it had a pleasant snugness that did not compress. The XL is very long in the body so I ran it down inside my trousers and over my butt. There was an hour-long frost delay, which is perfect for standing around and getting cold while catching up, trash-talking, and swinging clubs trying to stay warm. Once the temp got up to around 38 they let us go. We were walking and I made it two holes before I was much too warm. But the two layers had definitely not been too restrictive as I feared they would be…I was pleasantly surprised and able to swing freely.
To keep testing the "sweater," I stripped off both pieces and put just the Ultimate back on. My thinking was in part for its length to keep my hips warm and also to test its performance. The day was overcast, kind of damp, and the temperature was stuck at 40. Well, wouldn't you know it, I shot a 74! (Oh wait, that's a 94.) But never mind, now is the moment when the ad says the "The Zerofit Ultimate will add 10, 20 even 30 yards to your drive!" They don't claim that but I will admit, after a pleasant early spring walk and a respectable first round of the season score, we sat down for lunch and beverages outside. My partners added back layers, while I just sat there comfortably, re-adding my card.
All in all, I do think these products are a bit of a breakthrough. I have yet to test them offshore where I think they would really stand out. I also did not get the chance to really give the double up a go in sub-freezing temps. But as "fall ball," frostbiting and skiing start to fill the calendar, what to wear is crossed off my list! There is tons of content describing Zerofit's approach and process at zerofitusa.com.
Have a look for yourself! Happy to get comments back at publisher@windcheckmagzaine.com. ■