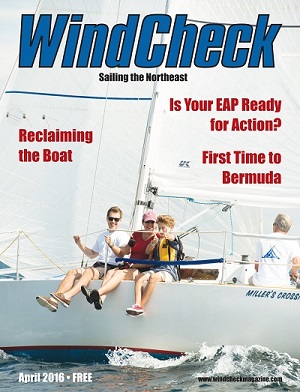 I enjoy your magazine and pick it up at the West Marine store on 37th Street in Manhattan. The April 2016 cover is of concern however, since the first thing I noticed was that two of the three happy people sitting on the edge of the sailboat are not wearing a life vest. One wrong move or wave and they can fall into the water and anything can happen. Perhaps in the future, for the sake of subliminally encouraging safety, similar pictures should show all of the people wearing some sort of protection (as many of your previous issues show!). All the best and keep up the good work.
Frank Didik, New York, NY
Frank – Thanks for your note. As you can see in the image, the conditions were quite benign and while it is not required for adults to don lifejackets, Chris is adamant that his crew wears them when conditions merit their use. He also noted that his son Christian always wears his life vest when he's on deck.
˜