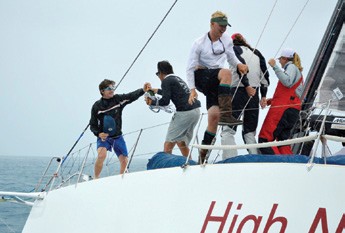 The 2016 Newport to Bermuda Race has been a summer highlight, and I had the pleasure of following the race with special interest for all the participating junior sailors, especially the Young American Junior Big Boat Sailing Team from American Yacht Club. ["The Newport Bermuda Race Aboard High Noon" by Carina Becker appeared in our August issue]
© Barry Pickthall/PPL
I am so proud of my nephew, Richard O'Leary, and all of the team. With best wishes that throughout the years your passion, joy of the open sea, enthusiasm, and dedication in working towardsyour dreams coming to fruition remains deep in your hearts.
Congratulations! Brenda O'Leary, via email
Brenda – Richard and his teammates have certainly done much to make you proud, and we're delighted that sailing media around the world have picked up Carina's excellent account of the race!