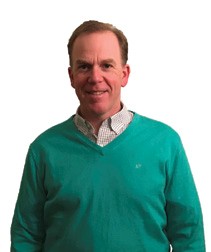 The new Brand Manager for Magic Marine North America is Jeff Earl, who will be directly overseeing all aspects of Magic Marine in North America including strategic sales and market development. Headquartered in the Netherlands, Magic Marine is a performance-based sailing gear brand that was originally conceived by a group of avid catamaran sailors.
A marine industry veteran, Earl worked for Doyle Sailmakers as a sailmaker, designer and service manager before transitioning into sales as the Strategic Account Sales Manager at Henri Lloyd North America. Most recently, he spent several years as Service Manager for a small high end marina.
"We are very pleased to welcome Jeff to our team," said Spencer Wiberley, Vice President of Magic Marine North America. "Not only is Jeff bringing added customer support and brand development to our team, but his highly professional nature makes him a person who everyone will enjoy working with." For more information, contact Earl at Jeff@magicmarinena.com or log onto magicmarinena.com.