We had some fun chasing items for this year's Gift Guide. Some are recommendations from our advertisers and some are simply things we really want! Enjoy and have fun this holiday season!
SAVE THE SOUND MEMBERSHIP


This holiday season, share the love with your friends, family, and environment with the gift that gives back – a Save the Sound membership! For just $25, you can make a difference and spread holiday joy with a gift membership. As a member, your loved one will be the first to hear about environmental battles happening right in their backyard, and get early access to our top events.
Member benefits include a printed quarterly newsletter, to stay informed on the environmental victories their membership is powering; first access to events like Paddle for the Sound, where the adventurous and the eco-friendly meet; an invitation to Save the Sound's Annual Meeting; and the knowledge that they're making a difference for their environment.
With every gift you can send your loved ones a personalized, nature-themed holiday e-card letting them know how much you care about them—and clean water, clear air, and wild open spaces. Visit savethesound.org/GiveMembership to send your gift and e-card today.
SOUNDVIEW MILLWORKS PERSONALIZED SERVING/CUTTING BOARDS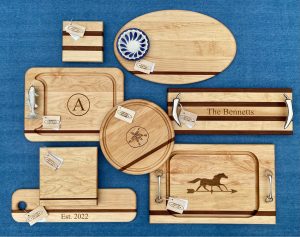 Handcrafted by Grant Tankoos in Darien, Connecticut since 2008, these maple and mahogany steak board, appetizer boards, serving boards and cutting boards can be customized with a wide selection of handle and engraving options.
Our boards are the perfect platform for creating a unique and thoughtful gift for someone special, and the ordering process is fun: pick your handle, pick your engraving, and get on board at soundviewmillworks.com. Free shipping on orders over $150! Use the code Windcheck22 when ordering.
EWINCHER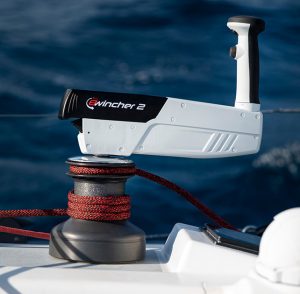 Want to know the absolute best gift for your crew for next season? Electrify your winches with the Ewincher! For $1,999 you can motorize all your winches with a single handle. Designed for all boats from 30 to 60 feet, it's excellent for man overboard situations using the "halyard method" of retrieval. All its functions are designed to fit perfectly with the practice of sailing. Effortlessly, you gain power and speed by staying in the proper grinding position.
Waterproof, light and fitted with a winch lock, the Ewincher is beautifully ergonomic with fingertip controls. Available in black & white or yellow & gray, its standard size allows it to adapt to all deck plans and makes Ewincher a real ready-to-use solution. No more thinking about buying a trawler! Hoist the main, unfurl the genoa and tack to your heart's content.
Contact Black Rock Boat Works to get yours at blackrockboatworks@gmail.com. We provide local support for any issues.
AMERICA'S CUP CHARTERS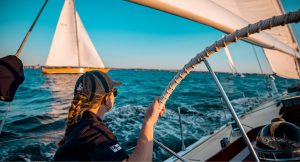 Gift the experience of a lifetime with a certificate to sail with America's Cup Charters! Come onboard and experience the thrill of sailing an historic 12 Metre yacht. Sailing on a 12 is truly an unforgettable excursion and a direct link to America's Cup races of the past. No sailing experience is required, and the sailing is as hands-on as guests would like it to be.
We offer certificates for a 2-hour Casual Sail as well as our 3-hour Racing Experience. Make your sail with us even more memorable by purchasing official America's Cup Charters gear through our online store!
We look forward to having you onboard for the experience of a lifetime! Visit americascupcharters.com to learn more.
GIVE THE GIFT OF WARMTH ON THE WATER WITH ZEROFIT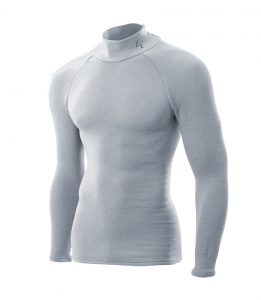 Whisper it, but Santa Claus has a new preferred baselayer this Christmas, as he races around the world on that icy sleigh in frigid conditions. Japanese brand Zerofit is relatively new to our shores but they are already making waves with their products, especially the Heatrub Ultimate Baselayer ($90-99) which has been independently tested at the Boken Institute in Osaka and proven to be five times warmer than a standard baselayer.
We all know the importance of Staying warm on the water, whether you're racing or cruising, but adding multiple layers of clothing can restrict your movement; Having a best-in-class baselayer is crucial to a good day's sailing. With the Heatrub Ultimate, Zerofit offers unbeatable warmth and comfort in temperatures as low as 14° Fahrenheit. Please visit zerofitusa.com for more details.
NARRAGANSETT SAILING SCHOOL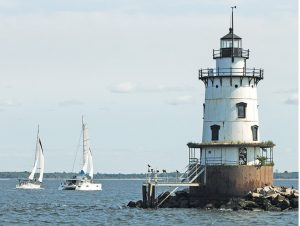 At Narragansett Sailing School, we're obsessed with helping people learn how to sail! And we think it would be a great gift. Our training is low in theory and high on actually doing it. In three days, we will take a complete novice and have them sailing out the harbor and into the bay sans instructor! After class completion, we have practice time to hone those skills. So call us at 401 575 0964 to get a Sailing Gift Certificate this holiday season. Does your loved one or friend already know how to sail but wants to get better? We have different courses to help with everything from docking to coastal navigation to advanced cruising. The gift of sailing will last a lifetime!
CONNECTICUT RIVER MUSEUM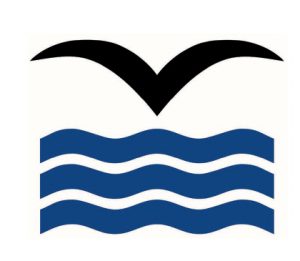 Giving someone the gift of being a member is the best way for your friend or loved one to enjoy all that the Connecticut River Museum has to offer. The most rewarding benefit is knowing that you are supporting our mission – to lead in the study, preservation and celebration of the cultural and natural heritage of the River and its valley. Give someone that gift today today (or renew their fun!) by choosing one of several membership categories to fit their needs: Individual for $45, One+One for $60, Family for $75, Boater for $110, Supporting for $150. There are details on all of these levels at www.ctrivermuseum.org
TEMO ELECTRIC OUTBOARD AT DEFENDER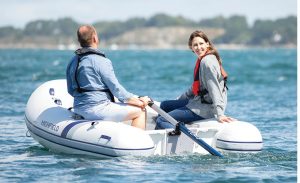 This might win the coolest gift of the year! The TEMO•450W combines the motor, battery, and control unit into the lightest outboard motor in the world. Weighing in at 11 lbs, the TEMO•450W is both portable and ultra-compact, and a protective "tunnel" around the propeller allows you to approach any shoreline and beach without risk of damage. A convenient single swiveling oarlock (fixed or removable) connects the TEMO to your dinghy, making for easy maneuvering, and eliminating the need for complicated mounting systems.
It has about a one-hour range and pushes a small dinghy with three passengers at 3 knots. That is definitely faster than we can row!  It can also pull. It has a reverse mode, handy for backing out of a spot at a crowded dinghy dock or off a sandbar or beach. Once back to your boat, you simply pop open the oarlock, and stow your TEMO for recharging. The tiller/control end retracts back into the body, shrinking it to a little over 4 feet long. Go to defender.com to learn more or stop by the warehouse in Waterford, Connecticut to check one out. They were in stock as of this writing, but don't blame us if they are all gone!
JCD CUSTOM RACE PARTS 20MM CARBON FIBER TILLER EXTENSION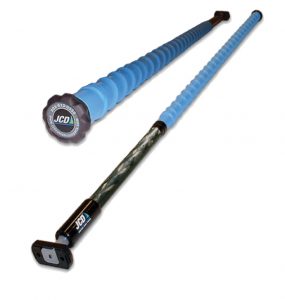 Designed and crafted in Southport, Connecticut by Lightning racer Gianni Cuccio, JCD's carbon fiber tiller extension has a beautifully woven shaft, 24 inches of JCD's exclusive spiral-ribbed handle design and the unsurpassed JCD Universal, and it's available in fixed lengths up to 48 inches. Multi-class champion Jud Smith, who steered Africa to victory in the 2018 West Marine J/70 Worlds with a #JCD005, won't use anything else. Established in 1995, JCD manufactures innovative products for one-designs and big boats. Most are made to order for each individual customer to his or her own liking, and all are produced with meticulous craftsmanship. Check them out at jcdcustomraceparts.com.
LANDFALL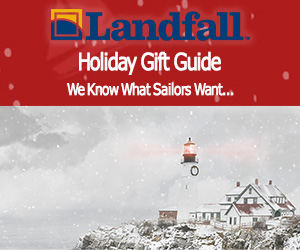 "And all I ask is a tall ship and a star to steer her by" (Masefield, "Sea-Fever" 2)
It's that time of year again. Time to think about all those who made a difference in our lives. Whether family members, our adopted family (AKA the folks we sail with), workmates, or people who have been kind during the year. Don't forget those we are looking to curry favor with.
As it did in 1902 John Masefield's "Sea-Fever" reaches deeply into a sailor's soul. Times have changed a little and fortunately, Landfall understands what sailors need, want, and desire.
Browse through our online Holiday Gift Guide for all the sailors / boaters (including yourself) on your list. https://www.landfallnavigation.com/holiday-guide. Or Scan the QR code below to take you to our Guide.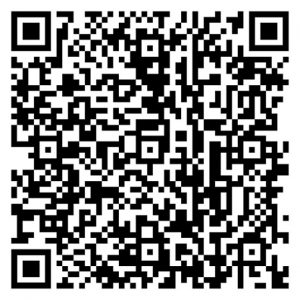 We welcome you to stop by our store for personal advice for gifting or outfitting advise.
151 Harvard Ave, Stamford CT 06902
203-487-0775
www.landfallnavigation.com/holiday-guide
WINDCHECK MAGAZINE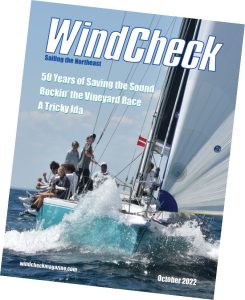 So there is not a lot you can gift for $29.00 that provides as much enjoyment, ten times a year, as a subscription to WindCheck Magazine. Simply go to create a free account, if you don't already have one. Then you can go to your Account, then Subscriptions and then to the Store and sign up for a subscription. At Check out you can enter in Order Notes to indicate where to send the gift of WindCheck! ■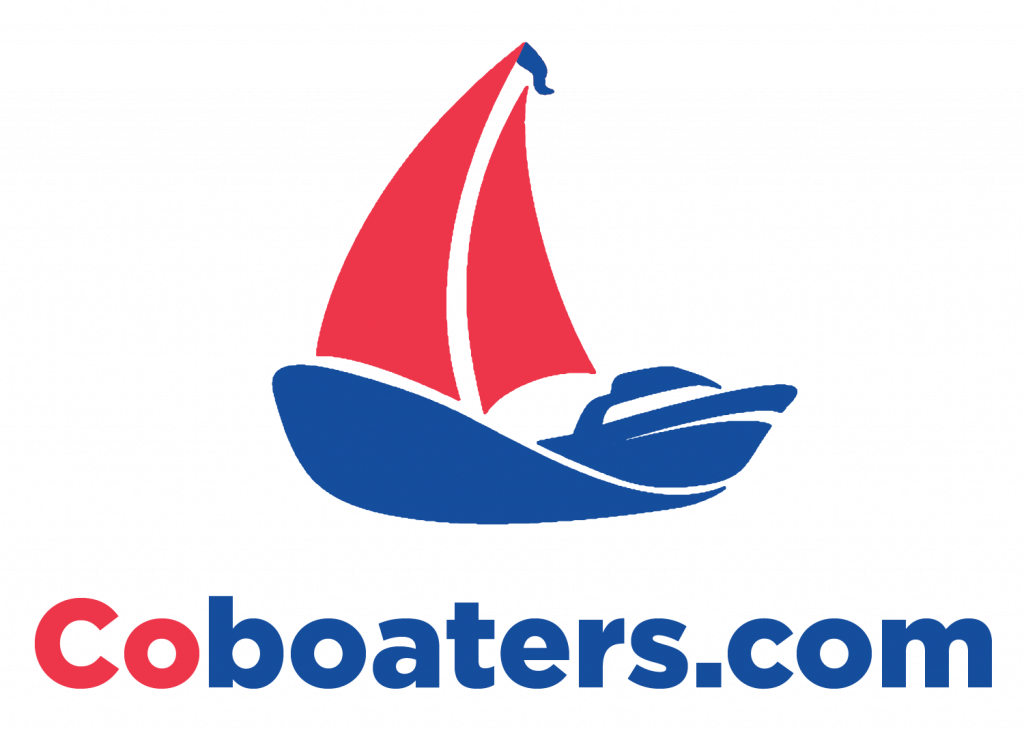 Give your favorite sailor friend or family member an opportunity to sail even more. Offer a Coboaters subscription for one year. Your friend will be able to join crew or to find crew for his boat, be part of racing team, cruise with others and meet fellow boaters. It is easy and simple. Click the link below.