By John K. Fulweiler
In a yesteryear, I learned to pirouette an overpowered single screw like nobody's business. I graduated to twin screws, where with clutch and throttle I'd parallel park towering sportfish hulls in spaces so tight owners would smudge the brightwork with sweaty palms. There's nothing with an engine, I've prided myself, I can't wrangle, or so I thought. You see, I bought thirty-five feet of fiberglass molded into a lovely line and planted with a towering aluminum stick.
And now, I look like a yahoo.
Indeed, I'm living the cliché with the wild-eyed spouse on the sailboat's bow while the helmsman flails at the engine controls all while the dock slips away or, worse, comes rearing into view. I can sail her just fine; it's the motoring that leaves me flummoxed. As best I can divine, the problem is there's no forgiveness. Like the sea-friendly character of a deep-keeled sailing steed, most every powerboat has enough horses to let you bully it into position. A wayward bow can be goosed back into line with rip-roar of engine and a single springline will spin the largest yacht clear of a dock. Not so with my newest craft.
I'm left to feel as I suspect pilots of mammoth oil carriers do when creeping inland, where a navigational decision made ten minutes before is set in stone. Like the pilot's lumbering charge, the two thin blades of my so-called sailing propeller are too small, with too little pitch to move much water. With the diesel whining loud like a vacuum cleaner, I'll crane overboard at a placid surface mistakenly expecting to see a swirl of white-foamed seawater. I fear a set of oars and a properly positioned chair placed amidships might prove a more effective means of propulsion.
The way my sailboat handles under power (and she's really lovely in every other respect) is abysmal, but reminds me a little of litigation. Litigation where two parties jockey to unfold a claim and its defenses and bring them forward to trial can be similarly unforgiving. Decisions made early on in a litigation can be set in stone and may lead to your position crashing into the wharf or being subjected to dismissal by way of motion practice. That is, it's very important your maritime attorney understand the handling characteristics of marine claims and defenses.
Like breaking out fenders and docklines as the harbor approaches, a maritime lawyer needs to compose initial pleadings that attempt to navigate the admiralty law's pitfalls. Whether it's the rip-rap bulkhead of the economic loss rule or the jurisdictional pilings of proving admiralty jurisdiction, they're numerous maritime hazards awaiting the unwary maritime practitioner. Once deep into the litigation and with a trial date bobbing on the horizon, the carelessly composed pleading or a witness' wayward word can leave you feeling like the successful docking maneuver you'd planned is quickly heading south.
The experienced maritime practitioner is a weathered salt behind the helm of your judicial vessel. He or she knows when to press forward hard, how to steer upwind knowing the legal currents will set your position sideways and when, importantly, to forego the slip space you'd planned on and settle, instead, for a space at the fuel dock. The lawyer that rushes headlong into a maritime claim may suffer the fate of the winter warrior who purchases too much boat and careens from hazard to hazard, always reacting and rarely planning. You, as a prudent maritime litigant, should seek out an admiralty attorney with the mindset of a pilot thoughtfully pacing the bridge of a tanker.
Time and a running gear refit next spring will, I'm sure, allow me to burnish my boat handling skills for seasons to come. Remember though, litigation always seems short on time and there's very rarely much opportunity for a refit, making your choice of admiralty counsel important.
This article is provided for your general information, is not legal opinion and should not be relied upon.  Always seek legal counsel to understand your rights and remedies.
Underway and making way.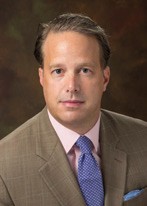 Admiralty attorney John K. Fulweiler, Esq. practices maritime law on the East and Gulf Coasts. As a former partner of a Manhattan maritime firm, John now helms his own practice located in Newport, Rhode Island where he helps individuals and businesses navigate the choppy waters of the maritime law. John can be reached anytime at 1-800-383-MAYDAY (6293) or via e-mail at john@fulweilerlaw.com.