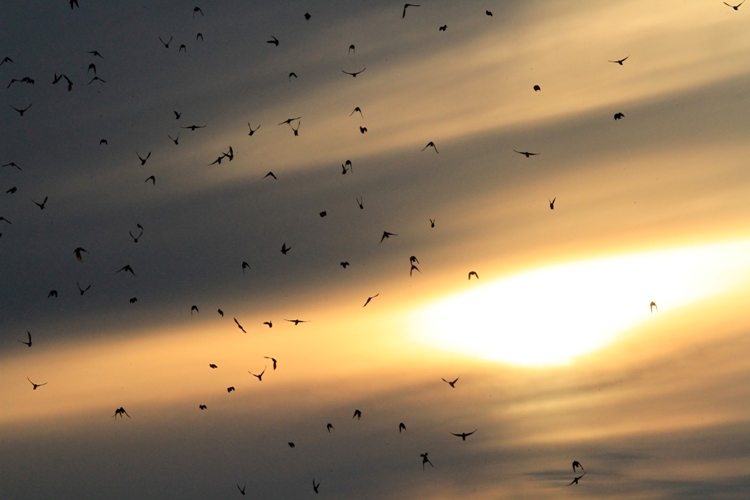 Connecticut River Expeditions in Haddam, CT, family owned and operated by Mindy & Captain Mark Yuknat, is now accepting online reservations for the popular "Tree Swallow Spectacle" cruises aboard their vessel RiverQuest.
© Bob Feldman/audobon.org
"Through the end of August, during the entire month of September and into October, tens of thousands of birds congregate in the lower Connecticut River Valley on their migration route south," said Captain Mark. "One flock of birds, primarily comprised of tree swallows, come each evening to an island to roost. It is speculated that these birds fly in from as far as 50 miles away. As many as half a million may come in at dusk where they converge just before sunset over the island, often creating a spectacular ballet in the sky and eventually forming a 'funnel' or 'rain.' Just after sunset, they settle down into a communal roost for the night. We will educate you on this phenomenon, answer questions and point out other migrating birds or wildlife. Bring a picnic basket, your favorite beverage and your binoculars."
The 3-hour cruises depart from Eagle Landing State Park in Haddam. The cost is $40 per passenger (ages 10 and up), and reservations are required. Private tree swallow charters are also available. For cruise dates, departure times and reservations, visit www.ctriverquest.com.