By Melissa Pappas, Ecological Communications Specialist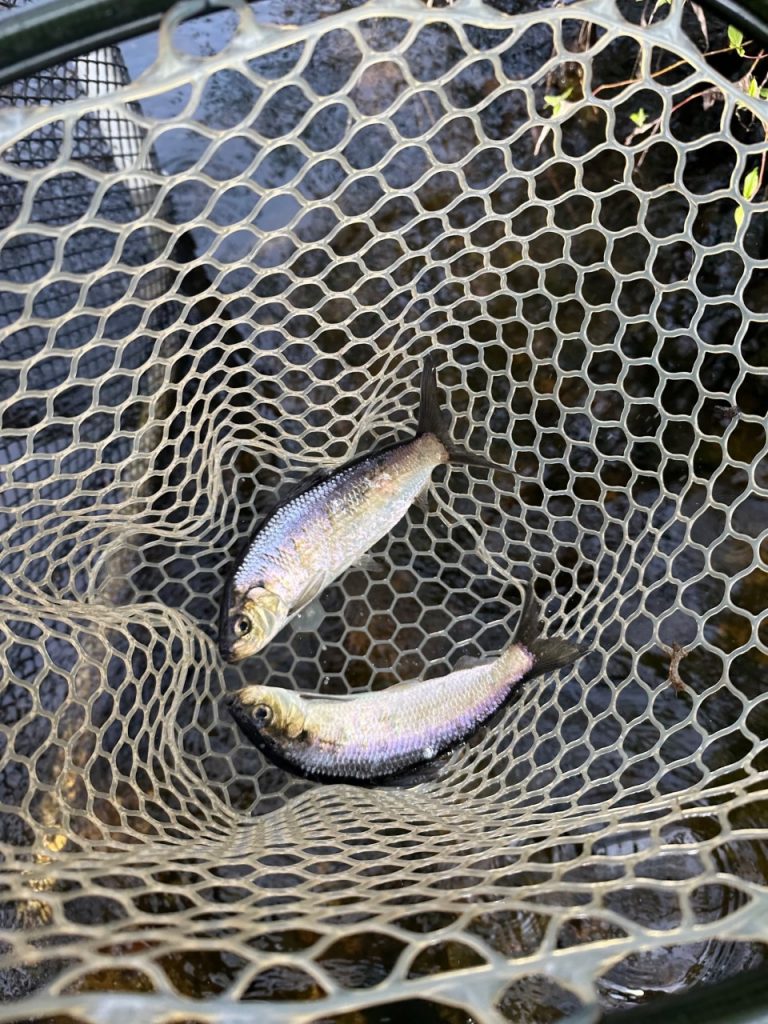 Diadromous fish, those that migrate from rivers to open ocean and vice versa to complete their life cycle, need passable waterways for a successful journey. Alewife, a type of river herring native to our region, is an anadromous fish, the kind of diadromous fish that swims upstream from the open ocean into river habitats to reproduce. Dams present barriers to their migration, and without functioning fish ladders to allow passage, these barriers can lead to the diminishing of alewife and other fish species' populations. A drop in the local alewife population negatively affects the populations of other fish, mammals, and birds as they are a critical species in the food chain.
Since 2005, Save the Sound has opened 107 river miles through multiple dam removal and fishway installation projects in the Long Island Sound region. While 107 miles is impressive, the true measurement of ecological impact comes from on-the-ground fish monitoring before and after a restoration project, a task that falls into the hands of fish biologist, Jon Vander Werff.
"We need to understand how fish are using a system before we change the system," says Vander Werff. "We trap fish to estimate the number and species of fish able to use a river as a highway, traveling upstream and downstream, or as a home. If those numbers are lower than expected, those findings can help initiate restoration efforts."
Counting fish is an essential part of the restoration efforts led by Save the Sound. This year, our fish trap on the West River in New Haven, CT was set in mid-April, and by the beginning of May caught over 66 alewife, a number promising another healthy fish run since monitoring efforts started in 2017.
"After our removal of Pond Lily Dam in 2016, we have seen alewife, other diadromous fish, and total fish numbers increase to a point representing a healthy, life-sustaining state," says Vander Werff. "This river has made a remarkable recovery and is an example of river resiliency."
When trapping is not feasible due to site inaccessibility, high flooding risk, high flow, or presence of large debris, other monitoring techniques can be used. One that Save the Sound has started to incorporate is eDNA, or environmental DNA, sampling.
"The collection of eDNA is a completely different way to identify and track fish," he says. "To collect eDNA, we fill a plastic syringe with river water at the desired location and push it through a one-micron filter. DNA is collected onto that filter and extracted in a lab facility off site. The data we get back tells us presence or absence of fish species but not abundance."
Results from eDNA samples can be surprising as this method can pick up DNA from fish species never before seen at a site.
"In last year's analysis, eDNA samples unexpectedly showed a presence of blueback herring, a vulnerable species of herring almost morphologically identical to alewife, in a small south-central Connecticut river," says Vander Werff. "Through trapping alone, it would have been nearly impossible to tell alewife and blueback herring apart. These results are exciting because potential restoration projects have already been identified in the Branford River, and now they can be supported by this data as a case to restore habitat for a vulnerable species."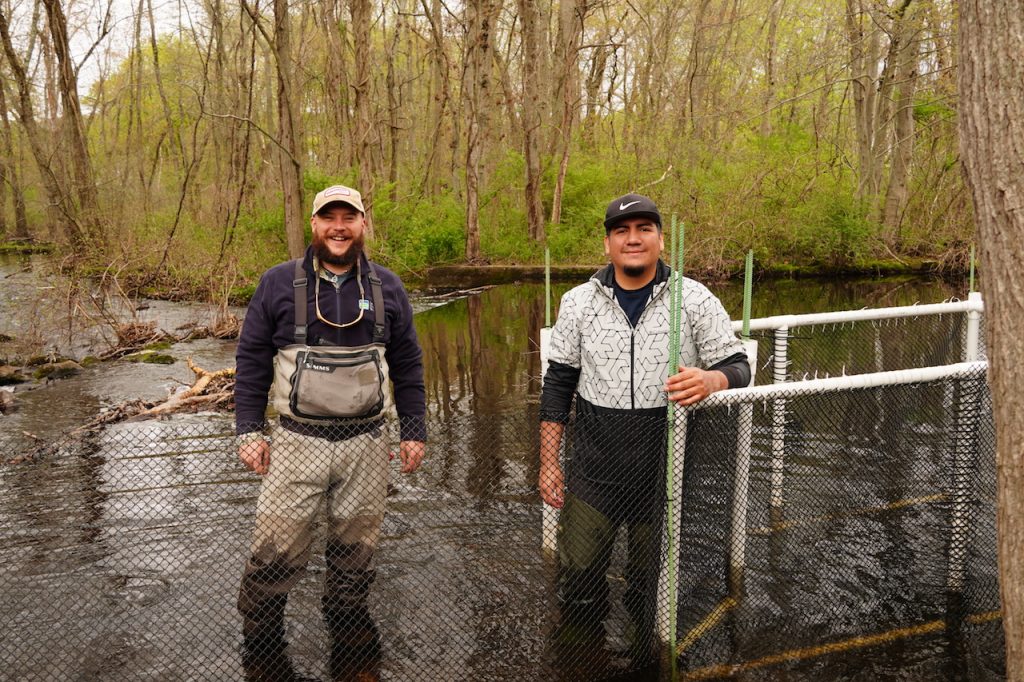 Currently, Vander Werff is collecting eDNA samples in the Norwalk River to determine a baseline for fish species' presence and absence before Save the Sound's removal of Dana Dam, aka Strong Pond Dam, to be completed this fall.
"Assessing the success of a dam removal from the perspective of the fish who use the river is one of the most impactful ways we can measure and improve our habitat restoration efforts," says Vander Werff. "I am excited to understand the current fish population in the Norwalk and how it might diversify after we remove Dana Dam."
Monitoring fish movement not only aids in current restoration projects, it also shows the long-term effects of restoration projects, helps to identify and prioritize future ones, and provides a scientific backbone to Save the Sound's work for educating our communities and stakeholders. To learn more, visit savethesound.org. ■