Our friends at the Seawanhaka Corinthian Yacht Club in Oyster, Bay, NY extend an open invitation to yacht clubs and sailing organizations to apply for one of eleven available berths to the 2023 Seawanhaka Invitational Regatta for the Cruise Cup, to be sailed the weekend of September 23 & 24.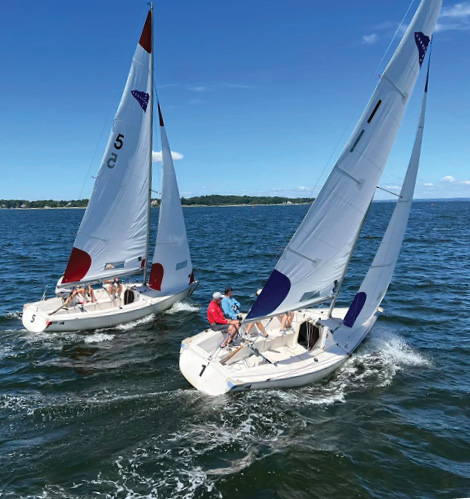 The Cruise Cup was first held in 2019, was canceled due to the pandemic in 2020, and returned in 2021. The college-style fleet racing held in Seawanhaka's fleet of twelve Sonars has been a tremendous success in these early years, with tight racing on the water and a Corinthian spirit ashore.
The regatta is intended to serve as a simple, fun, and competitive event. Race times are targeted at 30 minutes and run on windward-leeward courses. Racing takes place Saturday and Sunday, with no practice available on Friday. Competing teams can expect to rotate through different boats throughout the regatta.
For more information including the Notice of Race and Application form or if you have any questions or need assistance, feel free to contact Regatta Chairs John Storck III and Brent Bomkamp at CruiseCup@seawanhaka.org. ■