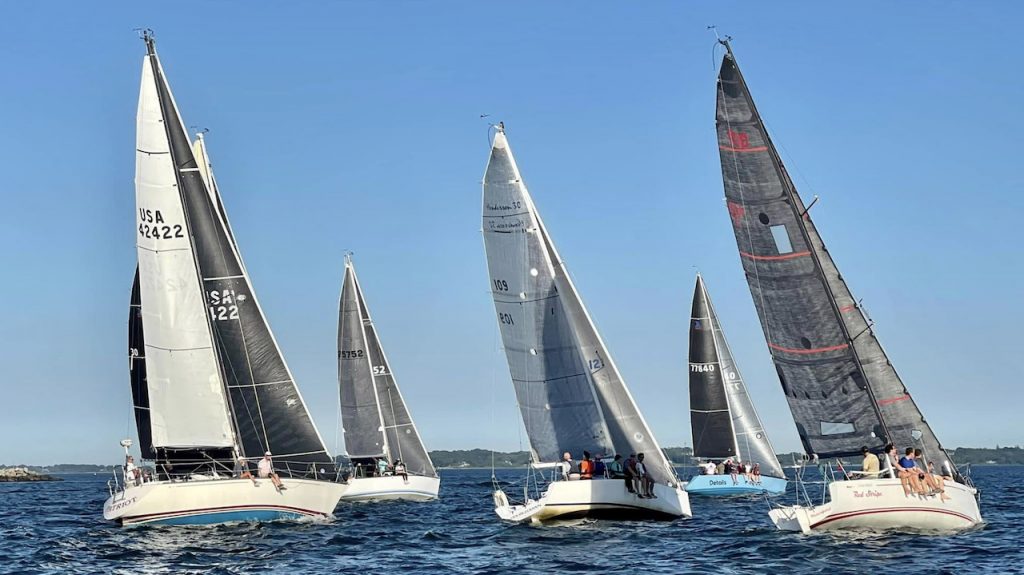 © Mark Briggs
One of our favorite events, the Sails Up 4 Cancer Regatta, will be sailed Saturday, June 17 on the waters of Fishers Island Sound. Sails Up 4 Cancer (SU4C) is a 501 c 3 charity organization dedicated to funding education, prevention, care, and cure for all types of cancer through the art and enjoyment of sailing. Partnering with organizations including Holmgren Subaru, WindCheck, Risk Strategies Gowrie Group CT River One-Design Regatta, CT Spring Boat Show, and River Jam, to raise awareness and facilitate fundraising efforts, SU4C has assist many cancer centers in Southeastern Connecticut plus individuals and families struggling financially while battling cancer.
"We are grateful for the support we have received from the business community and our friends and neighbors. Thanks to them, we have received respect and praise as a cancer support organization who continues to give direct financial assistance to struggling cancer patients," said Bob Davis, President and Founder of SU4C and two-time cancer survivor.
Celebrating thirteen years in 2023, SU4C looks forward with enthusiasm, optimism, and success in fulfilling its mission. The Annual Regatta Weekend kicks off with the Skipper's Party, featuring a Coastal Connecticut Cornhole tournament, Dogwatch Mystic barbecue, and live music by Wooly Mammoth on Friday, June 16 and the Regatta, Yoga Expo, and Post Regatta Party on June 17 – all at Mystic Shipyard.
"The Board members have all been touched by cancer, as well as many of our volunteers," Davis continued. "No one is free from the wrath of cancer and creating Sails Up gave me hope when I was battling cancer myself. Knowing attendees come to our events because they're supportive of our cause is heartwarming and very important."
The SU4C Regatta is open to serious racers as well as "weekend cruisers" and family crews. The organizers would like to emphasize that it's not only about racing. It's about supporting a great cause while having fun. Davis encourages the "weekend cruiser to just follow the fleet." All racers qualify for ECSA points.
Racing begins in Fishers Island Sound at noon. Registration is $50 per yacht and includes two tickets to the Post-Regatta Shore Party. Prizes will be awarded to the top three finishers in each class at the Shore Party starting at 5pm with BBQ, silent auction, live music from Andre & friends, and open bar with wine, beer and the famous Dark 'n' Stormy station! Tickets are $30 per person. Visit su4c.org for more. ■