Our friends at the Herreshoff Marine Museum in Bristol, RI recently launched their newest exhibit. "Challengers, Defenders, and Contenders: The Hodgdon Collection of America's Cup Models – 1851-1937." promises to take visitors on a fascinating journey through the early history of the America's Cup.
Spanning over eight decades of the prestigious sailing competition, the exhibit features a remarkable collection of meticulously crafted America's Cup models carved by the late George I. (Sonny) Hodgdon. The Hodgdon Collection showcases the evolution of yacht design, engineering, and innovation, highlighting the early vessels that competed for the oldest trophy in international sports. More than thirty models represent the evolution of Cup history, from the iconic schooner America, winner of the inaugural race in 1851, to the sleek J-class yachts that dominated the competition in the early 20th century.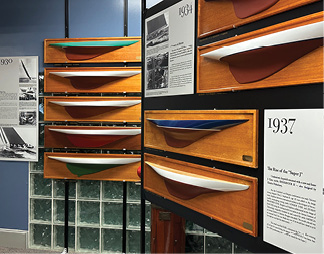 "The 'Challengers, Defenders, and Contenders' exhibit is a testament to the rich heritage and enduring legacy of the America's Cup," said Bill Lynn, Executive Director of the Herreshoff Marine Museum. "We are thrilled to have an opportunity to showcase these magnificent models – some of which have never been on exhibit before – and educate visitors about the incredible feats of engineering and seamanship achieved throughout the Cup's history."
In addition to the models themselves, the exhibit interpretation features historic photos from HMM's archive, including several previously unpublished photos from the John C. Hemment collection, as well as facsimiles of prints, paintings and historic photos from partner institutions. Several recently acquired artifacts – for example, one of 1903 Cup defender Reliance's two wheels, acquired by HMM in 2019 – are on display for the first time, accompanied by engaging narratives that bring the stories of these extraordinary yachts and their intrepid sailors to life. Visitors will gain a deeper understanding of the immense challenges, fierce rivalries, and triumphs that have characterized the Cup for over 170 years.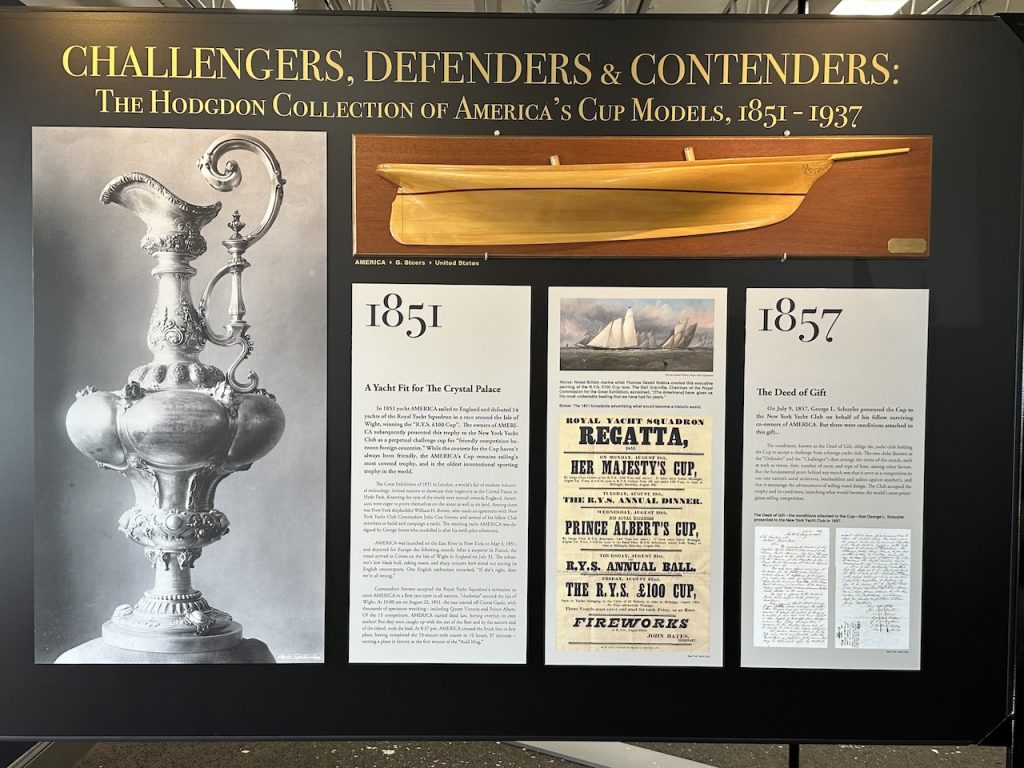 For more information, visit herreshoff.org. ■