Make plans to visit Newport next May! The Ocean Race is making its only North American Stopover in Newport, RI, May 11-21, 2023. Considered the most demanding race in the sport, crews onboard high-performance racing vessels will circumnavigate the globe in six months, making stops in eight cities worldwide.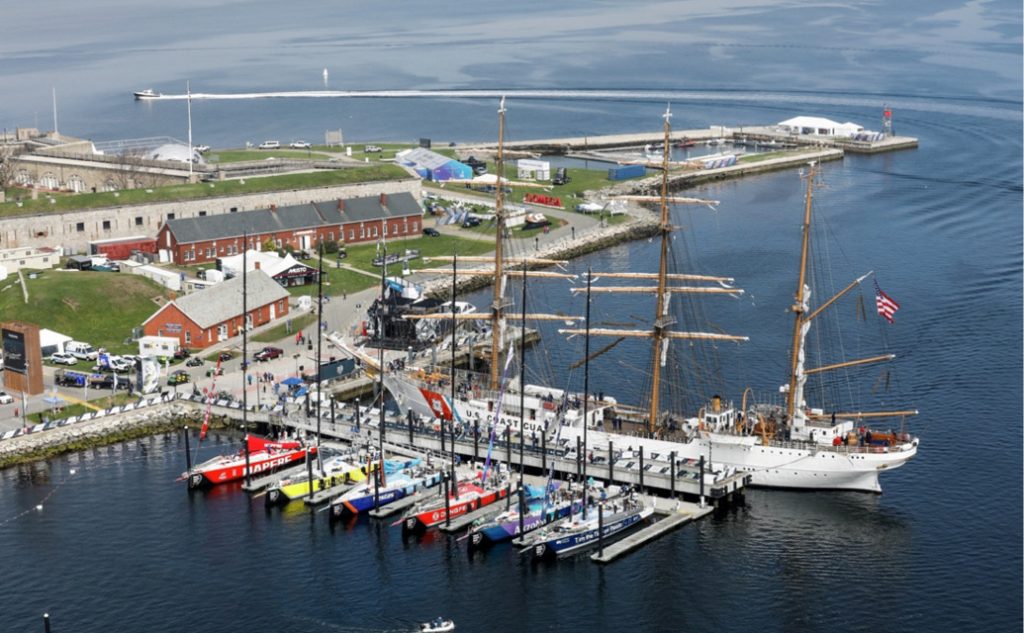 The Ocean Race is an epic test of sailing skill, tactical decisions, navigation, boat handling, and extreme mental and physical challenges. Before reaching the USA, the sailors will have conquered 28,650 nautical miles (approximately 89% of the route) of open ocean racing between Alicante, Spain to Cabo Verde, Cape Town, and through the ferocious Southern Ocean up to Brazil.
The boats' estimated arrival date in Newport is May 10, 2023. The Live Ocean Park race village will open on May 11 through May 21. While the race boats are at the dock in Fort Adams State Park for all to see up close, the eleven-day stopover will also feature a celebration festival open to the public for free every day.
The Live Ocean Park includes activities for all ages. Visitors will be able to tour team bases; Try Sailing onboard a Sail Newport J/22, participate in an immersive interactive ocean hologram exhibit on ocean stewardship, and enjoy music, food, children's activities, entertainment, cocktail cafes, and the stunning Fort Adams State Park with panoramic views of Newport Harbor and Narragansett Bay.
The In-Port racing is a thrilling spectacle from the shore of Fort Adams.  Racing takes place Thursday, Friday and Saturday. On Sunday, May 21, a send-off ceremony includes a dock-out show, a sailor parade, and entertainment. At 2:00 p.m., the fleet will make a "goodbye" sail in the bay as they prepare for the start of the transtlantic leg to Aarhus, Denmark.
For information on following the race, event schedule, music, and entertainment line-up, updates and race news, and a full resource guide to Newport, RI, visit
theoceanracenewport.com/newport ■