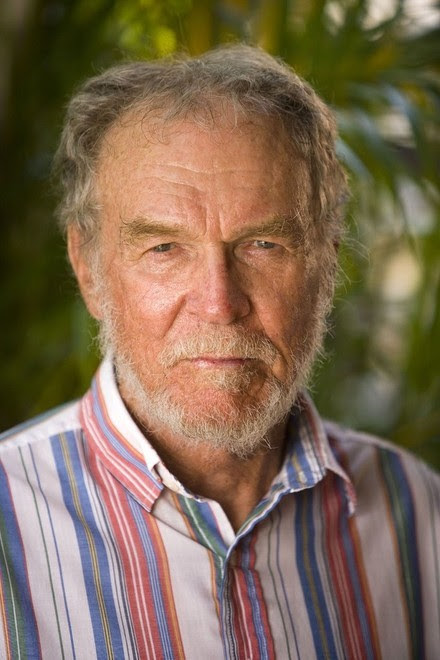 It is with great sadness that we heard that Bruce Kirby had passed away at his home in Rowayton, Connecticut on Sunday evening, July 18. Bruce has been deservedly well eulogized across sailing and social media. He was a delightful soul who had so many accomplishments in his long and fruitful life. In WindCheck country, his work permeates not just through the Laser, but with the Sonar and Ideal 18 fleets that dot the coastline.
But for the WindCheck Community, the more important relevance of his contribution to our sport in designing the Laser can not be overstated. Ian Bruce and Hans Fogh were instrumental in its creation, but Bruce was the man who conceived of the Laser's simplicity and drew the lines.
Why was this so important? Certainly, other boats have been very impactful. The answer is that for anyone coming of sailing age from 1970 on, the impact of the 220,000 Lasers built since then has been truly unique.
Just in our corner of the world, if you grew up sailing in the light airs of Long Island Sound or if you grew up in the bigger breezes of Buzzards, Narragansett or Barnegat Bays, the Laser taught countless
sailors how to truly steer, how to use our weight, how to "ease, hike, trim" and of course all the rest of the kinetic movements that improved speed and boat handling. It taught the physics of the sail interacting with the chineless hull and blades. Many of us planed for the first time on a Laser.
All of this in a package that two fourteen-year-olds can lift and put on top of a car (maybe needing Mom or Dad to take a corner). And honestly, the durability of the boat, one that can be "fixed" by an intrepid youth but also endure being used and abused like a waterborne jungle gym, probably kept more kids interested in the sport than any other boat. And so many of those kids would go on to become some of the best sailors in other classes, whether they ultimately had the right physical aspects to compete as full-grown Laser sailors or not.
So thank you Bruce! May you enjoy endless runs with perfect waves and clear air.
Publisher
Benjamin V. Cesare
ben@windcheckmagazine.com