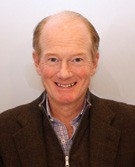 Spike Lobdell, founder and President of New England Science & Sailing Foundation (NESS) in Stonington, CT, will receive the National Recreation Foundation's 2016 Robert W. Crawford Achievement Prize in recognition of his service to the youth of New England. Lobdell will be formally presented with the award on Saturday, November 5, 2016 at a ceremony at Hotel Emma in San Antonio, TX.
© nessf.org
Lobdell founded NESS in 2004 and has served as President and CEO since 2008. For over 12 years, Lobdell has selflessly devoted his time to the development of NESS, one of the most successful community sailing programs in the U.S. As a youth, he was encouraged to sail by his father, also an avid sailor. Today, he is dedicated to building a community of talented Next Generation sailors and providing access to the water for all students regardless of their abilities or financial means. Lobdell is a full-time volunteer and has never received a dollar of compensation for his efforts.
NESS is a non-profit ocean adventure education organization that creatively links a STEM-based education with water-based activities. It engages students in experiential learning that builds confidence, teamwork and leadership skills through sailing, marine science, and adventure sports. The core values of inclusiveness, experimental learning, self-discovery, and stewardship remain Lobdell's passion in leading NESS today.
Today, NESS is a year-round educational organization that served close to 5,000 students last year. More than half of these students are from low-income communities and receive scholarships or other financial aid that enables them to participate. In 2015, NESS provided more than $430,000 in such financial assistance and more than $1.4 million since 2008.
A Past Commodore of the Stonington Harbor Yacht Club where he is a founding member, Lobdell sails a Hinckley Sou'wester 42, Legacy, and races J/24s locally. To learn more about NESS, log onto nessf.org.