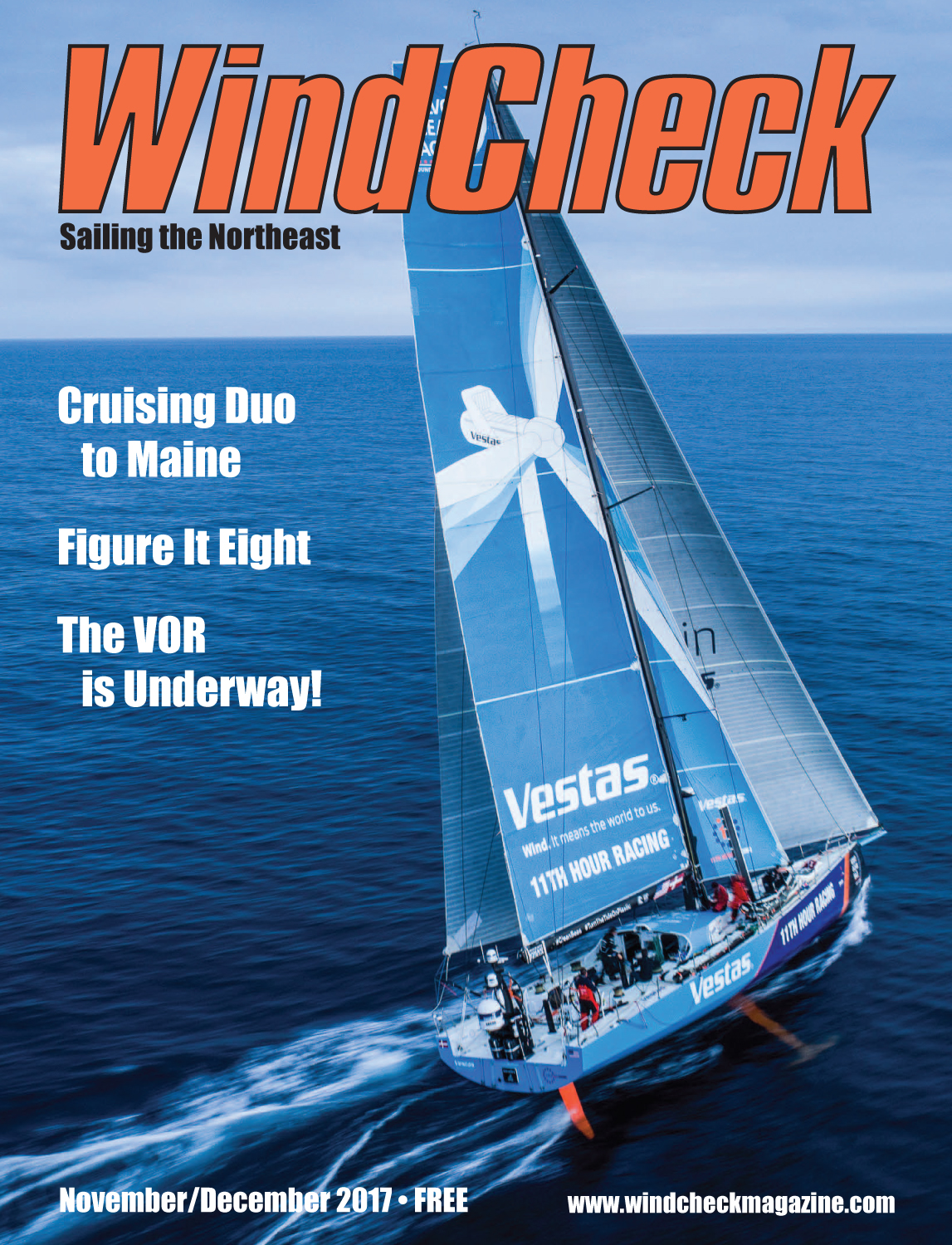 I've found that when one is laid up for a period of time, the first thing one tends to do is catch up on what feels like years of missed sleep. Sounds nice, doesn't it? Whether the demands of publishing deadlines, up-too-early active children, ever-present racing watch changes, or countless other reasons, many of us both rise early and burn the midnight oil. To be able to sleep for more than four hours at a clip is a luxury I'd been longing to enjoy for quite some time. The second thing one does, once rested, is to begin to stir. When you're forced into what feels like latency, you really start to ask yourself to be careful what you wish for.
On the cover: Vestas 11th Hour Racing, Rhode Island's home team in the Volvo Ocean Race 2017-18, was victorious in Leg 1 between Alicante, Spain and Lisbon, Portugal. © James Blake/Volvo Ocean Race
Recovering from spinal surgery over the past few months, I found myself ruminating on all of the things I should or could be doing. Naturally, I thought about sailing – and my lack of same for the 2017 season. Having exhausted my short stack of Car & Driver and Road & Track magazines, faithfully passed along by our Senior Editor, I switched my attention to social media and that lil' glowing screen I often vilify. Watching live updates from regattas around the world, and reading the day's issue of Scuttlebutt the moment it hit my inbox, became my routine. But one can only scroll through one's Facebook timeline so much before it becomes a ludicrous waste of brain cells. Luckily, my surgeons are masters of their trade and I wasn't confined to the solitude of my bedroom for too long.
During that time, however, while living vicariously through all of my sailing friends in one form or another, savoring the beautiful 'sunset at anchor' images, set-to-music racing videos or simple posts about the sheer excitement or tranquility of being aboard, I thought about the many merits of our sport. As Ben Cesare writes about on page 38, in sailing we are afforded the opportunity, unlike any other sport I am aware of, to compete against the absolute best of the best – or in his case, the Champion of Champions. Likewise, as Coop cogitates on page 50, we can draw inspiration from both fledgling sailors, feeling the rush of sailing fast, and the most ardent adventurers, pushing boundaries of boat and man.
In an age where media is too often a source of negativity, strife, anger and sadness, it's nice to have sailing to turn to for the good stuff. To sling lines and glide away from the dock is as freeing as being able to walk without pain, and reveling in the achievements of our sport's finest athletes as they bound around the globe helps feed the desire to get out there, get back in shape, and do something great. Likewise, seeing a young child become so enamored with our sport gives me great pleasure, and the hope that my kids will share that infectious enthusiasm. Sailing certainly provides like no other sport.
It's great to be back on my feet. And it's great to be back to the stuff of sailing. Believe it or not, the family boat has yet to be hauled. I am hoping to steal back a few days on board while the harbor is empty and the breeze and water still warm enough to allow for a relaxing sail or two…just enough to satiate my sailing jones before she goes up on the hard. I've already begun rationing myself daily doses of Volvo Ocean Race Tracker analysis, knowing that if I linger too long I'll fall behind on all that sleep I managed to log.
See you on the water.
Chris Gill