Block Island Race Week June 17 – 22, 2018
By James Gallacher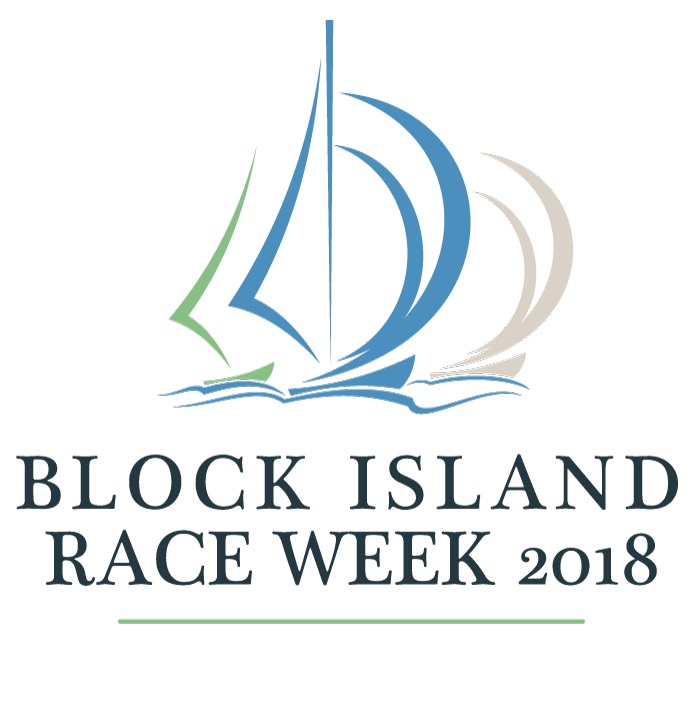 Duck Island Yacht Club in Westbrook, CT and Block Island Yacht Club in Block Island, RI had been kicking around the idea of reviving the 'off year' version of Block Island Race Week since this past winter, when Todd Berman from Duck Island YC and Jim Fiorato from Block Island YC got together to compare notes. They decided it would be a fun project for both clubs to tackle.
"When we were finally able to all sit down together we were faced with the prospect that a lot of these regattas turn into a grind," said Berman. "You're on the boat early and off the boat late. Some crews want that, while others would prefer a less rigorous schedule."
For whatever reason, the numbers are down at almost every regatta. That's where some creative thinking had to come into play. Our idea was to make this easy for classes of boats to form around the type of racing people want to do while they're on Block. Sailors will still have the option to do a 10-race series and grind out a well-earned victory. On the flip side, we're offering an opportunity to get one race in per day starting at 2 pm, leaving the morning open to go to the beach, get a nice breakfast, or even get some work done. Some classes have even approached us about racing two or three days, which we will be more than happy to accommodate.
The traditional 'round the island' race will still be a feature, while a 'wind farm race' will be added. Classic Yachts and Multihulls have been invited, and new for this year is a specific class for novice racers who want to get out there but want some pointers to get around the course. Details are being developed, and North U has tentatively signed on to help with on and off the water coaching complete with video debriefing.
We are planning on having two circles to accommodate, PHRF, IRC, ORC, One Design, classics, multihulls, and cruising classes, with Sue Reilly serving as our Principal Race Officer. "We're very excited about having Sue on board, since she has a well-deserved reputation for running great regattas," said Berman. "We couldn't be happier."
In addition, daily shoreside activities will be offered to friends and family who are not out on the water. Dinghy races and an island tour are just a few of the things we are considering, and details will be available soon.
"We've been meeting each week for the past few months to iron out all of the details and while it's a large undertaking our clubs and the Block Island community are committed to making this a fun regatta," said Fiorato. "We have had some early success attracting sponsors who want to see us. There is a lot of work left to do, and the members from both clubs are excited to make it happen."
DIYC has a reputation for running great regattas, and while BIYC is relatively new on the scene the members have been actively racing for years. When the regatta was cancelled in 2016 members from Block Island Yacht Club decided almost immediately they could be the ones to give it some new life. The two clubs, who share events during the season, are a natural fit, each possessing unique skill sets for on and off the water. We are working on the details for post-race gatherings and celebrations, and the crews won't be disappointed.
Block Island Race Week 2018 will take place June 17-22, 2018 and feature a week of racing with division trophies and an overall winner crowned at the conclusion of the week. For more information, log onto birw2018, email info@birw2018.com, or visit us at facebook.com/birw2018.