Prestige Yacht Sales has been appointed the exclusive Connecticut and New York dealer for the True North line of Downeast powerboats. Their first True North Outboard Express 34 arrived on the solstice and the new TN 39 OE will make its debut at this year's fall and winter boats shows.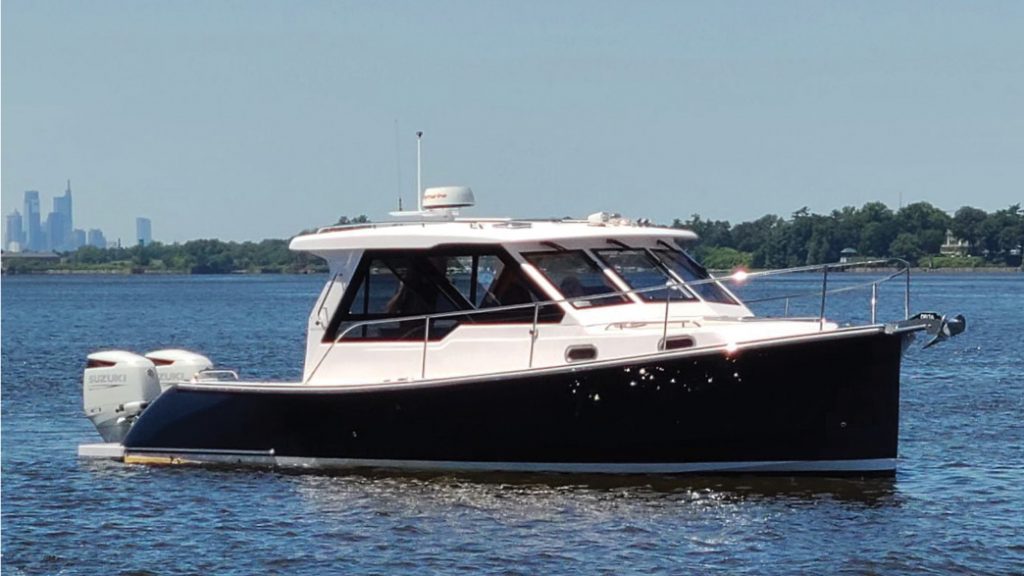 True North Outboard Express 34
True North boats have been beloved for their combination of rugged Downeast aesthetics, sea-kindly hull shapes, and elegant interiors. The "one level" layout makes the boat ideal for entertaining, a day trip, or an extended cruise. Twin 300-horsepower outboard engines provide efficiency, speed, maneuverability, and shallow draft. "We think it is the perfect boat for how our customers use their boats," said Prestige President Tom Pilkington.
Since being acquired by Catalina Yachts, the True North brand and its owners have benefitted from Catalina's building and engineering expertise, product quality and excellent customer service. "We have been talking with dealers and owners while strategizing which configuration of boats to bring to market first, and find the True North line is a brand that appeals to sailors, making it a good fit for Catalina Yachts," said Sharon Day, Vice-President of Sales and Marketing. "This is yet another pivotal moment in Catalina's fifty years of boat building. Our entire management team is excited to provide more boating lifestyle choices to mariners attracted to the sea and Catalina craftsmanship."
Prestige Yacht Sales has offices in Norwalk, Essex and Mystic, CT, and East Greenwich, RI. For more information, visit prestigeyachtsales.net and truenorth.yachts. ■