By John K. Fulweiler
When I was scanning the docket entries from a recent lawsuit involving a crew member's claim for unpaid wages in connection with a racing syndicate preparing for the America's Cup, it reminded me of that line from Dr. Seuss about how business has got to grow, "regardless of crummies in tummies, you know!" Somehow those rhymes neatly capture how clinically businesses can operate and I get the impression America's Cup racing syndicates aren't much different. Anyway, the lawsuit raises some interesting issues about crew members and unpaid wage claims worthy of luffing up and considering.
Back in 1898, the Supreme Court stated that as long "as a plank of the ship remains, the sailor is entitled, against all other persons, to the proceeds as a security for his wages." More recently, a federal statute affords a crew member a preferred maritime lien for wages and there's a separate federal statute allowing crew to collect a penalty in certain circumstances when wages aren't paid. Even a wage lien arising after the recording of a preferred ship's mortgage typically wins priority. The bottom line is, feel comfortable telling your boating colleagues that a crew member's wage lien is accorded sacred status in the maritime law.
Federal courts have jurisdiction to resolve crew member's wage claims. In broad speak, the word crew member includes a wide range of workers whose work on a vessel on navigable waters contributes to its functioning, its mission or its operation.  (They're plenty of legal battles waged over who is and who isn't a crew member such that you should always speak to your admiralty attorney to understand yours or someone else's status.)
A crew member, and now we're getting out of the Bay and into choppy ocean waters, has both an in personam claim as well as an in rem claim for unpaid wages. Huh? What I mean is that the crew member can typically sue the vessel (in rem), its owner (in personam) or both entities. That the vessel can be sued and be held responsible and ultimately sold to satisfy the wage lien is a really unique characteristic of maritime law.  In this America's Cup lawsuit, it appears the plaintiff is using the admiralty law to arrest and seize a vessel in order to foreclose on his maritime lien – something he could only do in federal court as state courts do not have the authority to hear in rem claims. (What'll likely happen is that the vessel will be released from its arrest once the owner posts security with the court to stand in place of the vessel.)
For the yacht owner, it's important to remember that the crew you hired is rendering services which likely give rise to a maritime lien. That maritime lien simply springs into existence and the crew member doesn't typically have to file anything in order to lien your vessel. For the crew member, the takeaway is that while you, indeed, have a preferred maritime lien for wages, it's not infallible. For instance, allowing time to pass without promptly seeking to act on your claim can prejudice your rights.  Contractual terms whereby you've given up your right to lien the vessel may also prove enforceable so as to extinguish your maritime lien.
I haven't spent the time to develop an opinion on how this America's Cup lawsuit will resolve or who should win. What I do know is that in skimming some of the plaintiff's filings in support of his claim it's pretty clear to me being on a syndicate preparing to race at the America's Cup level rivals any professional sport. It's serious business, it appears, leaving me to pine for the days where preparation for such endeavors seemed to consist of new Top-Siders and a strip of zinc oxide on the nose!
This article is provided for your general information, is not legal opinion and should not be relied upon. Always seek legal counsel to understand your rights and remedies.
Underway and making way.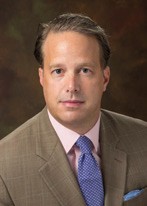 Admiralty attorney John K. Fulweiler, Esq. practices maritime law on the East and Gulf Coasts. As a former partner of a Manhattan maritime firm, John now helms his own practice located in Newport, Rhode Island where he helps individuals and businesses navigate the choppy waters of the maritime law. John can be reached anytime at 1-800-383-MAYDAY (6293) or via e-mail at john@fulweilerlaw.com.