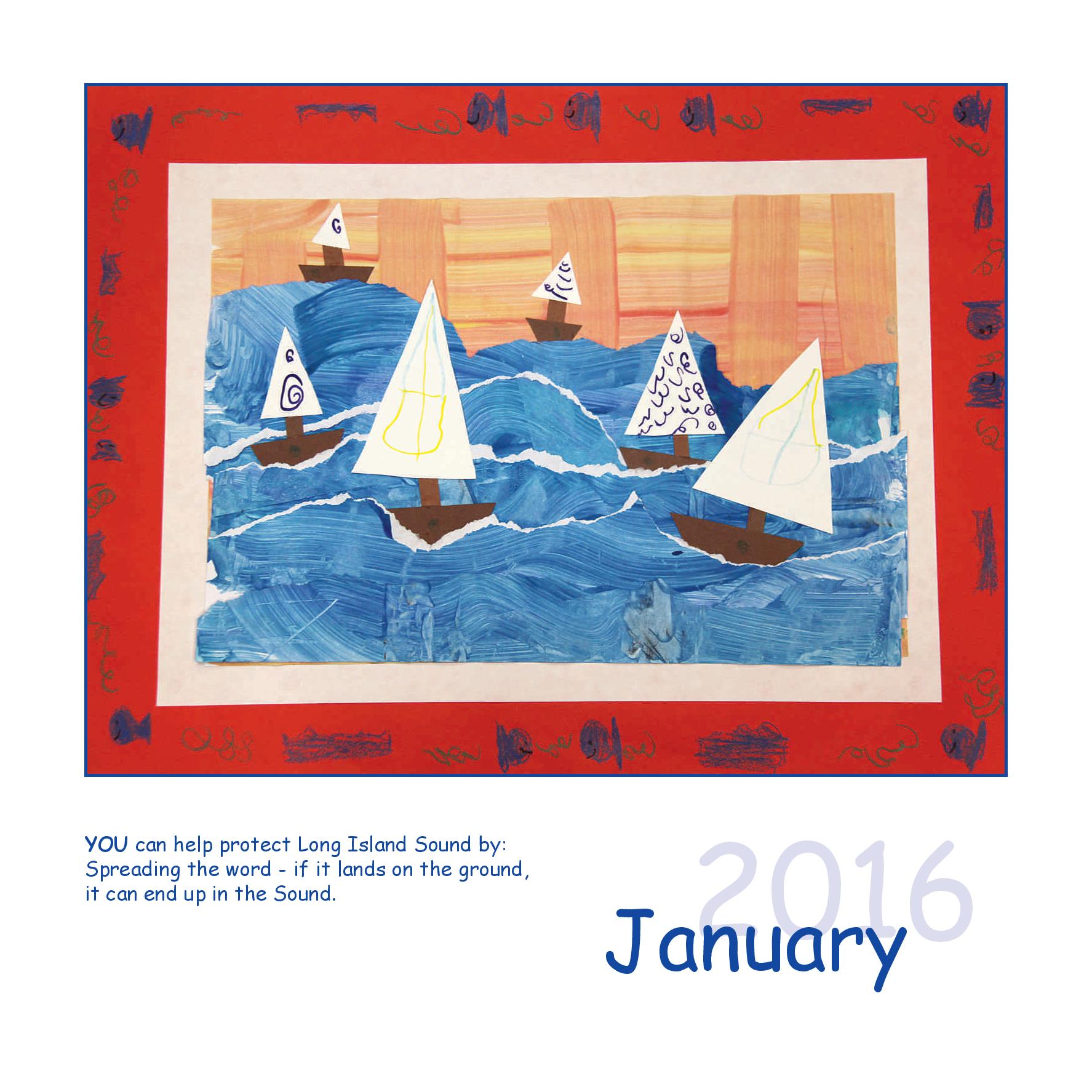 New England Science & Sailing Foundation (NESS) in Stonington, CT is looking for young artists to participate in a drawing contest for a calendar entitled "Long Island Sound and Its Watershed: What It Means to Me." NESS is working closely with the Long Island Sound Foundation, which has overseen the contest for the past 19 years, to assist them in the transition of the drawing contest program. "We are looking forward to overseeing the drawing contest," said NESS's Executive Director Cindy Nickerson. "It's a wonderfully creative way for students to learn about Long Island Sound, marine science, and the environment."
The 2016 Long Island Sound drawing contest is open to all Connecticut students currently in grades K-6. Participating classes and schools are asked to select one drawing per eligible grade to submit for judging and mail them to NESS at 70 & 72 Water Street, PO Box 733, Stonington, CT 06378, no later than Friday, April 8. Individual children may submit a drawing on their own if their class or school is not participating.
A nationally recognized and award-winning non-profit ocean adventure organization, NESS provides students of all ages with year-round programming that includes marine science, sailing and adventure sports. NESS courses support teachers' STEM (science, technology, engineering, art and math) curricula with a unique combination of on-the-water and in-the-classroom lessons intended to spark curiosity, enhance learning, and encourage students to step out of their comfort zones. For more information, visit nessf.org/schools/2016LIScalendar.