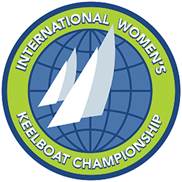 PORTSMOUTH, R.I. (January 8, 2016) – The International Women's Keelboat Championship (IWKC) returns! The revitalized US Sailing Championship, with a new and exciting approach, is aimed at maximizing opportunities for women sailors to participate in high caliber regattas against top international sailors.
The American Yacht Club in Rye, N.Y. will host the new IWKC in J/70 class sailboats on August 14-20, 2016. With the goal of attracting more international teams, the championship will rotate each year to venues within, and outside the U.S.
More than ever, this championship will offer women keelboat and offshore sailors high quality racing on the international stage. Twenty-four teams will be selected through an application process. Half the teams selected will represent North American countries and half will represent countries from around the world.
To ensure a fast and competitive racing format, additional changes have been made to speed up the action. The format consists of fleet racing with a "team racing" twist, featuring two flights of six boats each with teams rotating after every two races. Each team will race an equal number of races against the others. Races will be approximately 15 minutes in duration. Host clubs will ensure quick rotations and on-the-water judging, in addition to an improved viewing experience for spectators.
The International Women's Keelboat Championship was inaugurated in 1985 through the efforts of US Sailing's Women's Championship Committee. The event became one of the premier women's sailing event in the U.S. and worldwide. The Ida Lewis Yacht Club in Newport, R.I. became host for the event and hosted the championship until 2001, before it moved around the country to different venues.
The trophy is named for Bengt Julin, an international judge and strong supporter of women's sailing. Julin presented the very first trophy to Betsy Alison and retired the original to her after she had won it three times consecutively. Alison had an unbroken winning streak competing against teams from a dozen or more nations from 1991 through 1997. In 2007, Sally Barkow matched Alison by winning the championship for the third time. An impressive list of former champions includes Cory Sertl, Anna Tunnicliffe, Jody Starck, and J.J. Fetter. Sertl won the most recent International Women's Keelboat Championship in 2011 at the Rochester Yacht Club (N.Y.).
Learn more about the International Women's Keelboat Championship.