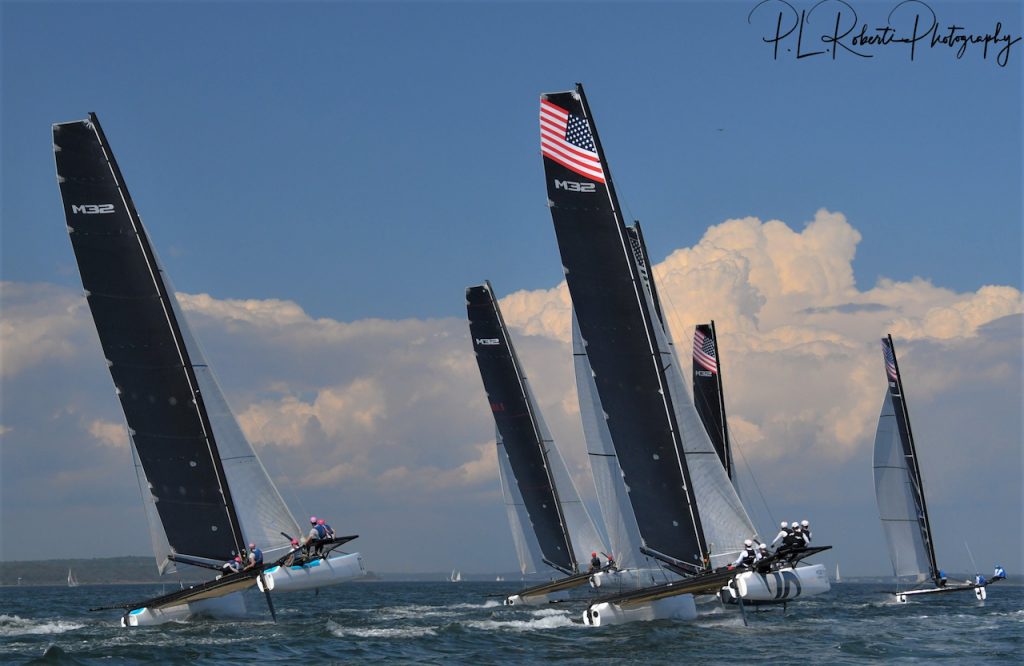 Report and photos by Paul L. Roberti
Despite what is going on in the world with COVID-19, the M32 catamaran fleet in Newport, RI has been able to consistently race this summer because of the formatting of the regattas, which are collectively organized by the fleet.
Designed to provide fun and competitive year-round racing for M32 owners and crews, the M32 Series North America comprises events in Newport, Miami, FL, and Chicago, IL. The most recent Midtown Cup Series regatta was sailed just south of Gould Island and the Jamestown Bridge on August 22 & 23, with eight teams competing. With winds blowing from the south at 15 knots the sailing was fast and furious, and one team had to return to shore after damaging their boat in a collision with the committee boat at the end of the first race. The Midtown Cup 2020 wraps up in Newport this month.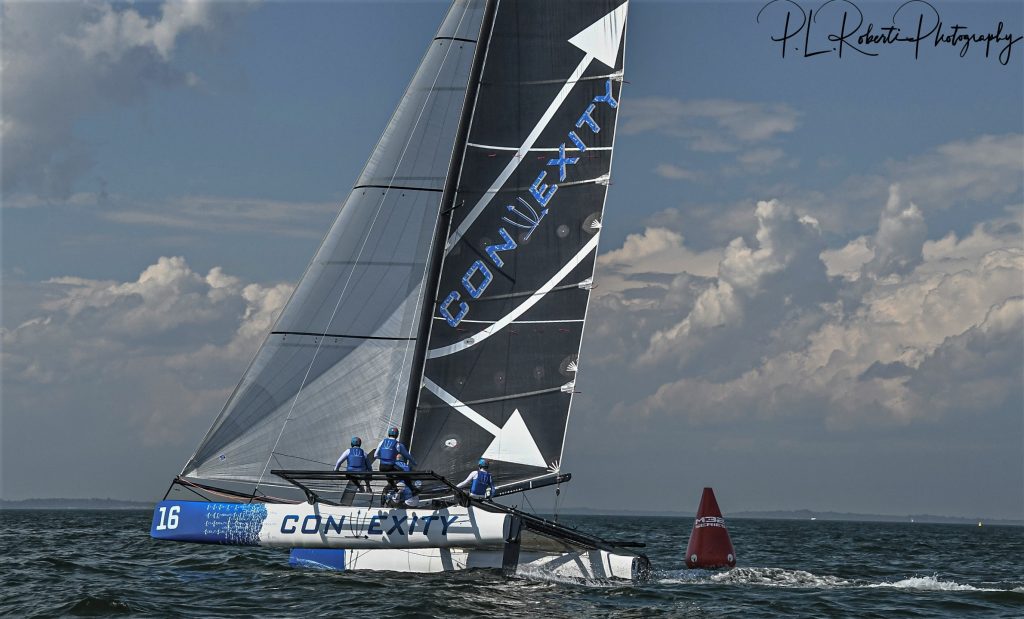 Midtown Cup 2020 Leaderboard (as of August 23)
1. Argo Jason Carroll 27 points
2. Surge Ryan McKillen 26
3. Midtown Larry Phillips 26
4. TUUCI/Skiff Sailing/Gorilla Rigging Beil/Rhyne 21
5. Rule #1 Jerry Kirby 19
6. Young American Carina Becker 17
7. Convexity Don Wilson 15
8. Yonder Racing Doug Newhouse 13
9. Catapult Joel Ronning 12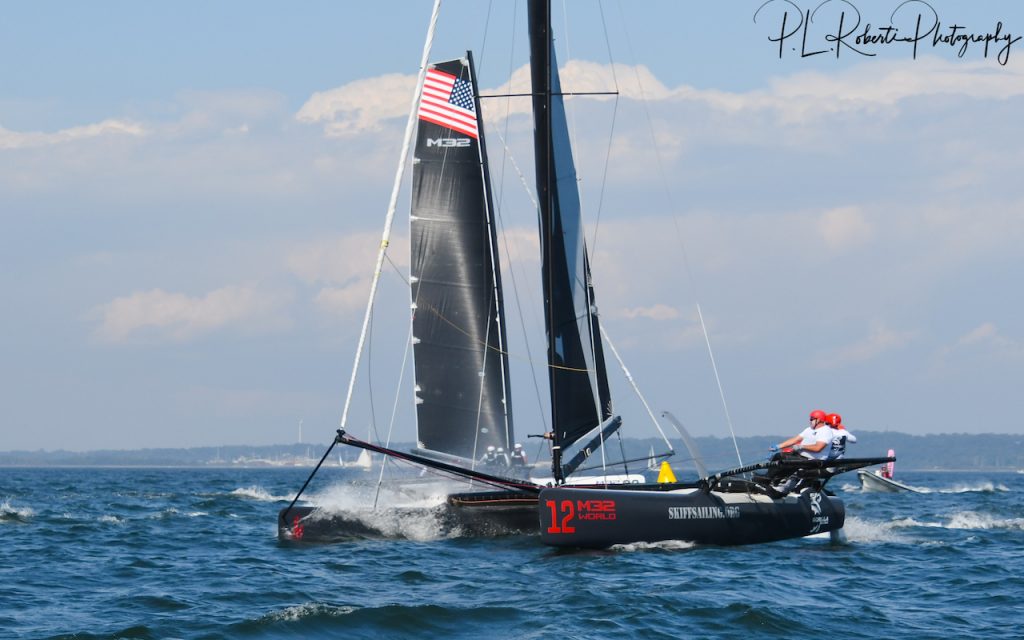 For more information about this very exciting class (and to join the fun with the M32 Demo Boat!), contact M32 USA Builder Representative Dave Doucett at 413-364-0067 or dave.doucett@astonharald.com, or log onto m32world.com/north-america-series/. ■