Boathouse 2021 Edition
If nothing else, this most unwelcome year has shown that quality family time is more important than ever, especially if that time is spent on the water. After a conversation on the subject of "What's inside the boathouse of your dreams?" Ben and Zep selected the exquisite small craft showcased in this Gift Guide because finding any of them under the tree would delight kids of every age; each promises countless hours of family fun; and they (mostly) operate silently, efficiently and environmentally responsibly. (Zep is contemplating possibilities for a Ford Coyote V-8 with Hilborn Fuel Injection in a 22-foot Gar Wood Speedster…)
Our crew wishes everyone in The WindCheck Community a happy and healthy holiday season, and abundance in the days ahead.
---
Beau Lake Tahoe 14 Electric Runabout

Inspired by vintage lake runabouts and proudly designed and crafted in Canada, the Tahoe 14 Electric Runabout from Beau Lake is a very stylish 14-footer. Propulsion is provided by the Cruise 2.0FP and 24-3500 Lithium smart battery from Torqeedo, the German leader in marine electric propulsion systems.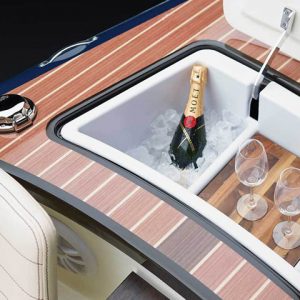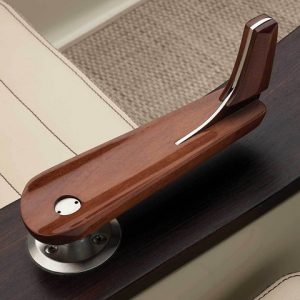 With an overall weight of 450 pounds, the Tahoe 14 has a fiberglass tunnel hull and its inlaid mahogany veneer deck is protected by a proprietary epoxy and polyurethane coating for extended wear. Luxury details include a hand-carved mahogany tiller, marine grade upholstered seats, a removable two-compartment cooler and charcuterie board, and mirror polished stainless steel castings and hardware. Self-draining construction means covering the boat is optional, but recommended for extended life.
With a hull draft of five inches and a propeller draft of sixteen, the Tahoe 14 is ready to cruise your favorite lake gracefully and silently. To learn more, log onto beaulake.com.
---
F101 Foiling Trimaran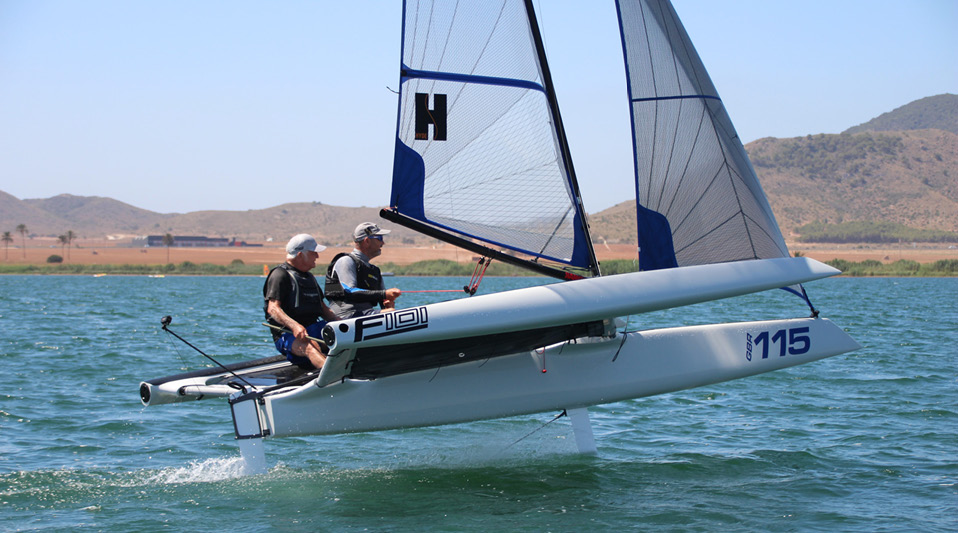 Aimed specifically at those sailors that, for whatever reason, thought foiling was too difficult to master, the F101 provides a progressive pathway from beginner to Olympian. With a feathery all-up weight of 75 kg and powered by a 9.0 square meter main and 5.5 square meter gennaker, this trimaran was designed as a singlehander. With a target crew weight range from 60 to 150 kilos, however, you can take the kids for a glide.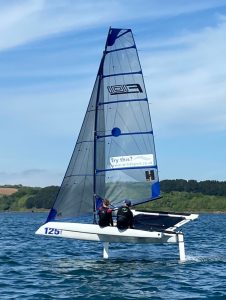 The F101 will take off in seven knots of breeze, with a boat speed range from ten to twenty-five. Available packages include an F101 with a Code Zero, F101 with a self-tacking blade jib, and F101 with Code Zero and self-tacking blade jib. To secure yours, visit parallel45marine.com/f101-foiling-trimaran/
---
IZIBoat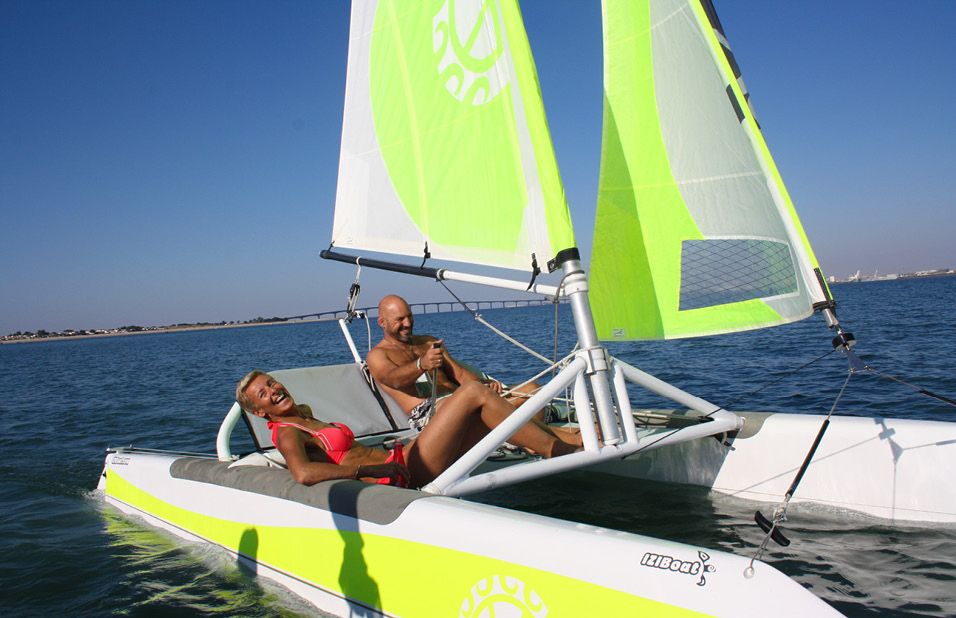 While living in the South Pacific, François Tissier, a sailor, windsurfing champion and self-taught architect, envisioned sailing from island to island in a hybrid boat with the stability of a catamaran, the ease of transport of a windsurfer, and the steering of a car. His revolutionary creation, IZIBoat®, is a small lightweight (152 kg) catamaran that can be towed with a bicycle and assembled in fifteen minutes. All controls are easily reached from the comfort of the driver's seat, and steering is a piece of cake with the easy-to-use joystick. Launching is also very simple, thanks to the boat's removable wheels.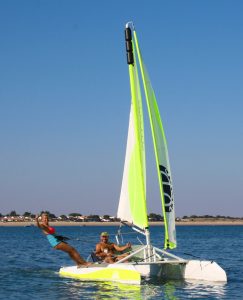 With an exceptionally stable platform, IZIBoat® allows anyone to experience the thrill of sailing, whatever your age or physical ability, with up to four people on board. Perfect for families with children, sailors of all ages and those with limited mobility, IZIBoat offers affordable sailing fun for all. Check it out at iziboat.com.
---
RS Electric Boats Pulse58 Rigid Inflatable Boat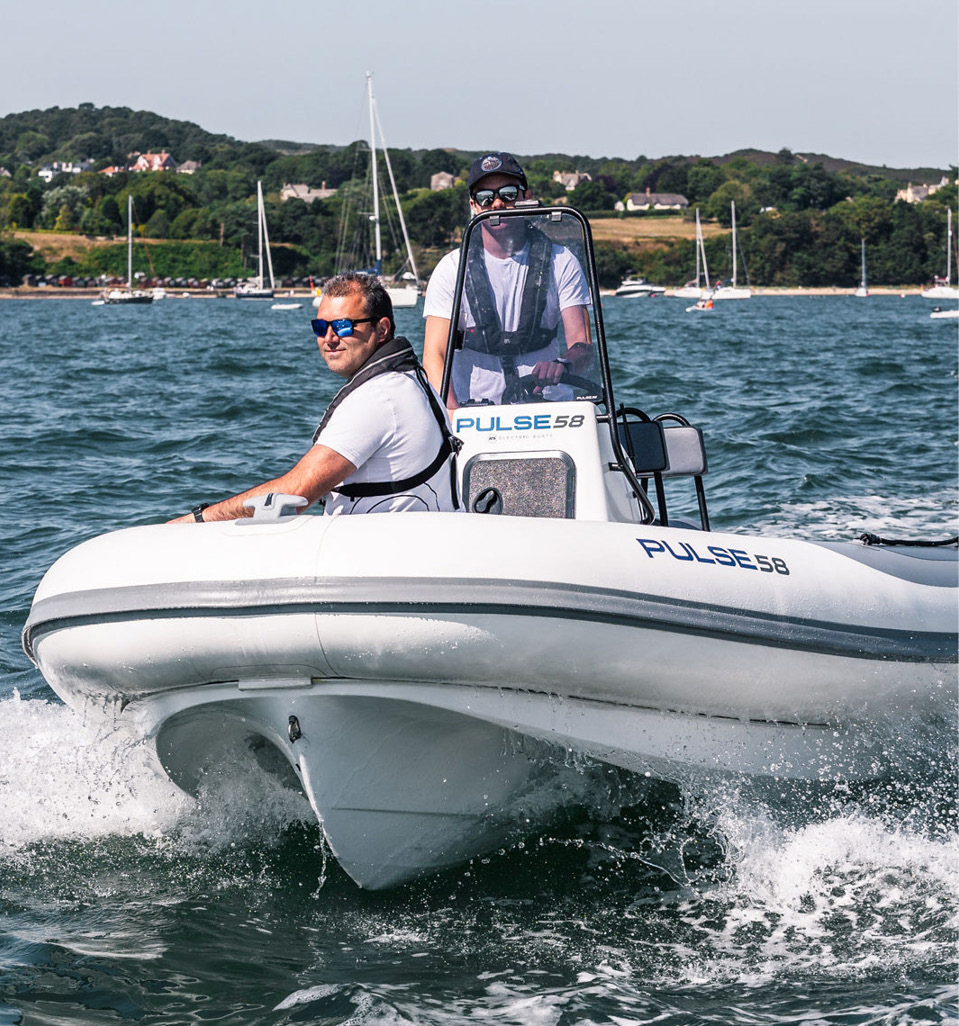 Blending proven automotive electronic technology and an extremely efficient electric drive-optimized hull form, the RS Electric Boats Pulse58 boasts the highest level of sustainable construction of any boat in its sector. Built in the UK by the sister brand of sailboat manufacturer RS Sailing, this 5.8 meter RIB has a 57Kwh battery bank mounted low in the tunnel hull to lower the center of gravity. Twin motors deliver up to 104v to an integral retractable drive unit.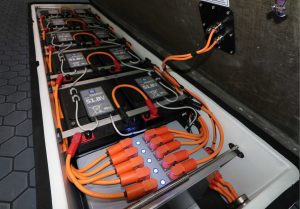 The electronic management system controls all aspects of the drive, motor control and battery conditioning and also controls the electric drive tilt mechanism that lifts the RAD drive into the transom in shallow water. Coaching, leisure, and yacht tender configurations are available. For more information, visit rselectricboats.com.
---
Lift eFoil Electric Hydrofoil Surfboard
Using an advanced lithium-ion battery, a silent electric motor, an all-carbon-fiber hydrofoil and the latest in wireless communication, the Lift eFoil offers an experience that's a mix of surfing, flying, and deep-powder snowboarding.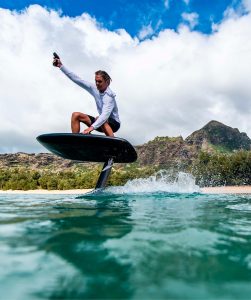 With its handheld Bluetooth remote control, the eFoil lets you ride for over an hour at 25 mph on a two-hour charge. Four board sizes (4'4 Pro, 5'0 Sport, 5'6 Cruiser and 6'2 Explorer) accommodate riders of all sizes and inclinations. Learn more at liftfoils.com/efoil/
---
iFLY15 Foiling Sport Catamaran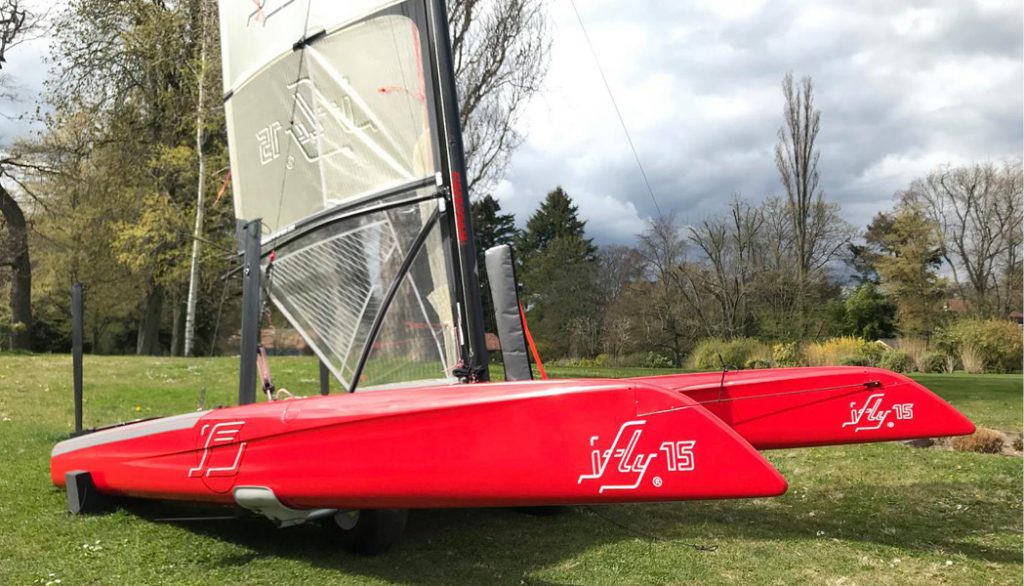 Weighing less than 90 kilos and equipped with state of the art hydrofoils, the iFLY15 is the flying catamaran for sailors who love high speed sailing. Airborne in winds as low as six knots and capable of boat speeds over thirty, IFLY15 offers freedom to fly alone or with your favorite co-pilot.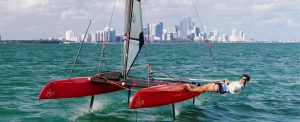 Dinghy or catamaran sailors with average skills and some trapeze experience can safely foil with the iFLY15 in just a few hours. The four T-Foils do not have to be operated while sailing, which ensures safe foiling even in strong winds and rough seas. Clear for takeoff at iflysail.com.
---
Three Brothers Boards 14' Double Up Paddleboard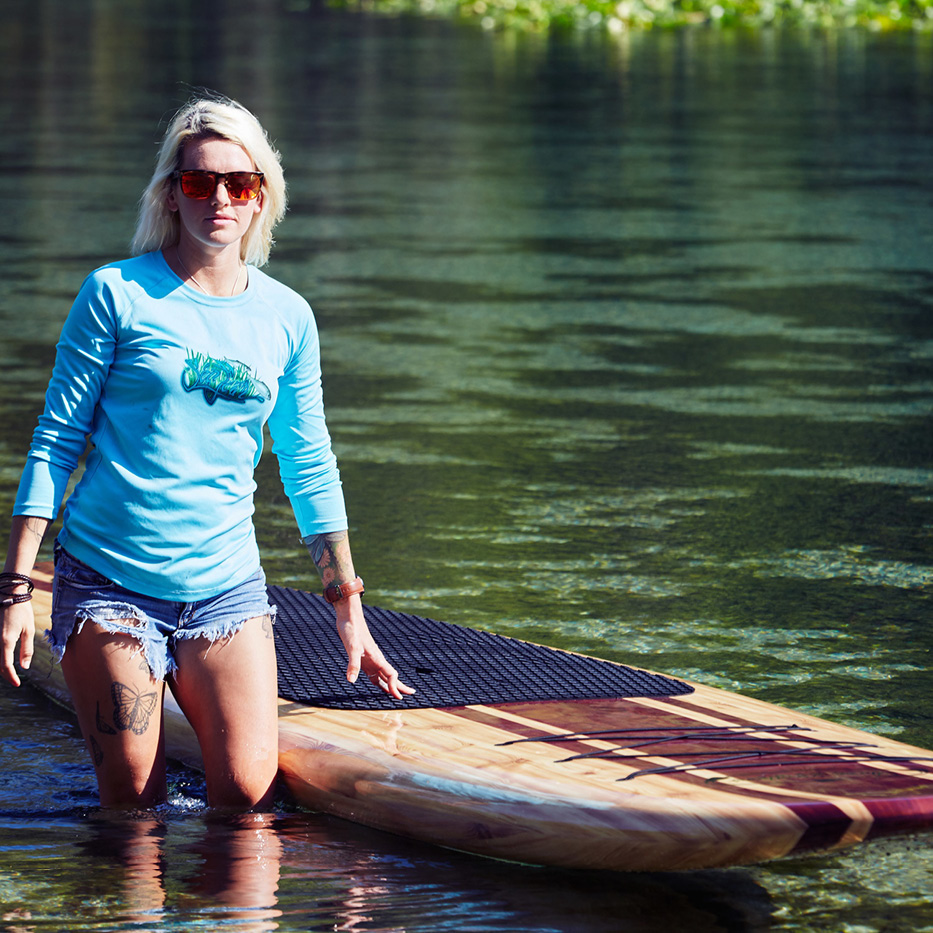 Offering ultimate stability and the versatility to ride in the surf with three people, and on flat water with up to four, the Three Brothers Boards 14′ Double Up is the perfect family paddleboard. At three feet wide and six inches thick, the Double Up glides as smooth a race board with just one paddler, or with everyone paddling.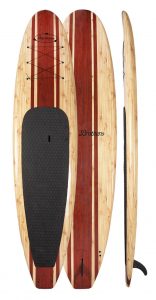 The Double Up will easily hold over 600 pounds without losing any stability or comfort. And at only 42 pounds it's easy for one person to carry. So pack the cooler, camping gear and fishing tackle, and go family exploring on this very cool expedition board! To learn more, log onto threebrothersboards.com/double-up/.
---
Gar Wood Custom Boats Speedster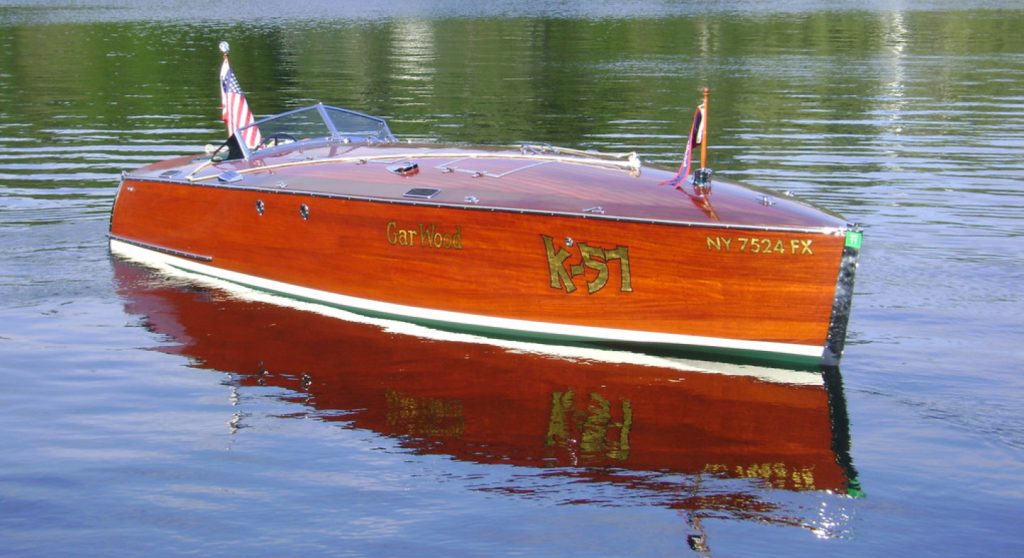 If you're lucky enough to get behind the wheel of a Gar Wood Speedster, you'll recapture the feeling established by the legendary racers of the 1920s and '30s, when Gar Wood boats left all competition in their wake and won the coveted Harmsworth Trophy year after year.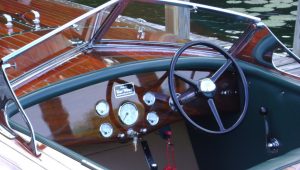 Available as a 22- or 27-footer, the Speedster is the embodiment of performance, excitement and fun. Proudly built in Brant Lake, New York by the renowned Turcotte brothers, today's Gar Wood mahogany watercraft (including Runabouts and Streamliners up to 40 feet with triple cockpits) are as thrilling to drive as they are to behold. If you're ready to live the legend, visit garwoodcustomboats.com/speedsters.html.