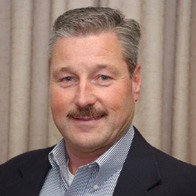 As of August, Brewer Yacht Sales (BYS) is now a preferred partner of Safe Harbor Marinas. Recently acquired by longtime BYS broker Hal Slater (pictured), BYS will continue to operate at key Safe Harbor locations and will maintain its close relationship with Safe Harbor's Brewer brand.
Slater acquired the Brewer Yacht Sales from Brewer Yacht Yards with the goal of continuing the Brewer tradition of honesty, integrity, and respect. Although Brewer Yacht Sales is now an independent entity, it is dedicated to continuing business as usual with the Brewer team and providing professional, knowledgeable guidance as clients pursue their dreams of being on the water. Brewer Yacht Sales will continue to have offices at the ten present locations at Brewer/Safe Harbor Marinas in Connecticut, Rhode Island, Massachusetts and New York, with plans to expand the locations from Maine to Florida and nationally to serve their client base as a preferred business partner of Safe Harbor Marinas.
"I believe that a separate and independent Brewer Yacht Sales was the best option going for everyone involved," said Jack Brewer, Founder of Brewer Yacht Yards. "Yacht sales is not the primary business of Safe Harbor Marinas. However, it was important to Safe Harbor and Brewer that the exceptional relationship between the boat owner, marina, and brokerage be maintained. A separately owned and independent sales company staffed by the same personnel will do just that."
"We could not have aligned ourselves with a better yacht brokerage partner than the current staff at Brewer Yacht Sales," said Rives Potts, Chief Operating Officer of Safe Harbor Marinas. "When Hal Slater stepped forward with a proposal to acquire the Brewer Yacht Sales brand we knew it fit our direction. Hal has a passion for this business; he has been a top producer of brokerage sales over the years."
Jackie Joslyn has been named Chief Financial Officer of the company. "Jackie's experience and knowledge of the yacht brokerage industry will also help guide many of our marketing efforts," Brewer stated. For more information, call 860-399-6213 or visit breweryacht.com.