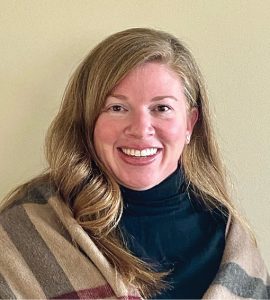 Our friends at Clean Ocean Access (COA), a Middletown, RI-based non-profit organization with the vision of a clean, healthy ocean that is accessible to all, have appointed Pamela Cook as their new Executive Director.
With a long history in the non-profit world of education, Pam has over twenty years of advancement, enrollment, and communications experience in private schools in Massachusetts. She, her husband and their four children have greatly enjoyed all the natural resources of Aquidneck Island for many years. Her dedication, positive attitude, vibrant personality, and ability to connect with everyone she meets will allow her to foster COA's mission across Aquidneck and Conanicut Islands and beyond.
"I am honored to lead Clean Ocean Access as the next Executive Director," says Pam. "The dedicated staff and board have built a strong foundation and COA is poised for tremendous growth, opportunity, and success. I am excited to build on this momentum and carry the organization to the next level while advancing our mission."
Pam will base her leadership around fulfilling the goals of COA's Strategic Plan, including a commitment to diversity, equity, and inclusion, science-driven programming, and supporting the needs of the community. She is well positioned to support COA's growth as a leader in protecting and preserving coastal environmental health with input from our engaged, informed community.
Dave McLaughlin, the co-founder of COA as an initial grassroots organization and founding Executive Director as a nonprofit, will be moving to a new position of Program Director.
"We hope that you all are as excited as we are to welcome Pam to lead our organization," said COA Board President Ben Tuff. "On behalf of the entire Board of Directors, we are thrilled to have in place a three-year Strategic Plan, a newly hired Executive Director, and an amazing and talented staff. Together, we are ready to take greater strides and bolder steps to improve ocean health."
Pam Cook can be reached at (401) 314-0548 or pam.cook@cleanoceanaccess.org. ■