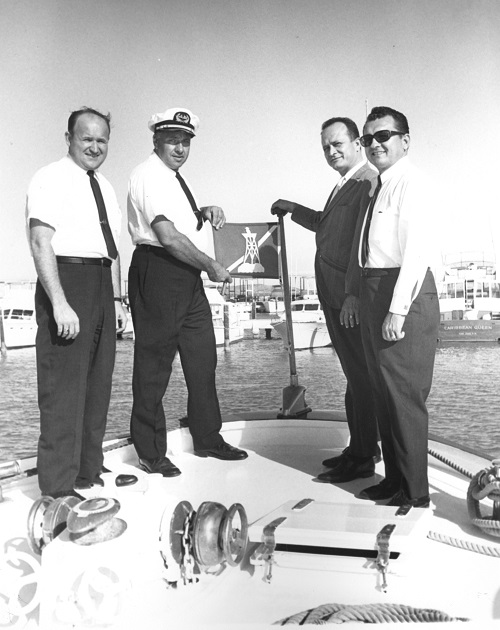 In 1966, boaters could buy a new mid-sized cruiser for about $7,000, outboard engines had just surpassed 100 horsepower, and recreational boating was growing on a large scale across America. It was also in '66 that the nation's largest recreational boating group, Boat Owners Association of The United States (BoatUS), got its start thanks to Founder Richard Schwartz, who saw a need to make recreational boaters' lives better. His vision of offering representation, improving safety, providing quality services at competitive prices and saving boaters money was all rolled up into the "service, savings and representation" motto that remains at the core of the organization today.
The Boat Owners Association of The United States is celebrating 50 years of offering competitive boat insurance coverage, providing quality services, and advocating for safer boating and cleaner waters.   ©BoatUS.com
"BoatUS has always been there for boaters and always will be," said BoatUS President Margaret Podlich. "Whether it's helping boaters have a safe day on the water, ensuring that boating taxes go to boating programs, offering competitive boat insurance coverage, or having the largest on water towing fleet in the nation, BoatUS is proudly the single source of exceptional service and savings. We're steadfast in our commitment to protect boaters and their rights, making boating safer, more affordable and accessible."
Headquartered in Alexandria, VA BoatUS is the nation's largest organization of recreational boaters with over a half million members. The BoatUS Insurance Program provides specialized coverage for boat owners, and TowBoatUS is the nation's largest on-water towing fleet, with more than 600 towboats and 300 locations. The non-profit BoatUS Foundation for Boating Safety and Clean Water helps keep boaters safe and our waters clean for future generations.
BoatUS is celebrating its golden anniversary in 2016 with a series of special member events and coverage in its flagship publication, BoatUS Magazine, and other programs. For more information, visit BoatUS.com.