Let me start this column by admitting that I was not the perfect sailing parent, making my share of mistakes along the way. However, I think I've observed the right and wrong ways to rear a capable young sailor.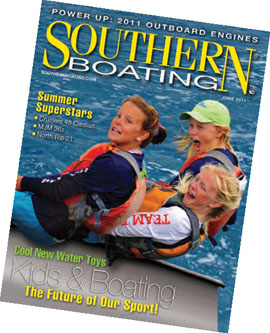 Certainly no sailing parent sets out to be a bad one, but sometimes "the road to hell is paved with good intentions."
Rather then run the gamut of sailors, I will limit this column to the world of beginning sailors who often sail the Optimist.
Many young sailors have their first experience with the sport as part of a junior sailing program at a yacht club or public sailing program. This is the most critical step in introducing young people to the sport, and often results in the biggest loss of future generations. Does your program begin with 20 first year sailors, shrink to 12 in their second year and 8 by the third? There must be a reason for it. I don't place all the blame on parents, by a long shot, but they can be a contributor.
Let me lay out some guidelines for proper sailing parenting.
Read this paragraph
"The Mission of the Junior Sailing Association of Long Island Sound is to support junior sailors at member programs and to encourage them to experience the joy of sailing and learn about and appreciate the complexities of the marine environment."
The JSA promotes ethical behavior among its sailors and encourages the teaching of life-long lessons which seek to build character, foster teamwork and strengthen respect for self and others.
Through its programs and policies, the JSA seeks to support both serious competitors and recreational sailors at all levels of skill and to encourage their sailing in local waters and beyond."
This is the mission statement of the JSA of LIS and should be the guiding force for parents at all stages of your child's career.
Note the words "life-long lessons" and "support competitive and recreational sailors at all levels of skill." Every child is not born to go to the Olympics or sail in the America's
Cup, but every child can grow up and sail until they are 90. How many do you know playing football or basketball at that age?
Expose your child at an early age
If possible, take your child for a sail on the family boat or with friends before joining a sailing program. This will make them comfortable with the water before the natural competitiveness of a junior program sets in.
Support but do not do
If your child decides they want to race, notice I said if they choose, not because of their instructor or under self-imposed duress because Mom or Dad sails, take them to regattas. Once there, leave them alone. Do not rig and launch their boat. They are capable of doing it themselves, or will find a friend or instructor to help if need be.
Be a parent not a cheerleader
If you do not attend a regatta, make sure your first question is "did you have fun today?" How they did is not important and they will tell you anyway, but how you approach the topic is critical to how your novice sailor reacts.
Now here is a radical idea. Don't go out and watch your child race. The Storck family from Centerport Yacht Club was named by Scuttlebutt readers as the Sailing Family of the Year. They've had pretty good success with their own children — three of them have been Collegiate All-Americans and the fourth is on his way. Their number two son, Eric, is going to the Olympics in Weymouth this summer as skipper of the U.S. 49er team. Most importantly every one of their kids is polite and a great role model to younger kids. How did they achieve such success? One way was to sail as a family at a very early age. Son Ian was aboard Jonrob for his first victory at the age of 2 months. They continue to sail together and father John, by his own admission has gone from helmsman, to tactician, to trimmer and now to bill payer. But it was the way they helped their kids in their Opti career that was unique. John and/or his wife Colette would drive their kids to events around the world, but once there, spent the day touring the local town, never once going out to watch their child race.
What if my child does not want to be a racer?
Oh my God! The embarrassment! Little Johnny or Mary will not clean up all the silver on the Sound this summer. Get a life. Does that really matter? The important thing is that your child becomes a sailor for life, and has a chance to experience those life-long lessons the JSA Mission Statement refers to. If they grow up and charter a boat for a family vacation, you have done your job.
Let the instructors instruct
This may be one of the most important steps in being a good sailing parent. The instructor has been hired because of his or her expertise in sailing and working with children. Let them do their job without a lot of free advice. This is not to say all instructors are perfect, but if you have a problem, go to the chairman of the junior committee. I have seen instances where parents have blasted an instructor in front of the kids. Besides undermining the instructor, you have now become an embarrassment to your own child.
I could go on, but my space is running out. Any parent who introduces their child to the sport we love wants them to succeed. Remember that success is not measured by silverware but a look on your child's face that matches the ones in the photo on page 78. If ever a picture was worth a thousand words…