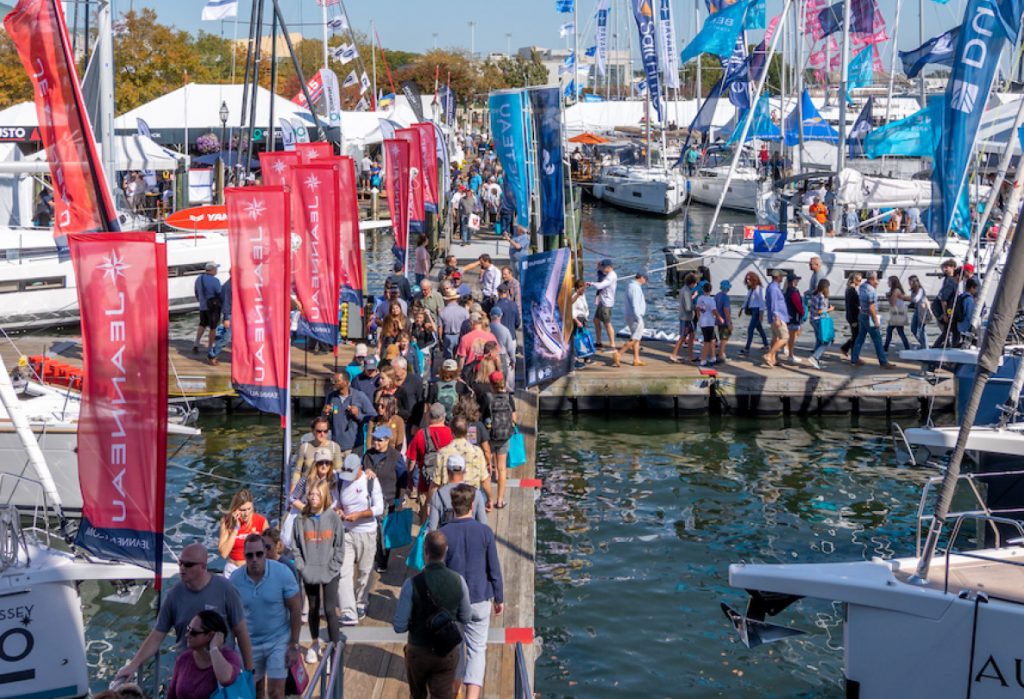 Sailors from the U.S. and around the world will gather in historic Annapolis, MD from October 12 through 15 for the Annapolis Sailboat Show. An October tradition, the quaint Annapolis harbor transforms in a spectacular way to accommodate new and premiering boats from some of the world's leading sailboat manufacturers.
This year alone, 130 sailboat models and 480 exhibitors including sailmakers, manufacturers, boating clubs, charter companies, and accessory and equipment providers will pull out all the stops to showcase their products and services to an anticipated crowd of seasoned sailors and beginners alike.
Cruisers living the dream will once again make the fall show their temporary anchorage as they display their floating homes for attendees to climb aboard and chat with their loyal followers about their cruising experiences at the Cruisers Creating Content booth.
Top educational courses like the nationally recognized Cruisers University returns for those considering a long-distance voyage or Take the Wheel and First Sail Workshop to help newly minted sailors learn the basics. For those looking to experience the sailing lifestyle without the effort, Vacation Basin will be chock full of charter companies displaying a few of their monohull and multihull charter boats and ready to answer questions and book vacations.
Tickets are available for advance purchase on the Annapolis Boat Shows website. For those looking to enhance their visit, LaVictoire Finance will host the VIP Experience at both the Annapolis Sailboat Show and the preceding Annapolis Powerboat Show (October 5-8). For more information, visit AnnapolisBoatShows.com. ■