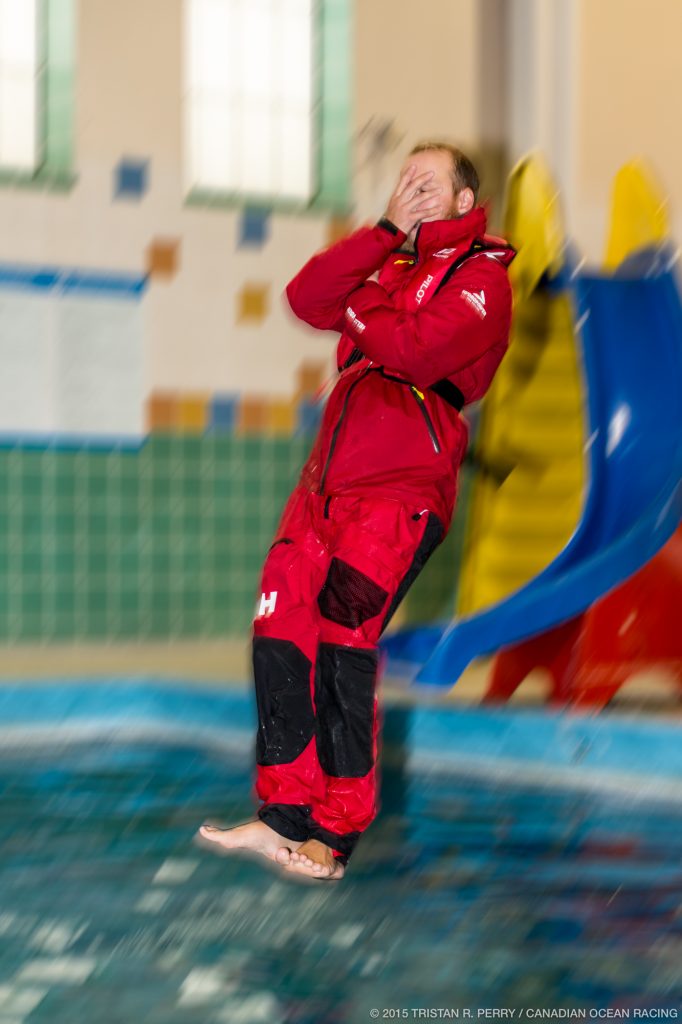 Our friends at Ocean Racers and North Cove Sailing have teamed up to present an exclusive offering of Sea Survival.ca's Offshore Sea Survival course in the heart of New York City, on Saturday, October 19 and Sunday, October 20.
This course comprises two full days of heavy weather seamanship, ocean safety and best practices for cruisers and offshore racers. The training includes two hours of demonstrations and wet drills in a pool with a life raft. Participants receive a World Sailing certificate of competence required for offshore racing, which is valid for five years.
Spaces are limited to 20 participants, so early registration is strongly encouraged. More details about the course curriculum can be found at https://seasurvival.ca/seminar-info.html.
Agenda
Saturday, October 19:
9:30 AM Classroom start
12:30 1 hour lunch break (not included)
5:00 PM Classroom end
6:00-8:00 PM Pool Life Raft session @ Stuyvesant High School
Sunday, October 20:
9:00 AM Classroom start
12:30 lunch break (not included)
5:00 PM Classroom end
Curriculum highlights
-Introduction: Causes of Marine Emergencies & Anatomy of an Accident
-Principles of Survival
-Personal Lifesaving Appliances
-Rough and Severe Weather Strategies
-Vessel Emergencies and Strategies
-Abandoning Ship (Life rafts) & Life-saving Actions
-Use of Pyrotechnics
-Search and Rescue
-Fire Prevention & Fire Fighting
-Emergency Communications
-First Aid and Early Management of Injury or Illness
-Weather
-The duty of care
About the instructor
Eric Hill is a former search and rescue aviator and offshore training skipper for the Canadian Navy and one of North America's first Yachtmaster instructors. His hands-on, small group safety at sea seminar has been changing the safety standards on the high seas for more than a decade, and it is recognized by sailing authorities around the world.
North Cove Sailing is located at 300 Vesey Street in New York City. For more information, visit http://northcovesailing.com.
Co-founded by Meg Reilly and Morgen Watson in 2015, Ocean Racers is a crew of ambitious, fun-loving sailors with professional experience and passion for ocean sailing. With experience in sail training and racing, Ocean Racers provides a gateway into the world of offshore sailing and adventure. You'll find more information about the abundant opportunities offered by Ocean Racers at http://oceanracers.net.
To learn more about Sea Survival.ca, log onto https://seasurvival.ca/index.html.