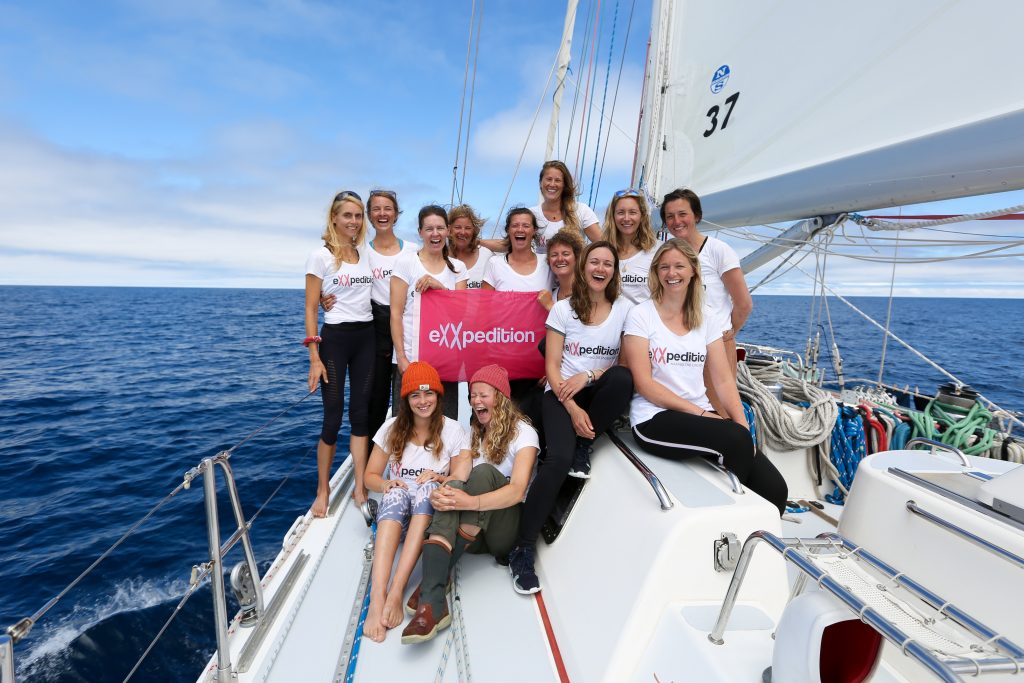 Our friends at 11th Hour Racing are proudly continuing their support of eXXpedition with a grant that will fund the organization's next set of voyages, eXXpedition Round the World 2019-2021. This all-female pioneering ocean sailing expedition will circumnavigate the globe, raising awareness of and explore solutions to, the devastating environmental and health impacts of single-use plastics and toxic substances in the world's oceans.
"eXXpedition has proven to be a powerful force for change, empowering hundreds of women who have participated in its voyages," noted Michelle Carnevale, Grant Program Director, 11th Hour Racing. "These voyages create a strong community of changemakers and leaders working to stop plastic pollution at the source with new, unseen solutions."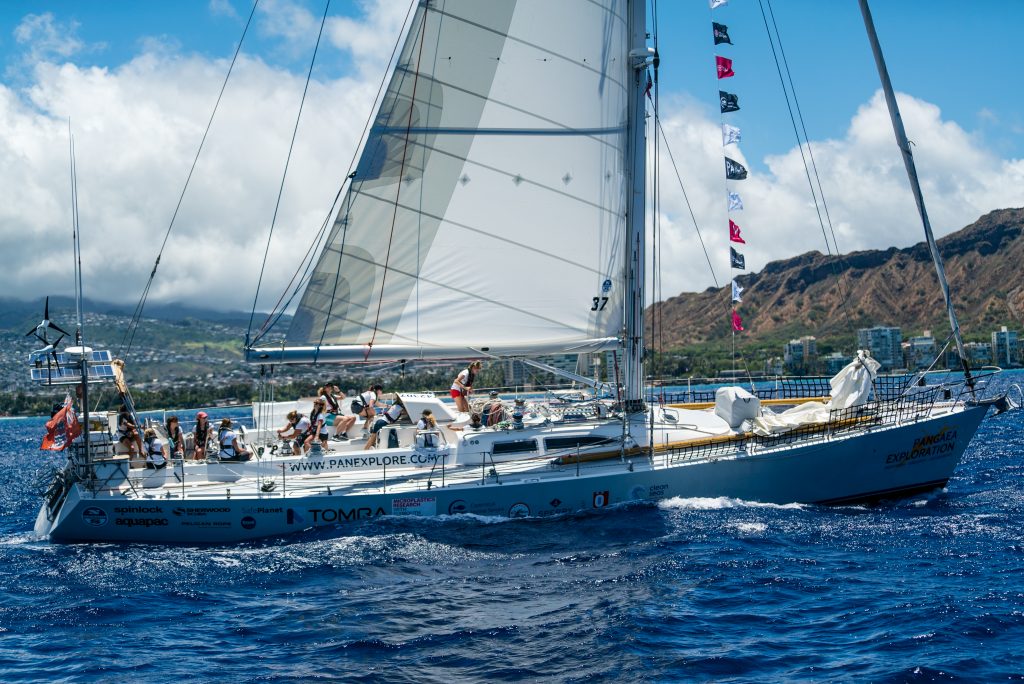 11th Hour Racing's grant provides initial funding to develop and launch the voyage, and this announcement comes as eXXpedition prepares to embark on its journey, departing from Plymouth, UK on October 8, 2019. Three hundred women, from an applicant pool of almost 10,000, will rotate throughout 30 legs and 38,000 nautical miles aboard S/V TravelEdge. The journey will end in London, England in September 2021, after sailing through four of five oceanic gyres, and through the Arctic. Each crew member will collect new scientific data, conduct local outreach in port, attend media events at each stopover, and be trained to run workshops within their home networks to raise awareness of, and combat plastic pollution.
"eXXpedition began as an all-women venture when I was learning about the potential toxic implications of chemicals used in the production of plastic, and other pollutants in our environment, on female health," said Emily Penn, Co-Founder, eXXpedition. "Women are underrepresented in sailing and science, which I'm passionate to readdress by promoting positive female role models and I'm so thankful and delighted to have the support of 11th Hour Racing to be able to do that. Since the first voyage, I have also been blown away by how key the 'all women' aspect of these voyages has become. There is something unique about taking a passionate group of women to sea. Boundaries are let down, as we overcome challenges together. Bonds form fast and last for life!"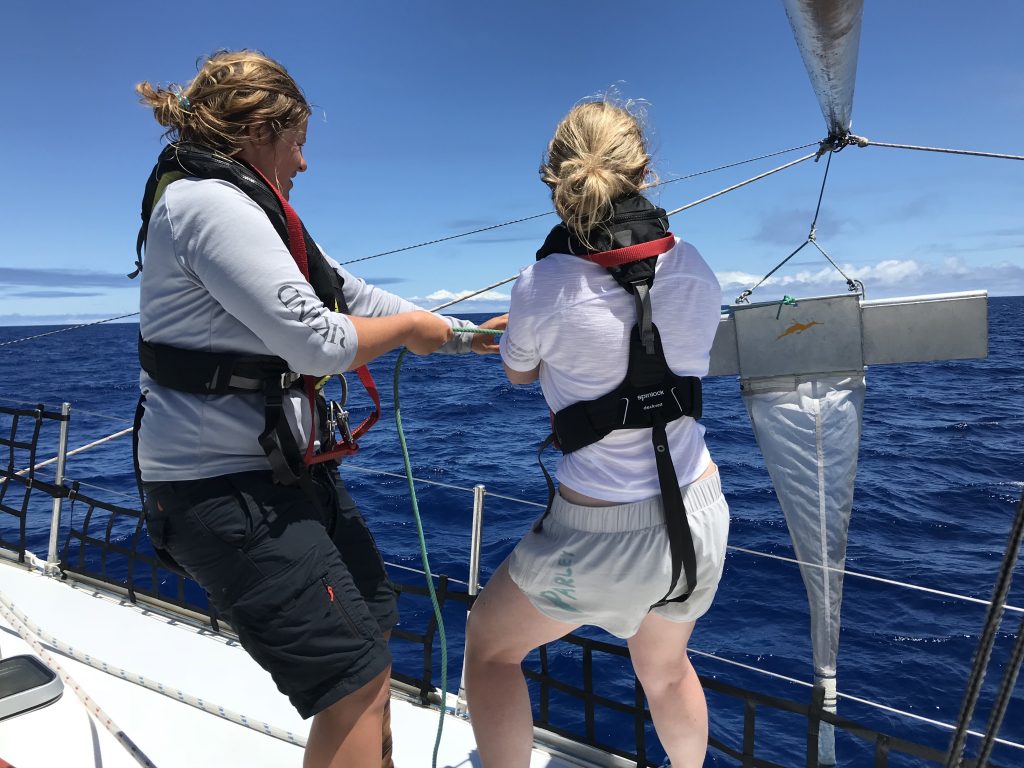 The 11th Hour Racing grant also supports Emily Penn's 10 leadership workshops in sailing and coastal communities, where she will focus on ocean pollution, educating participants on how they can leverage their networks, teams, and communities to create lasting change on a deeper level. Three successful workshops have already taken place with the US and German Olympic Sailing Teams, and the 52 SUPER SERIES.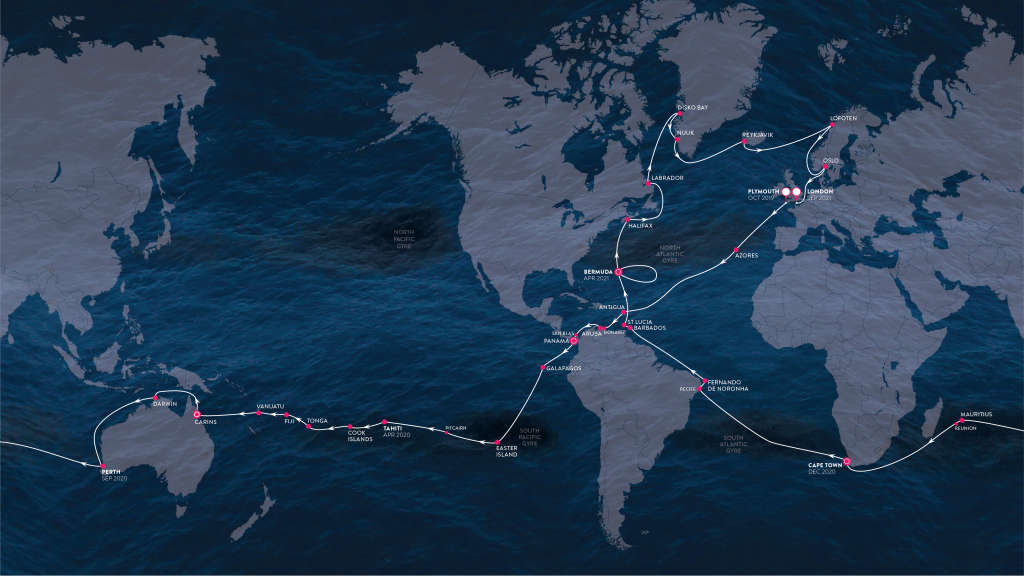 About 11th Hour Racing
11th Hour Racing establishes strategic partnerships within the sailing and maritime communities to promote collaborative, systemic change benefitting the health of our ocean. Since 2010, 11th Hour Racing has been harnessing the power of sport with an innovative and comprehensive approach through three primary areas of engagement: sponsorships, grantees, and ambassadors.
About eXXpedition
eXXpedition is a Community Interest Company and not-for-profit organization that specializes in all-women sailing trips with a focus on highlighting the devastating impact single-use plastic is having on our planet's oceans, ecosystems and on human health. It has run expeditions all over the world, and previous research has highlighted the endemic nature of microplastics within our ocean environments globally and the increasing potential impact they have on human health.