Our friends at The Herreshoff Marine Museum / America's Cup Hall of Fame are pleased to welcome Larry Ellison, Dirk Kramers, and Dawn Riley as Class of 2022 inductees of the America's Cup Hall of Fame. They will be inducted on Friday, October 14 at the 2022 America's Cup Hall of Fame Induction gala at the New York Yacht Club in New York City.
Tickets for this Black Tie Optional event are available at the link below and you, dear WindCheck reader, are cordially invited.
"These individuals have had a profound impact on the America's Cup," said America's Cup Hall of Fame Selection Committee Chair Steve Tsuchiya. "Cup legends aren't made overnight. The Class of 2022 inductees have put together bodies of work covering many years and many America's Cup matches. We're thrilled to welcome them to the Hall of Fame!"
The America's Cup Hall of Fame has inducted over ninety individuals since its founding in 1992. Candidates eligible for consideration include members of the crew, designers, builders, syndicate leaders, supporters, chroniclers, and other individuals of merit. Each nominee is judged on the basis of outstanding ability, international recognition, character, performance, and contributions to the sport. The members of the Selection Committee are intimate with the history and traditions of America's Cup and are committed to the integrity of the Hall of Fame.
According to America's Cup Hall of Fame President & Executive Director Bill Lynn, "The America's Cup is known for its constant evolution, and this group of inductees is truly emblematic of that dynamic. I want to thank the Selection Committee for their hard work and for giving us three amazing new members of the Hall of Fame."
America's Cup Hall of Fame Inductees, Class of 2022
Lawrence Joseph "Larry" Ellison (USA) (b. 1944)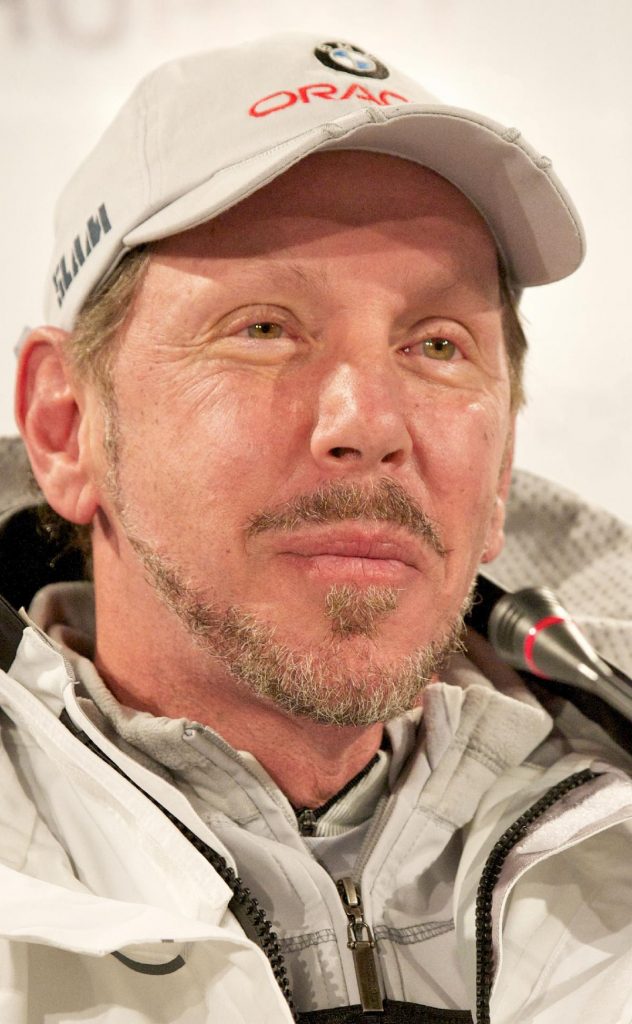 Larry Ellison's ORACLE Team USA won the America's Cup in Valencia as a challenger in 2010 and defended it successfully in San Francisco in 2013. Both matches were two of the most remarkable in recent times. The 33rd Match in Valencia in 2010 was a so-called "Deed of Gift Match" featuring two extraordinary yachts, multihulls built to the 90ft LWL maximum-limit permitted by the Deed. Ellison's 113' trimaran USA 17 defeated Alinghi's massive catamaran in the match 2-0. USA 17 was powered by a wing-sail towering over 220 feet tall—larger than a wing of a Boeing 747 or an Airbus A380.
Ellison stayed with multihulls for the 2013 defense on San Francisco Bay. Steered by Jimmy Spithill, ORACLE Team USA staged an astonishing comeback, winning eight straight races after being down 8-1 in the first-to-nine-wins series.
The 34th Match in San Francisco transformed the America's Cup in several important ways. Foiling multihulls were introduced, racing was brought inshore, and races were reduced from 90 minutes to 30. Another important legacy of this match was the creation of graphics which could be applied to the live broadcast showing course boundaries, wind direction and strength, and a gain and loss advantage line to boost understanding for non-sailing fans.
Ellison began his America's Cup career with the 2003 Louis Vuitton Cup challenger trials in Auckland and then raced in the 2007 Louis Vuitton Cup in Valencia. His run of five America's Cup campaigns ended in 2017 when the Kiwis avenged their 2013 loss in Bermuda. An avid sports fan, Ellison also owns the Indian Wells tennis tournament, often called the Fifth Major, and the SailGP series raced in 50' foiling catamarans.

Dirk Kramers (NED/USA) (b. 1952)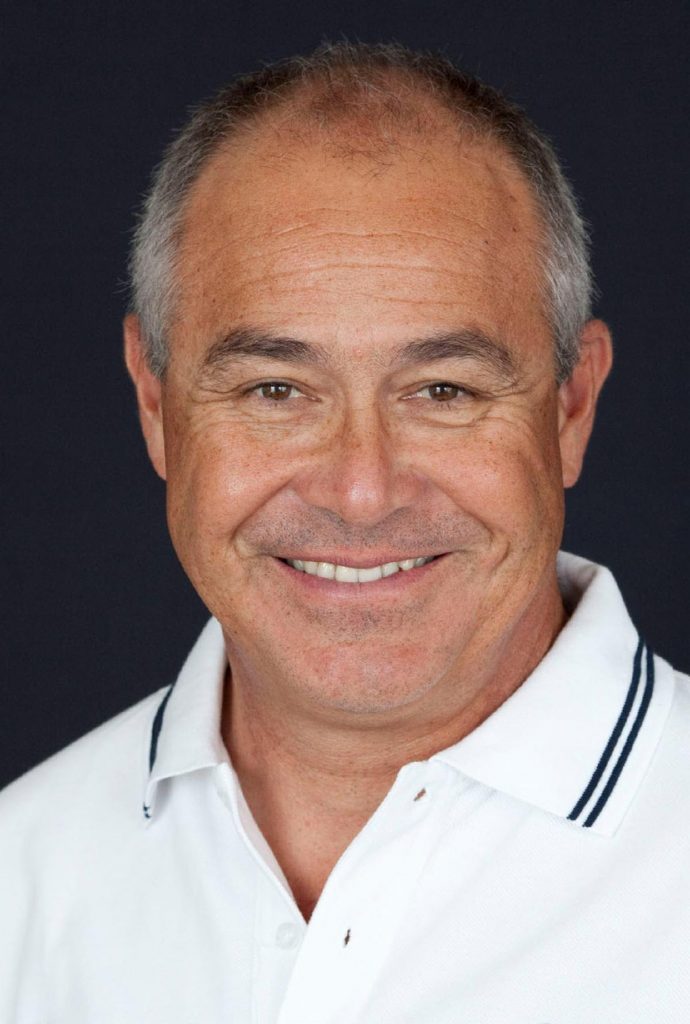 Dirk Kramers served as a designer and engineer for eleven America's Cup campaigns, from the 12-Metre era to the foiling catamarans of the 35th America's Cup match in Bermuda. Along the way, Kramers earned six America's Cup wins on teams run by a slew of fellow Hall of Famers including Dennis Conner, Ted Hood, Bill Koch, Ernesto Bertarelli, Russell Coutts, and Larry Ellison.
Born in Hengelo, Netherlands, but now a long-time U.S. national as well, Kramers' Cup career began when he moved to Marblehead, Massachusetts to work for Ted Hood who designed, built and skippered INDEPENDENCE. In 1977, Kramers carried out mast, deck and hardware engineering on her as well as the campaign's other boat, COURAGEOUS—which went onto win the Cup that year.
Kramers started Hall Engineering, an affiliate of Hall Spars, in 1980 for a 14-year stint as managing partner, engineering hundreds of masts and structures. He developed the rig for FRANCE 3 in 1983, and in 1988, he achieved his second America's Cup victory as a designer of the soft-sail rig for Dennis Conner's STARS & STRIPES catamaran. He earned his third Cup win as Chief Engineer for Bill Koch's AMERICA3 campaign in 1992, and he continued with the AMERICA3 Women's Team in 1995 whose Team Captain was fellow Class of 2022 Inductee Dawn Riley.
He was consultant engineer to challenger YOUNG AMERICA in 2000 before joining ALINGHI to resume a run of Chief Engineer roles. The Swiss team was the first challenger to win in its America's Cup debut and the first team to bring the famous trophy to Europe (2003) and they successfully defended the Cup in 2007. Kramers' involvement with technically interesting projects was cemented with his sixth Cup win in 2013 with ORACLE Team USA and the transition to foiling multihulls. In 2017, Kramers continued his Cup career leading the engineering team for Ben Ainslie's BAR Racing. Currently he's working on electric foiling powerboats, alternative concept sailing machines, and various conventional sailing catamarans and monohulls.

Dawn Riley (USA) (b. 1964)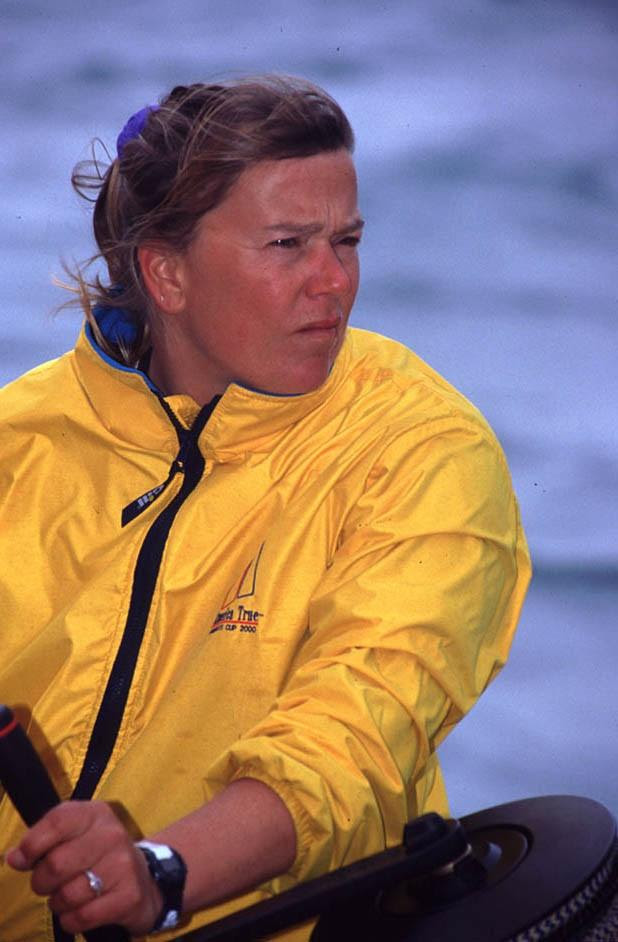 Dawn Riley has enjoyed a long and successful career as an America's Cup competitor and manager. In 1992 she was recruited to join Bill Koch's AMERICA3 defense team, and three years later, she was the team captain of the all-women's America's Cup crew aboard MIGHTY MARY. When the Cup moved to Auckland, New Zealand for the 30th Defense in 2000, Riley organized a challenge named AMERICA TRUE. Her team advanced to the semi-final round of a highly contested series of races for the Louis Vuitton Cup. In 2007 she was the general manager of the K CHALLENGE based out of France.
Riley gained public exposure and valuable experience as a crew member aboard MAIDEN in the 1989-90 Whitbread Round the World Race. The team exceeded expectations and even won the toughest leg of the race in the Southern Ocean. In between her campaigns with AMERICA3 she skippered HEINEKEN in the 1993-94 Whitbread Race. In 1999, Riley was named Rolex Yachtswoman of the Year for winning major championships in both match racing and fleet racing.
Since 2010, Riley has served as the Executive Director of Oakcliff Sailing, an organization dedicated to building American leaders through sailing. She is the third woman to be inducted into the America's Cup Hall of Fame following Gertrude Vanderbilt and Lucy Jewett. Her persistent advocacy has encouraged many women to spend more time on the water and to own their own boats.
America's Cup Hall of Fame Selection Committee
R. Steven Tsuchiya, Chairman
Margherita Bottini
John S. Burnham
Brad Butterworth
William Collier
Germán Frers
Richard Gladwell
Jack Griffin
Halsey C. Herreshoff
Tim Jeffery
Gary Jobson
Andrew Johns
Murray Jones
William H. Dyer Jones
John Lammerts van Bueren
Ken McAlpine
Elizabeth E. Meyer
Angus Phillips
Shirley Robertson
Hamish Ross
Bruno Troublé
Tom Whidden
Following the resounding success of the America's Cup Hall of Fame's 30th Anniversary Celebration earlier this year, and the 2016 induction, both held in the same venue, this year's inductees, Larry Ellison, Dirk Kramers and Dawn Riley, are looking forward to another wonderful dinner in the Model Room surrounded by legendary America's Cup yachts. Hall of Famer Gary Jobson will once again serve as the evening's Master of Ceremonies.
"This will be a terrific event," said Herreshoff Museum President Bill Lynn. "Given the somewhat America-centric Class of 2022 (Dirk Kramers is Dutch but lives in the US), it makes sense to hold this induction here so that the inductees' fans can more easily attend. It will be a very interesting gathering of AC enthusiasts, and it should be a hell of a party!"
The evening will begin with cocktails in the NYYC Grill Room followed by a dinner befitting the Inductees' achievements in the world of yacht racing and the America's Cup.
AC Hall of Fame Selection Committee Chair Steve Tsuchiya is also looking forward to the event. "After 2020's virtual event, and 2021's "lockdown edition" in Auckland, it will be terrific to a more traditional induction ceremony", said Tsuchiya. "We're looking forward to celebrating with Larry, Dirk, and Dawn."
Tickets to the event are $250 and can be purchased at herreshoff.org/achofic or email info@herreshoff.org to reserve a full table.