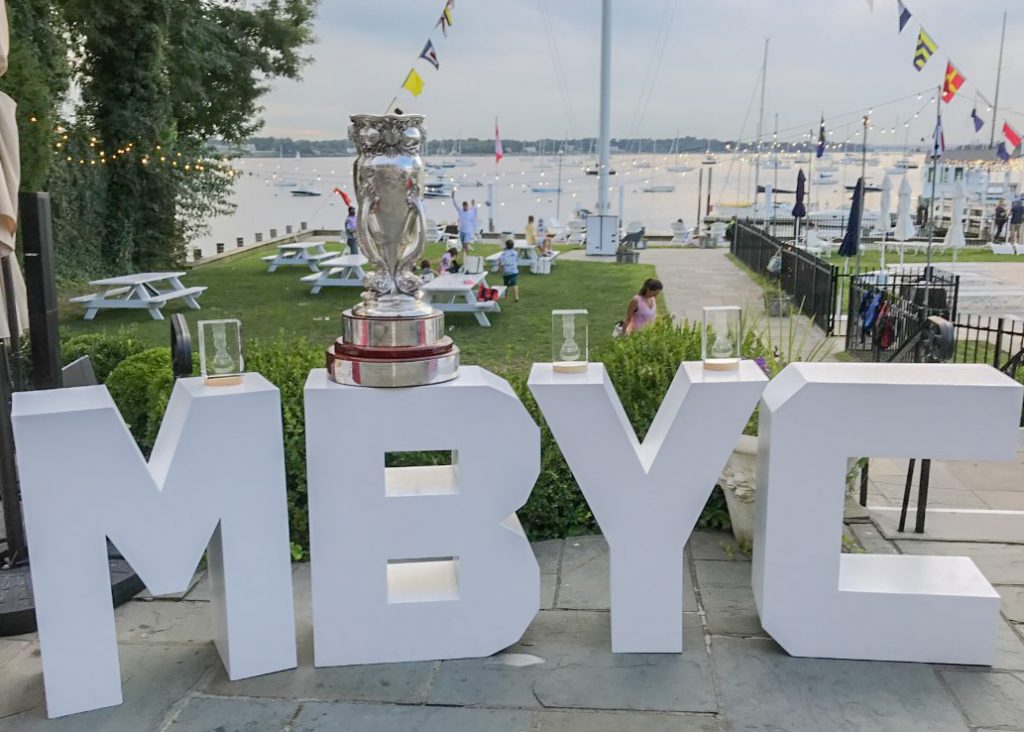 The Manhasset Bay Challenge Cup stays at Manhasset Bay Yacht Club in Port Washington, New York…but not for the reason the locals were hoping for. After a valiant attempt by PRO Paul Nardone, Seawanhaka Corinthian Yacht Club, the two-day event did not comply with the Deed of Gift, drafted in December 1902.
Needing three races to complete the regatta, one race was finally sailed and on the books by end of the day Saturday. As several teams rushed to change their flights back home to take another crack at racing on Sunday, Mother Nature had other things on her mind, and none of them involved the wind. So the Challenge Cup will live at its home base until next year.
2022 Challenge Cup Teams:
John Browning/Dana Schnipper, Manhasset Bay YC
Conner Fullerton/Jack VanZanton, Fort Worth Boat Club
James Hammel/Tom Atkinson, Essex Corinthian YC
Peter Ilberg/Mike Trotta, Sea Cliff YC
Michael Millard/Ben Millard, Indian Harbor YC
Ian Brown/Dale King, Royal Canadian YC
Since 1902, the Challenge Cup has been won by 26 different clubs. The latest MBYC member to win the Challenge Cup was Randy Bartholomew in 1971.
Many thanks to MBYC Commodore David M. Cielusniak for his foresight and determination to honor the long history of the Challenge Cup by organizing the regatta. Special thanks to Rita and Vince Syracuse, Event Co-chairs whose attention to detail was evident throughout the weekend. And finally, to Paul Nardone, Seawanhaka Corinthian YC, for doing all that was physically possible to complete the regatta according to the Deed of Gift.
See you next year! Stay tuned…