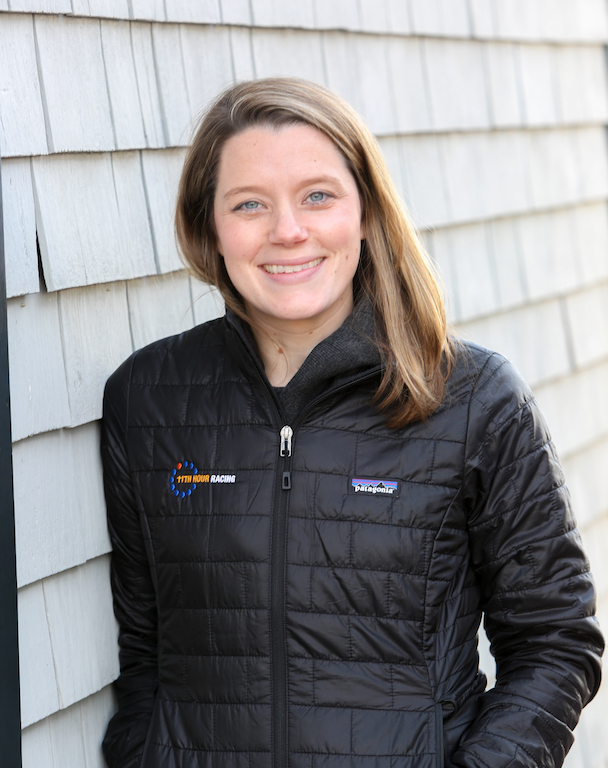 Our friends at the Seamen's Church Institute in Newport, Rhode Island are celebrating the organization's 100th anniversary this year, and they are presenting a series of lectures featuring individuals distinguished in diverse areas of maritime activity and community service.
On Wednesday, October 9, Michelle Carnevale, the Program Manager at 11th Hour Racing, will speak on the topic of "Harnessing the Power of Sport to Create Change."
11th Hour Racing works with the sailing community and maritime industries to advance solutions and practices that protect and restore the health of our ocean. From plastic pollution to climate change to the environmental impacts of our sport, our oceans are threatened. The clock is ticking. Inspired by and furthering the mission of The Schmidt Family Foundation, 11th Hour Racing embraces sponsorships, grantees, and ambassadors who integrate sustainability into their values and operations while educating, innovating and inspiring people with the critical message of ocean stewardship. To learn more, visit http://11thhourracing.org.
Prior to joining 11th Hour Racing, Michelle spent six years at the University of Rhode Island Coastal Resources Center working on the state climate change adaptation plan and developing state policy and best practices for offshore wind energy development. She also taught marine science for a number of ocean-focused and sailing organizations. She holds a B.S. in Marine Ecology from Cornell University, an MBA, and an M.A. in Marine Affairs/Coastal Management from the University of Rhode Island. You'll find our 'On Watch' article about Michelle online at https://www.windcheckmagazine.com/article/on_watch_michelle_carnevale/
The lecture takes place in the Mariner's Lounge of the Seamen's Church Institute, which is located at 18 Market Square in Newport. This event is open to the public without charge (walk-ins welcomed), though a suggested donation of $10 will help defray costs and fund the Institute's outreach programs.
There's a reception at 5:30 pm, and Michelle's presentation runs from 6:00 to 7:00 pm. To register, log onto https://seamensnewport.org/events/event-registration/?action=evrplusegister&event_id=73
To learn more about the seamen's Church Institute, log onto https://seamensnewport.org.