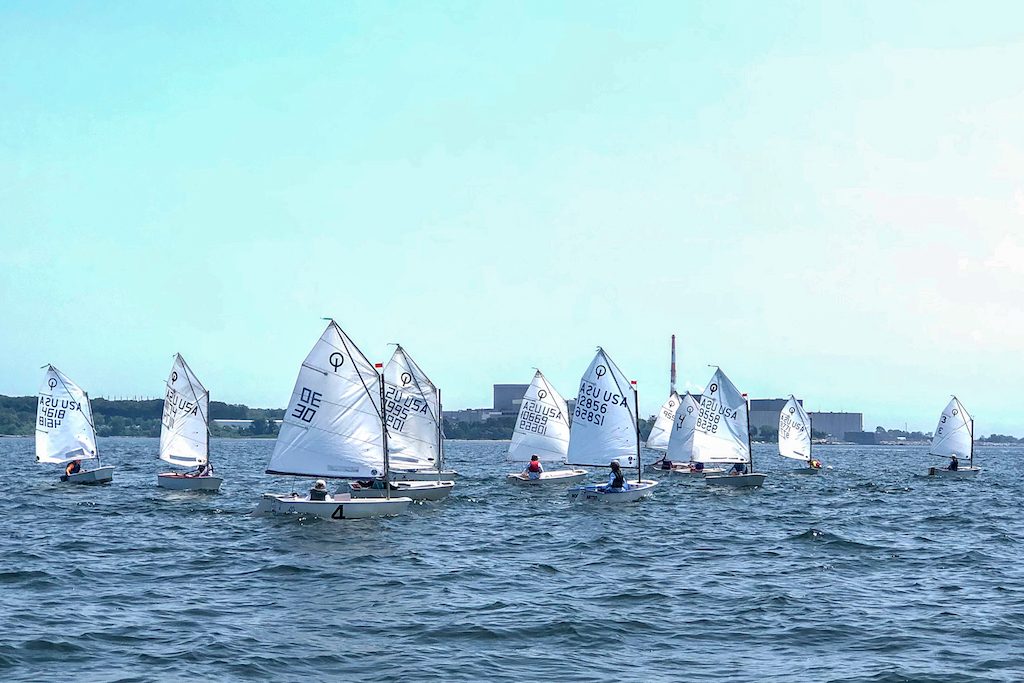 On July 15th, junior sailors from throughout southern New England came to Niantic, CT to compete in the annual Larry White Junior Olympic Regatta hosted by the Niantic Bay Yacht Club (NBYC). This regatta is one of several held throughout the country as part of US Sailing's Junior Olympic Sailing Festival. An instrumental advocate and contributor to junior sailing, Larry White is responsible for the growth of high school sailing throughout the USA, including starting the local sailing team at East Lyme High School.


For his efforts, White was awarded US Sailing's most prestigious award, the Nathanael G. Herreshoff Trophy, in 2005. White also held many roles as a US Sailing volunteer, serving many positions on the committee and is most known for his successful 15-year presidency of the Interscholastic Sailing Association. Focusing on green initiatives, the Larry White Regatta will be recognized by Sailors of the Sea with its silver designation for its environmental practices. To achieve this designation from this environmental organization, practices must include paperless entries, no single use water bottles, no plastics, an emphasis on recycling, signage from repurposed materials, and nontoxic products for boat cleaning.

Ken Shluger, Sailing Academy President remarked "We are not just teaching kids how to sail. We are teaching kids to appreciate the environment in which they sail and the importance of environmental stewardship. We want to ensure that our children and their children will have clean water and air."

Awards were given to the top three competitors in each category. Charles Hoth (NBYC) took first place in Opti Green fleet, Kate Van Berkel (New England Sailing and Science) took first place in Opti RWB fleet, Avery Peterson (Sachem's Head Yacht Club) took first place in RS Feva fleet, and Ike Schutz (New England Sailing and Science) took first place in C420 fleet. For more information and full results, visit https://theclubspot.com/regatta/cWnmAiunM1.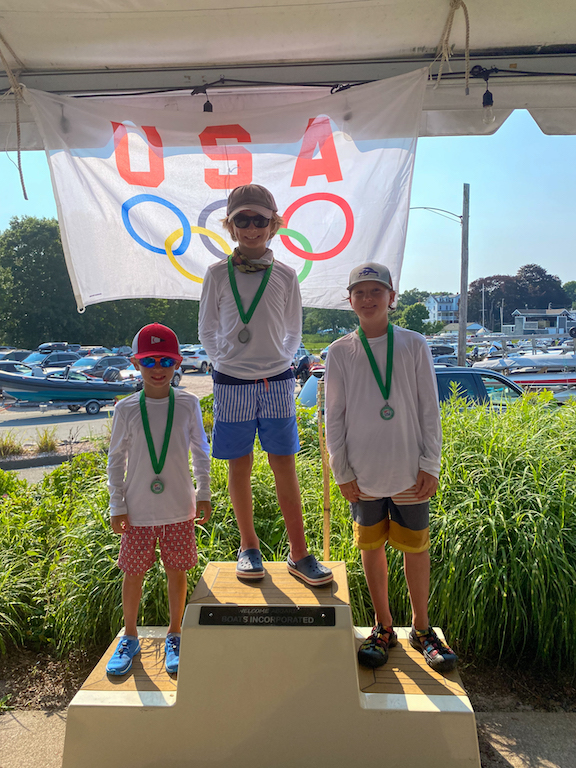 About Niantic Bay Yacht Club
Niantic Bay Yacht Club is a private club, founded in 1940, by residents of Crescent Beach and Black Point, to cultivate sailing and seamanship for members and the community. What started as a small clubhouse with a handful of members has grown to a larger complex that includes a protective breakwater, swimming area, tent, abundant dock-space and a take-out restaurant. Two hundred and fifty families comprise the greater NBYC family—a word that more accurately describes our club. The original goal and focus still is "education of youth and others in general navigation and seamanship." For more information visit http://nbyc.org/.