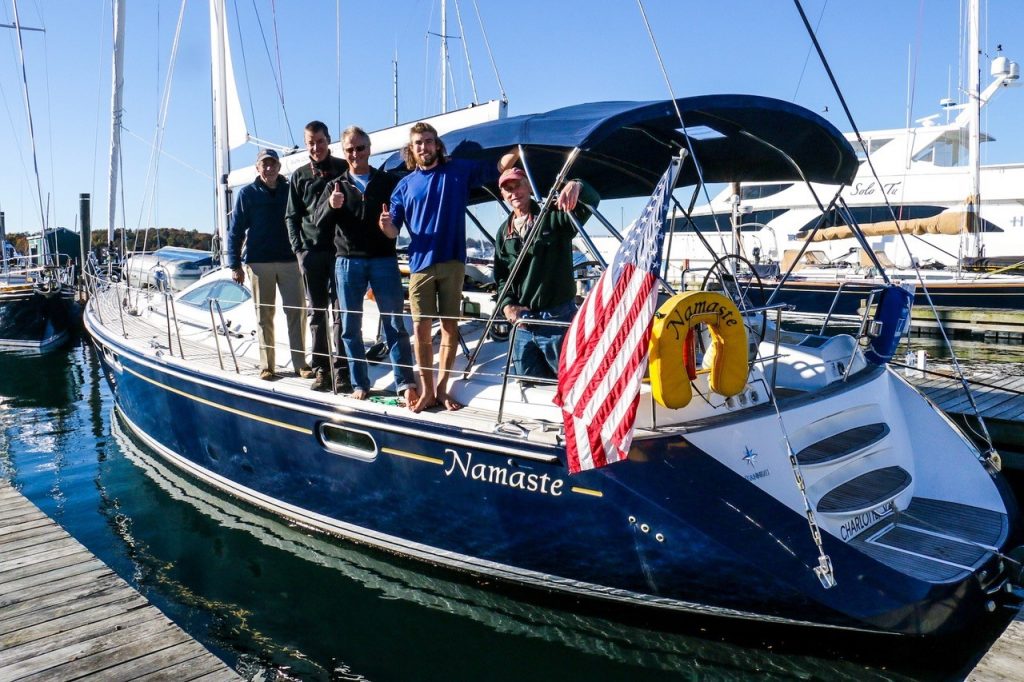 Want to cruise south for the Winter? Do it with other like-minded sailors by joining the North American Rally to the Caribbean (NARC), which brings together boats on their annual pilgrimage south to the Caribbean from the U.S. East Coast and organizes socials, discounts ashore and shared weather routing. The NARC's 21st edition comes after a hiatus last year due to the COVID-19 pandemic and is free for participants to join. Departure is scheduled for October 30 (or the best weather window near that date) from the longstanding participating port of Newport, R.I. For a third year, boats from the Chesapeake Bay area are invited to join the NARC at its first port visit in Bermuda (estimated time of arrival November 5-6) and enjoy a weekend of socials and camaraderie before departing again for St. Maarten.
The NARC rally is free with no per-boat fee to sign up. There is a $100 per-person fee for the socials, which include a dinner at Benjamin's Restaurant in Newport; a Sunday dinner at the St. George's Dinghy and Sports Club in Bermuda; and a wrap party at the Fat Turtle at IGY Marina in St. Maarten. Shared weather routing comes from WRI in upstate New York and discounts on dockage apply in Newport and St. Maarten.
"We are the only rally that offers an official stop in Bermuda," said NARC organizer Hank Schmitt who also is CEO of Offshore Passage Opportunities, a crew network service. He explained that the route to Bermuda encourages participants to sail there rather than motor sail into the Southeast Trades without stopping. "Boats departing from the Chesapeake Bay have to go east until you get near Bermuda anyway, so why not stop in for a fun visit with new friends from the Rally?" said Schmitt, who added that Bermuda's cruising permit fee is waived for rally participants, and for those who want to enjoy all that the island has to offer, there are four days of special events planned from November 9 through 12. (Nov. 11 is Remembrance Day holiday in Bermuda.)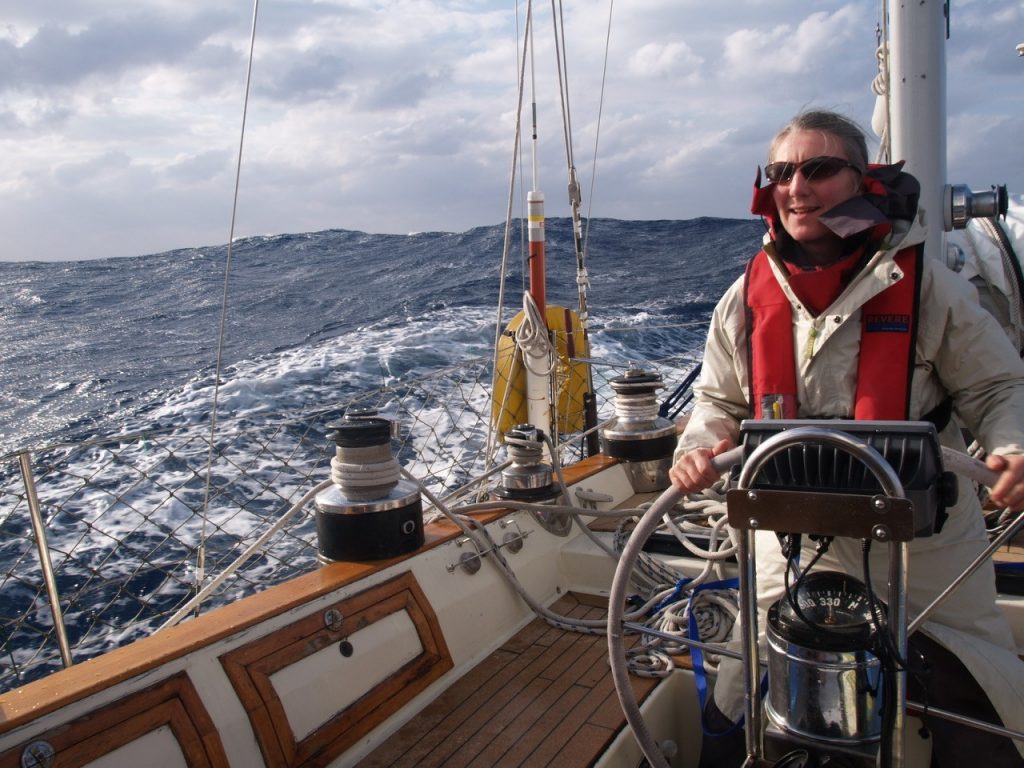 The final stop in St. Maarten is made extra special by a new partnership with the St. Maarten Marine Trades Association and Tourism Board, which is committed to lavishing NARC participants with 'The Friendly Islands' treatment. IGY Marina will offer two free days of dockage for each Rally boat and a 10% discount for as long as the boat stays; Budget Marine will offer Rally entrants extra discounts in a welcome package; FKG will offer free rigging inspection upon arrival and a 10% discount on any repairs determined as needed during that inspection. (More offers will be announced as they are developed.)
"St. Maarten is the best place to make landfall after a long fall offshore passage and centrally located for cruising the best grounds in the Caribbean," said Schmitt. "The island is duty-free, and it has some of the best marine facilities and services in the Caribbean. There are American-sized grocery stores and Mega Stores and cheap rental cars in November. Some might want to make it their final base for the season or at the very least consider getting their boats checked, have repairs made, leave for the holidays and then return and re-provision to explore other parts of the Caribbean. (Schmitt highly recommended a stop in Portsmouth, Dominica.)
New this year for St. Maarten, the NARC Rally will offer participants a schedule of select offerings, including an informal reception for early arrivals who need to rush off. For others , a second set of extra special days are scheduled from November 19 through 25, kicking off with the "Start of the Caribbean Sailing Season Party"at the IGY Isle Del Sol Marina on Saturday, November 20 and ending with a Thanksgiving gathering on November 25. They will be managed by the local professional promotions team of Sas van der Wouden and Max van den Pol, who will help greet the boats upon arrival and introduce participants to St. Maarten.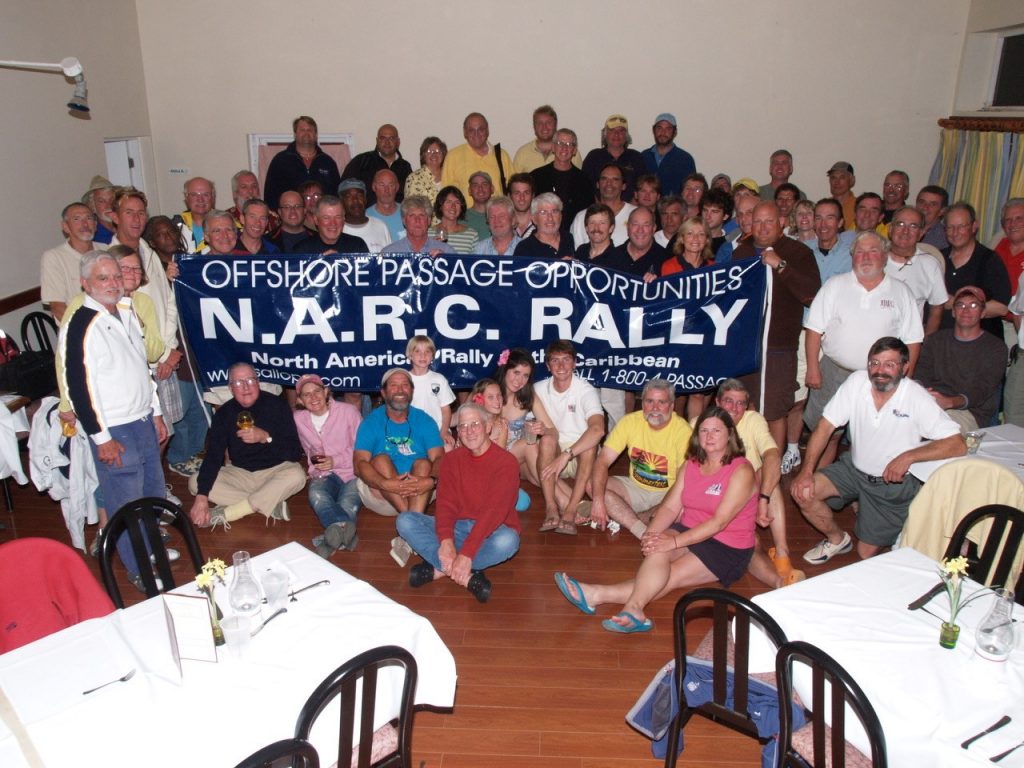 Sailors who do not have a ride and wish to participate can contact Schmitt and sign aboard a Swan in the OPO Offshore Swan Program to become a full working crew in the rally, sailing with a professional captain.
The NARC Rally started in 2000 when Schmitt organized 10 OPO skippers and crew to move a fleet of Swans from Newport, R.I. to the French side of St. Martin in the Caribbean. With a departure date set for Newport in the Fall, he decided to invite other boats to join in an organized rally and has organized the annual passage ever since.
For more information on the 21st NARC Rally or opportunities through Offshore Passage Opportunities, contact Hank Schmitt, 1-800-4-PASSAGe, +1 631-423-4988 or visit www.sailopo.com.
More About Offshore Passage Opportunities
OPO's mission is to seek, gather and create quality offshore passage opportunities for its members. The company's North American Rally to the Caribbean (NARC) is a 1500-mile "delivery south" from Newport, R.I. and has taken place each year since 2000.