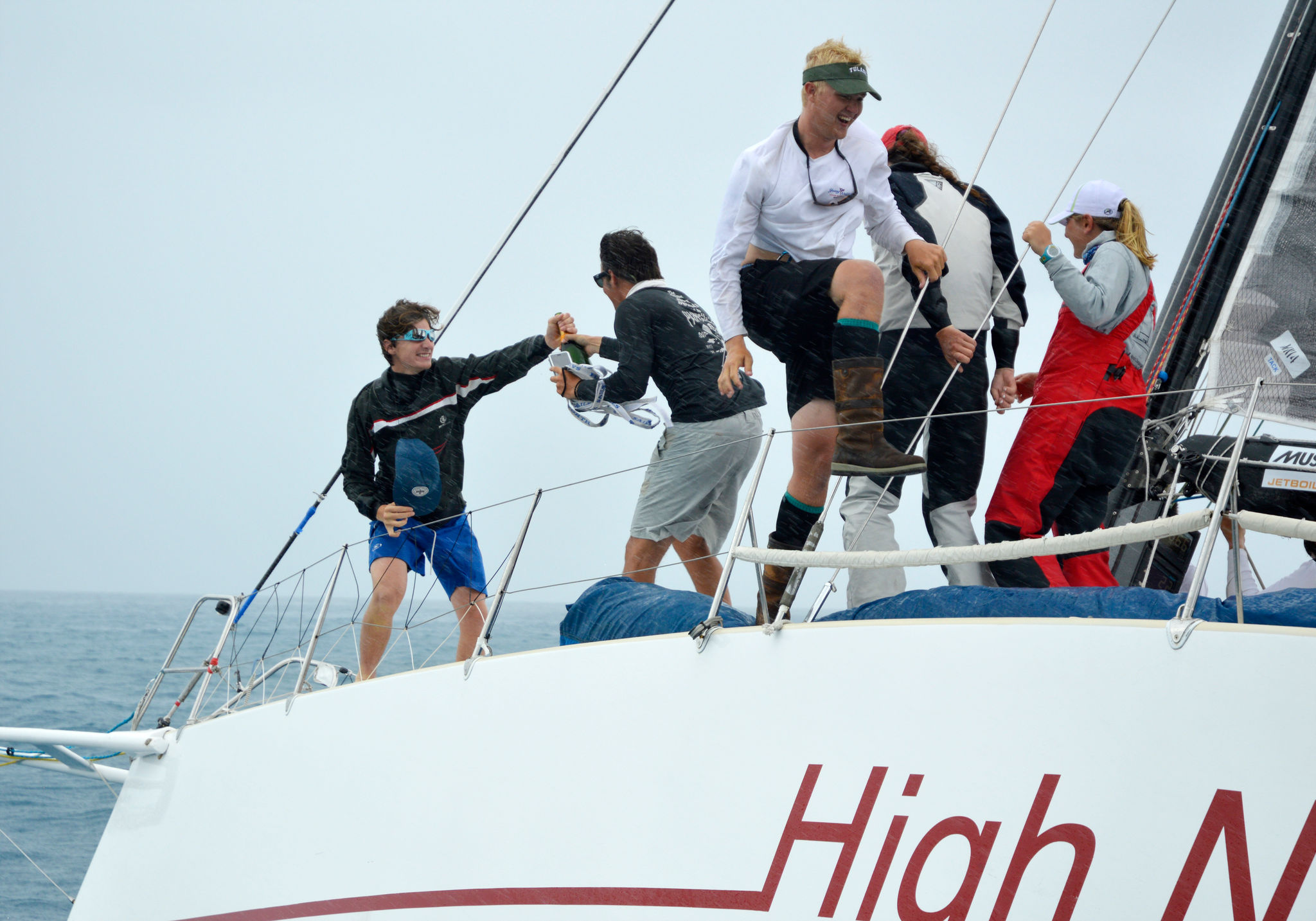 The Young American Sailing Academy (YASA) is offering junior sailors of Western Long Island Sound two levels of enhanced opportunities for big boat sailing. The YASA offering is designed to complement existing programs at yacht clubs and sailing organizations.
Day-Race and Short Distance – Level 100 (ages 14-18)
This is the where juniors are given the "keys" and their independence, supported by focused adult coaching. This level is primarily focused on high school-aged sailors looking to build the basics of big boat sailing. These sailors gain sea miles and practice skills while competing in inshore day races and short distance races such as Edlu and Stratford Shoal races from early May to late September. The program is divided into three seasons; spring, summer and fall. You may join the team for any or all seasons. YASA's two J/105s are the primary boats Level 100 sailors will sail, one homeported in Rye, New York and the other in Stamford, Connecticut.
Going Farther – Level 200 (ages 16-23)
This level is designed primarily for experienced young sailors who have the desire to expand their offshore sailing skills by sailing longer distance races. Level 200 is campaign-based in that YASA builds a team around a boat and a specific race or a series of races. Campaigns such as the Newport Bermuda Race will require a high level of time commitment and intensity. Each Level 200 campaign will be made up of YASA sailing team members on an application selection basis.
To sign up, create a Team Login on the YASA website, www.yasailing.org
Level 100
First – Go to "Register" and remit payment for the spring season or for the whole year.
Second – Send an email to Info@yasailing.org with L-100 in the subject line letting us know you are participating and we will send you the L-100 questionnaire/survey to fill out.
Level 200
Send an email to Info@yasailing.org with L-200 in the subject line and we will send you the L-200 application/questionnaire to fill out.
If you are a junior sailor, we encourage you to sign up and start having some fun. YASA is a fully volunteer effort, so if you are an adult and like big boats we invite you to join the team and have fun helping out.
For more information, email Info@yasailing.org, call Peter Becker at 917-715-1471 or log onto www.yasailing.org