New York SailGP
June 21, 2019 @ 5:00 pm

-

June 22, 2019 @ 7:00 pm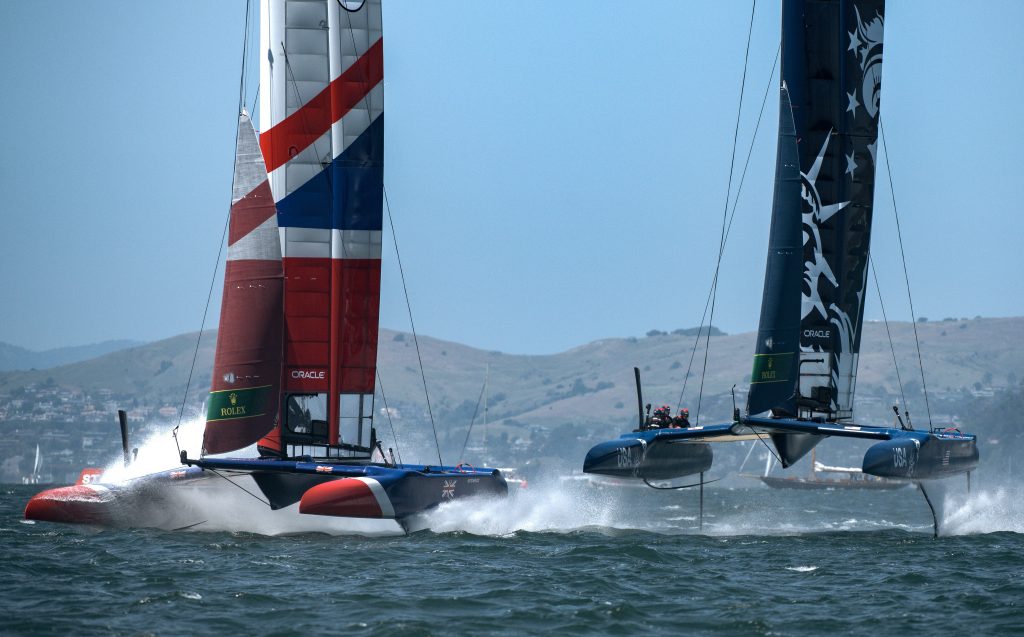 © Chris Cameron for SailGP
New York City is the venue for the third event of SailGP, a new annual global championship in which six nations are going head-to-head on identical 50-foot foiling catamarans. Billed as "sailing redefined," SailGP was conceived "to engage and excite global sports fans year-round in a supercharged, fast-paced version of sailing aimed at increasing its mainstream popularity, introducing the next generation to the sport and creating a career path for extraordinary athletes."
Team representing six nations will compete on the lower Hudson River. The starting line will be just off the Battery, and the superfast cats will streak north toward Rockefeller Park. Spectators will be able to watch the action from the New York SailGP Race Village, located at Brookfield Place on the North Cove Marina, or get even closer to the action through one of the on-water hospitality options.
Fans can register to receive exclusive updates on unique experiences for New York SailGP, including access to ticketing information, presales and other key event details. Ticket options include exciting on-water opportunities where fans will be able to get a front row seat for the action, with three different offers available. There's also complimentary Boater Registration Program for fans wishing to watch the action from the comfort of their own boat in spectator zones right on the racecourse perimeter, and participants in this program will receive a commemorative New York SailGP boat flag.
The New York SailGP Race Village will be the best place to experience the racing excitement onshore. This free-to-the-public event will be the hub for all activity over the race period, offering access to big screens showing live race coverage and commentary, concessions, the official merchandise shop, entertainment (including the awards ceremony and athlete appearances), and other activities.
For more information on New York SailGP including boater registration and tickets, visit SailGP.com/NewYork.
Related Events