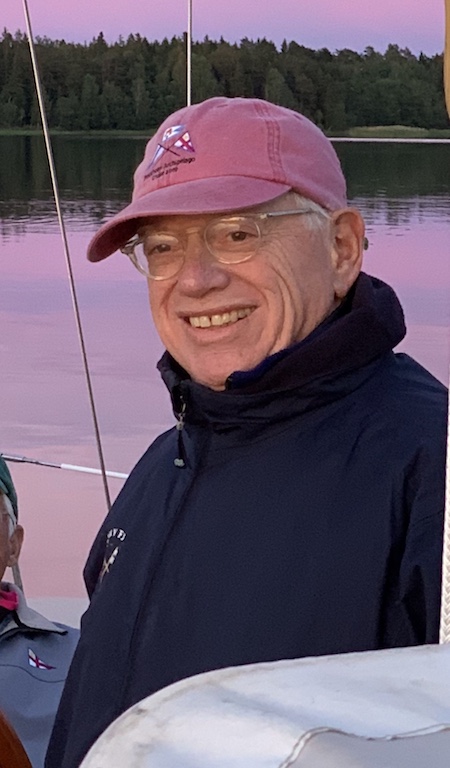 By Steve James
Veteran sailor made two single-handed transatlantic passages and multiple contributions to the CCA and the international sailing community during 22 years of cruising in foreign waters.
(NEW YORK, January 3, 2023)—The Far Horizons Award recognizes Cruising Club of America (CCA) members for a particularly meritorious cruiser or series of cruises. In receiving the 2022 award, David Tunick, of Stamford, Connecticut, gains recognition for a pair of transatlantic passages solo aboard his 55-foot Sparkman & Stephens yawl, Night Watch, more than two decades apart—the "bookends" to an extended cruise through the Baltic and Northern Europe.
It was 2001 when a younger David set off from Connecticut to Falmouth, U.K., single-handed on a long-dreamed adventure. Later that summer, he announced his arrival with a podium finish in The America's Cup Jubilee, Around Isle of Wight Race. Night Watch continued impressing the competition with a 1st in Classic Division at 2003 Cork Race Week, 1st in class in the West Highland Regatta in 2006, and 1st in the CRAB Classic Channel Regatta in 2007 (Dartmouth, U.K., to St. Malo and the Channel Islands).
With more than two decades of cruising and racing in northern Europe and the Baltic, David and Night Watch became well-known participants in many regattas and explored waters from the Arctic Circle to Brittany and the Iberian Peninsula. In many ways, he became America's representative, flying the CCA burgee. Along the way, he organized and led or co-led two crossed-burgee cruises for the CCA and the North American Station (NAS) of the Royal Scandinavian Yacht Clubs (Stockholm Archipelago Cruise in 2005, Norwegian Fjord Cruise in 2008, and another Stockholm Archipelago Cruise in 2019). He did the same thing for the NAS and New York Yacht Club (Finland, 2011) and the NAS and Stamford YC (Denmark, 2014).
Throughout these years, David continued to participate within the CCA as Chairman of the Events Committee (2013-2015) and Rear Commodore of the New York Station (2019-present), as well as serving as Governor two times. He was most visible to CCA members as our "Zoom Master" during COVID-restricted times, organizing and moderating Zoom presentations that drew hundreds of attendees.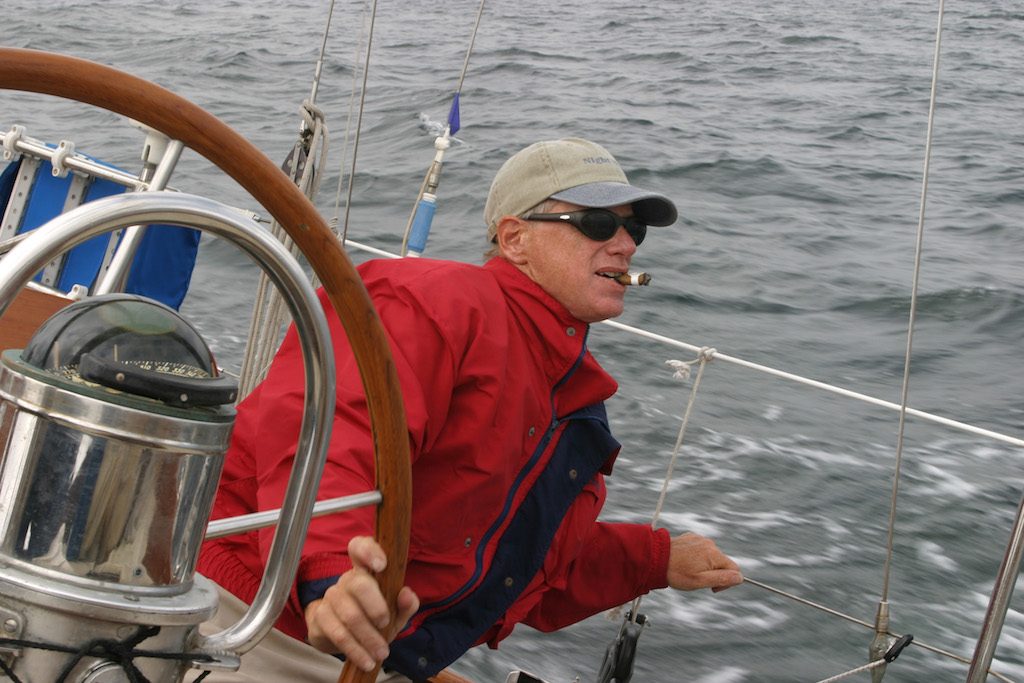 In 2022, after the pandemic lockdowns and mothballing of Night Watch, David got her sailing again. Despite a cascade of mechanical and electric failures, David fulfilled his long-stated promise to himself, to return home single-handed: At age 78, he sailed from A Coruña, Spain, via Horta in the Azores and St. George's in Bermuda, to Stamford, Connecticut, where he was greeted by a flotilla of yachts outside the harbor. Since then, he has been interviewed on radio and television, featured in newspaper and magazine articles, and has committed to a speaking schedule at the invitation of several yacht clubs, other non-boating organizations, and schools.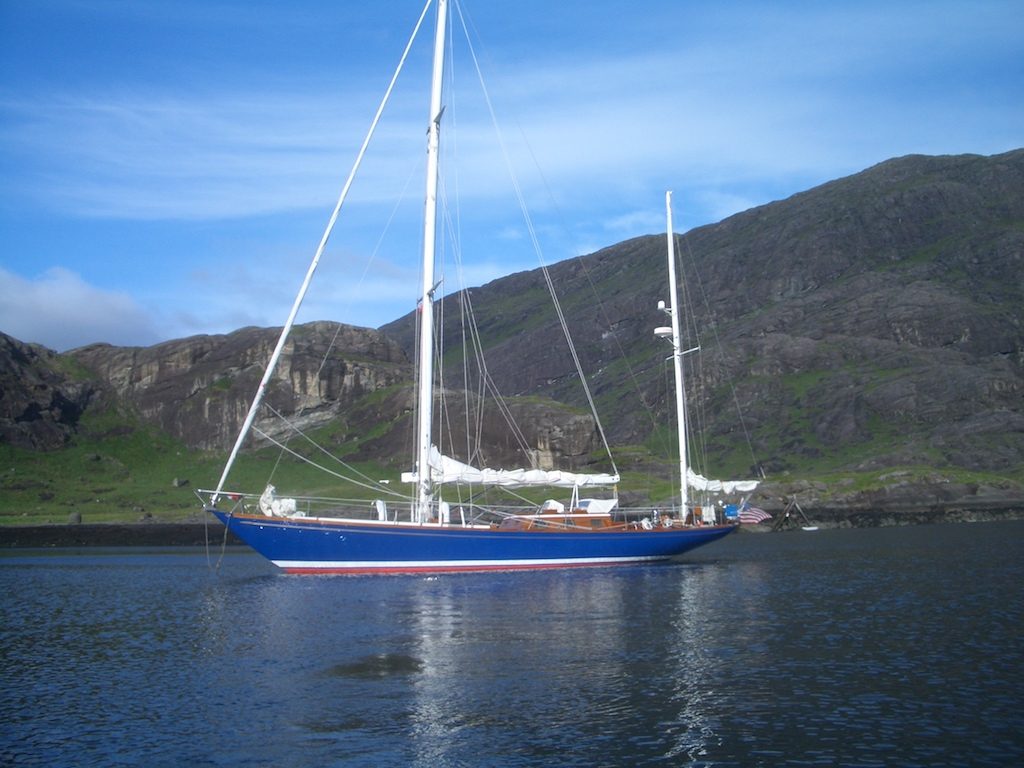 The Club is proud to recognize David's achievements as a sailor, his energetic success as an international ambassador for the CCA, and his adventurous use of the sea.